Do you have a story to share? Please send it to us, but read these submission guidelines first.

Straight roads are fine if you are in a car. You can go fast on straight roads, and probably do, since they tend to be a bit on the boring side. Straight roads are for getting you from one place to another. Curvy roads, on the other hand, can be an exciting part of the journey. As a motorcyclist, curvy roads are an enjoyment in traveling.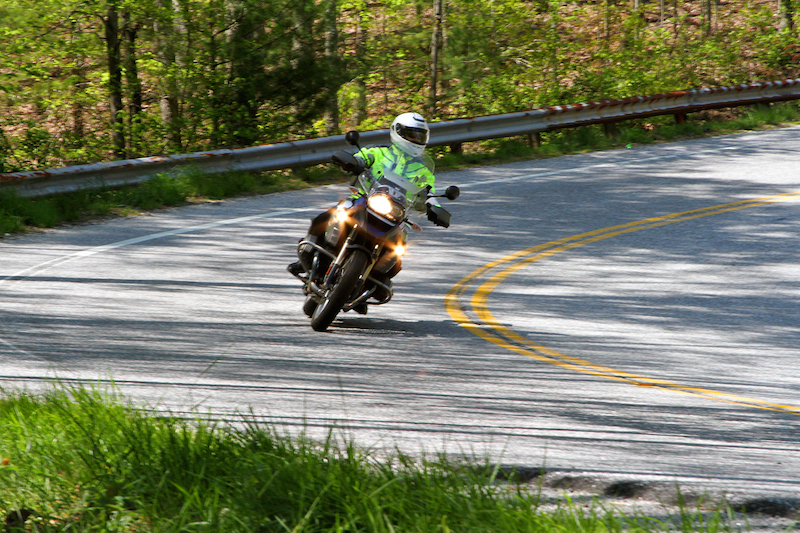 There was a time when I was not a motorcyclist, even though it seems like riding has always been a part of my life. I took my first rides as a passenger when I was in my teens, but the experience didnt really stick. However, even before I rode, I loved traveling curvy back roads and highways, and a destination wasnt necessarily required. Fortunately, my soul mate (now husband) enjoyed the same thing. After dating for two months, our first vacation together was a two-week ramble around the southwest in a Jeep Cherokee. Suffice to say, it went swimmingly.
| | |
| --- | --- |
| | |
Fast forward to 1997. About a month after our wedding, my husband found a used Honda Helix scooter and we proceeded to learn to ride on two wheels, together. We took turns riding and being the passenger, which is something our friends still laugh about. A few months later, he graduated to a "real" motorcycle, a Honda Magna 750. A few months after that, I graduated to my own Honda Shadow 600. After a minor incident which involved me, my Shadow, a sharp turn and a broken pinky finger, we did the right thing, and took the motorcycle safety course. Granted, we were no experts, but we were now "motorcyclists." And our education and awareness has continued to grow over these many years. Please note, I do not use the term bikers. We are motorcyclists; trained, protected with the right gear and aware of the risks and responsibilities of riding on two wheels.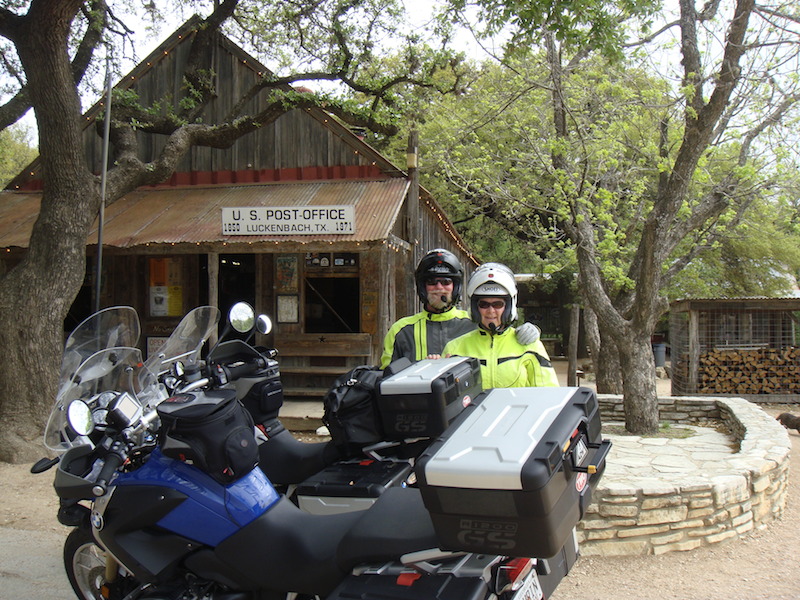 Our motorcycles have evolved over the years. We currently ride the Swiss army knife of motorcycles, the BMW R 1200 GS for me and the R 1200 GSAdventure for him. It only took me nine tries to find the right bike. He got there quicker—on his fifth try. These motorcycles can go across country, and across streams and forest service roads. They are perfect for our idea of travel.
This "curvy roads" lifestyle and mindset has become central to our lives together. If given the option and the time, I will always take the curvy and scenic route. We have had many wonderful adventures that started with "I wonder where that road goes?" A destination is not required, although we have been known to ride 200 miles for lunch.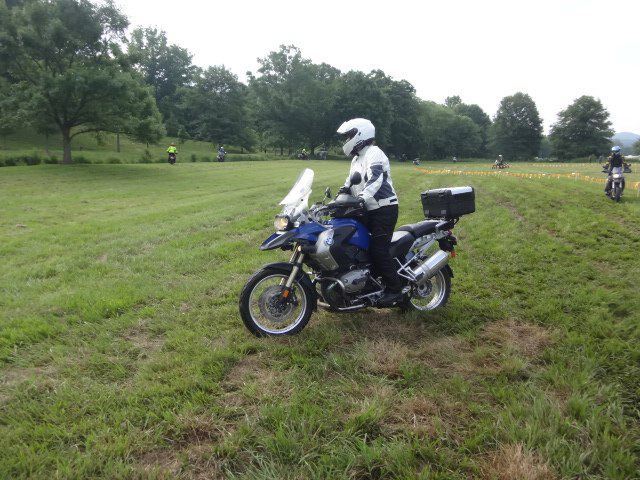 The other aspect of our motorcycling is exploring the world on two wheels, whether near or far. We have ridden to destinations as varied as the Alps (OK we flew there, then rode!), the Rockies, the Black Hills and the Badlands, the Great Plains, New England, eastern Canada, the Appalachians, Texas, Louisiana, even Florida (where most roads are straight) and everything in between. Our motorcycle trips are limited only by our time off from work.
Some day I hope to document our journeys full-time, because there is so much more to see and so many curvy roads in this world to explore.
Do you have a story to share? Please send it to us, but read these submission guidelines first.
Related Articles
Your Stories
BMW Motorcycle Reviews