If you ride a Harley-Davidson motorcycle, you know pink is more than just a color. Integrating the color pink is an ongoing pledge to those affected by breast cancer—letting them know that nobody rides alone, on the road or through life.
"The Pink Label program is our year-round commitment to empower and support the courageous men and women who are affected by breast cancer. These are the people who inspire us to never let off the throttle." said Claudia Garber, director, market outreach, Harley-Davidson Motor Company. Through the sale of pink-themed items, the Pink Label program has raised more than $1.3 million since its inception in 2010.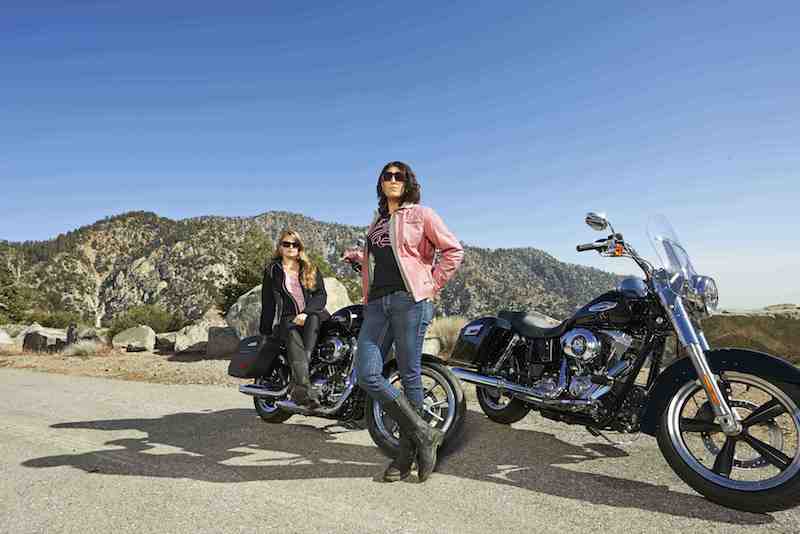 This year the Pink Label progam has expanded its reach by adding a third beneficiary, the After Breast Cancer Diagnosis (ABCD) program. The ABCD program joins the existing partners National Breast Cancer Foundation (NBCF) and Young Survival Coalition (YSC). All three of these programs aim to help empower and support those affected by breast cancer. Garber notes, "The power of partnerships can change the world."
For 2015, the Pink Label includes a broad collection of pink-themed items. The new keystone piece of the collection is the Pink Label 3-in-1 Leather Jacket.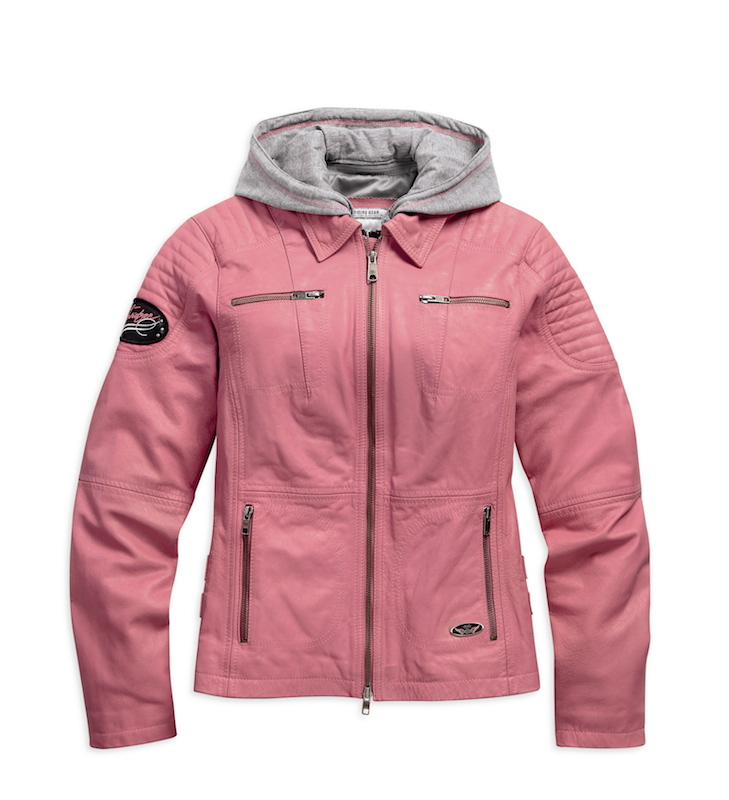 | | |
| --- | --- |
| The new Pink Label Socks come in two styles and colors, are knee-length, and are $15 a pair. | A perfect fit for any boot, the Pink Label socks make a statement no matter where you wear them. |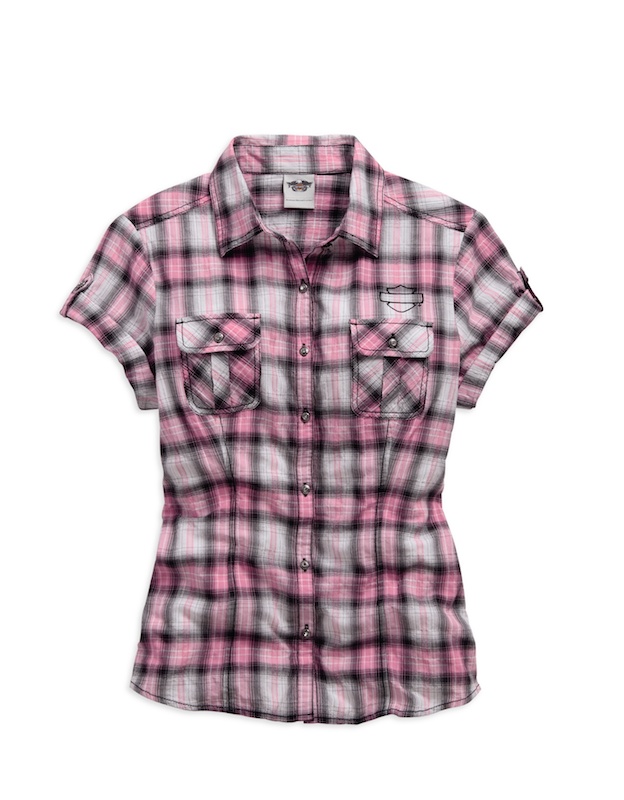 To learn more about how Harley-Davidson and their partners are working to create breast cancer awareness, and to view the entire Pink Label collection, visit h-d.com/pinklabel.
Related Articles
Review: Harley-Davidson Pink Label 3-in-1 Black Leather Jacket, Chaps, amp; Gloves
Pink Label Items from 2012
Harley-Davidson Pink LabelDebuts