Love These Shirts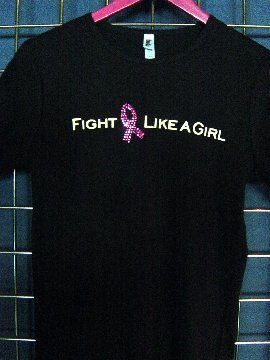 In honor of October being Breast Cancer Awareness Month, Diva Customs is offering "Fight Like A Girl" shirts now for just $19.95 shown at right. Visit DivaCustoms.com.
Speaking of T-shirts, VaVaVroom recently re-launched its Web site. Click on the highlighted link to check out the easier navigation of the fun and exciting motorcycle tees and accessories.



POSTED 10/15/09
Buell Shuts Down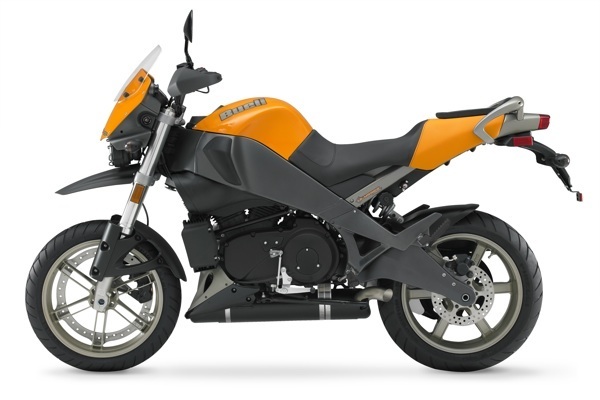 Buell Motorycle Company is being shut down by parent company, Harley-Davidson, effective immediately. Erik Buell has a video announcement on Buell.com about it. Harley has decided to focus on its core business of building the Harley-Davidson brand. All the details of the shutdown are on the Buell site, but Im just posting it here because Im really sad over this. Its such a sign of the times when manufacturers like this cease production and major events like the Love Ride (see posting below) and the Honda Hoot (earlier this year) cancel. Im bummed! I dont like all this bad news. When will things turnaround for gosh sakes?!
POSTED 10/13/09
New Columnist Debuts on WRN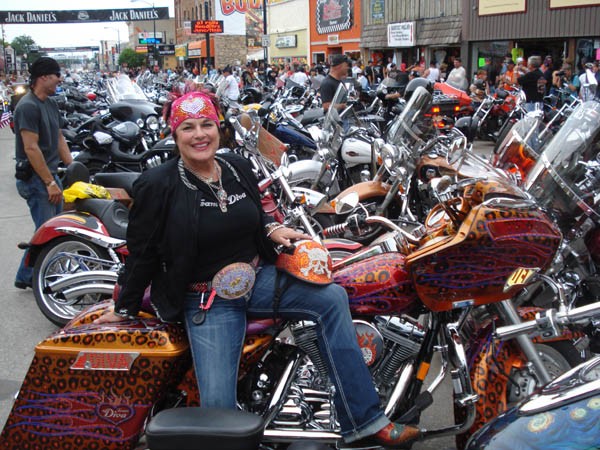 Women Riders Now welcomes a new columnist to its team, Amy Skaling, or Diva Amy as shes known in motorcycling circles. Diva rides a shiny, custom Diva Glide as she calls it, and can be seen at major motorcycle rallies and events. She is well connected and always has lots of stories to tell. She will be out and about gathering stories and info on things we want to know about – cool motorcycling apparel and gear and interesting people stories, all in her over-the-top signature Diva style. To read more about Diva Amy, visit the Blingin With Diva Amy page in the Columns section on the left, or click on the highlighted link here.
Divas first stop is Biketoberfest where she is this week so be sure to stop by Destination Daytona Harley-Davidson in Ormond Beach, Florida, where she will be set up. More details are listed on her column page at the link above.
For those interested, Betsy Huelskamp, WRNs Backroads with Betsy columnist, has decided to move on from Women Riders Now. We will keep her old stories up for a few months in the archive section of that page.
Did You Post A Letter to WRN Recently?
If you posted a letter or comment to any of the stories on WRN over the last week since October 6 until yesterday you will need to repost it as we had some technical problems with the site that forced us to restore the site to October 6 erasing everything that was posted since then. Every once in awhile a hacker gets into the site we have tight security settings, but they are always finding new ways to break in and mess everything up so in restoring the site we lost the letters and comments that were posted since last Tuesday. Thanks for understanding. I apologize for the inconvenience. If you submit your comment again, I will post it to the site within the next few days.
Triumph Offers Incredible Deal
"Ride out the door on a brand new Daytona 675 today, and dont make a single payment until April 2010!" Thats the email I just received from Triumph. Wow! Bring home a 2009 or prior model year Daytona 675 for $0 down, 0 percent APR and 0 Payments for six months. Offer only valid in the U.S. Stop by your local Triumph dealer or visit TriumphMotorcycles.com.
POSTED 10/9/09
A Sign of the Times: Love Ride Canceled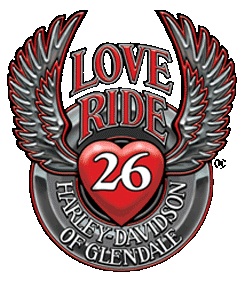 Love Ride 26, slated for October 25, 2009, has been canceled. The announcement was made by Love Ride founder Oliver Shokouh, who cited the weak economy as the reason for the event#8217;s cancellation. This is the first time in the events 26-year history it has ever been canceled. In place of the usual event, Glendale Harley-Davidson, Home of the Love Ride, is sponsoring an autograph session with Peter Fonda and free movie screening, commemorating the 40th Anniversary of Fondas starring role in "Easy Rider." The event will take place at the dealership (3717 San Fernando Rd. in Glendale, Calif.) Friday, October 23rd from 4-10 p.m. Glendale Harley will also be selling Love Ride memorabilia (Love Rides 1-26) on Saturday, October 24th from 9 a.m.-4 p.m. and Sunday, October 25th from 6am-2pm. The hope is to recoup some of the costs already incurred this year by the Love Ride Foundation. The dealership will also have representatives on hand to answer any questions.
Donations to benefit our Love Ride beneficiaries are still being accepted and are tax deductible. The top ten fund-raising prizes featured in the Love Ride 26 brochure will still be awarded (excluding opportunity tickets). If you have already registered for Love Ride 26, you will receive a Love Ride 26 ride pin and a Love Ride 26 patch. In addition, you will also receive a Love Ride 26 t-shirt. Its our way of saying thank you for this years support. All incentive prizes will be available for pick-up at Glendale Harley on Saturday, October 24th and Sunday, October 25th.
POSTED 10/5/09
AMA News I Think Youd Like to Know About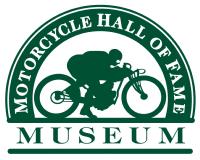 The AMA (American Motorcyclist Association) Motorcycle Hall of Fame is making it easy for us to think about our holiday gift and card giving now. Show your passion for riding with motorcycle-themed AMA holiday cards. This popular fundraising program for the AMA Motorcycle Hall of Fame offers both nostalgic and custom motorcycling-inspired card designs for the 2009 holiday season that you can have imprinted with your name. Ive already ordered mine for giving to my business clients.
There are 12 cards to choose from, with designs by two popular motorcycling artists, Dave Uhl and David Barnhouse. A new feature of the 2009 holiday card program is the ability to add a personalized greeting on the inside of all card designs, or upload a photo and a custom caption that can be displayed within two templates on the card cover. To view the card selection and to purchase a box today, Hall of Fame supporters and motorcycle enthusiasts can visit MotorcycleCards.net.
You can also start thinking about gift giving with the AMAs 2009 Leather and Ice Online Auction, which opens for bidding on October 18, 2009 at 8:00 a.m. EDT Time. The goal this year is to raise $35,000 to support the AMA Motorcycle Hall of Fame Museum. Its an exciting and fun way to help the museum, and at the same time have a chance to win cool items!

New items are being added to the catalog daily to preview as the auction date approaches. Check back often to see whats new. Feel free to place a Watch on your favorites, so that youll know as soon as bidding begins! Click here to go to the auction.
New MSF Street Smart – Rider Perception Program Kit Available Now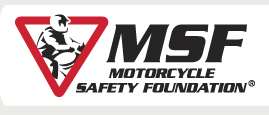 The Motorcycle Safety Foundation is offering a fun, interactive program where you can gather up to 25 of your riding friends or club members for an evening of education and learning. This is the MSFs fifth program in its community-based Host-an-Event series. The goal of the new Street Smart – Rider Perception program is to improve a riders perceptive abilities when riding in traffic. Poor perception puts a rider at a disadvantage. Motorcycle riding requires more than coordination and balance, so the Street Smart – Rider Perception program is designed to acquaint participants with their perceptive processes, help them understand how the brain and eyes work together to manage risk, and to develop useful perception techniques.
Available for purchase through the MSF online store for $105, the Street Smart – Rider Perception program kit includes the Leader's Guide, data CD, 12 participant workbooks, four floor mats, and a deck of large playing cards. The 90-minute classroom-only event is suitable for year-round use and for up to a suggested maximum of 25 participants. An online, interactive sample of the program called Rider Perception Challenge! is available for free at msf-usa.org/riderperception.
The highly interactive Street Smart – Rider Perception program utilizes images of traffic situations to illustrate what participants might encounter in the real world, as well as factors that affect perception, such as rider speed, lane position or path of travel. For example, during a small group activity, colorful "vision challenge" floor mats and oversized playing cards are used to demonstrate the extreme narrowness of central vision, among other visual characteristics, and to underscore the value of keeping the eyes moving while riding.
The Street Smart – Rider Perception program is part of the larger MSF Rider Education and Training System (RETS). It may be conducted as a stand-alone event or as a complement to other MSF programs. The four other MSF Host-an-Event kits are:
– Intersection – Motor Awareness kit
– Seasoned Rider – Aging Awareness kit
– Riding Straight – Alcohol Awareness kit
For more information call 800.446.9227 or visit msf-usa.org.