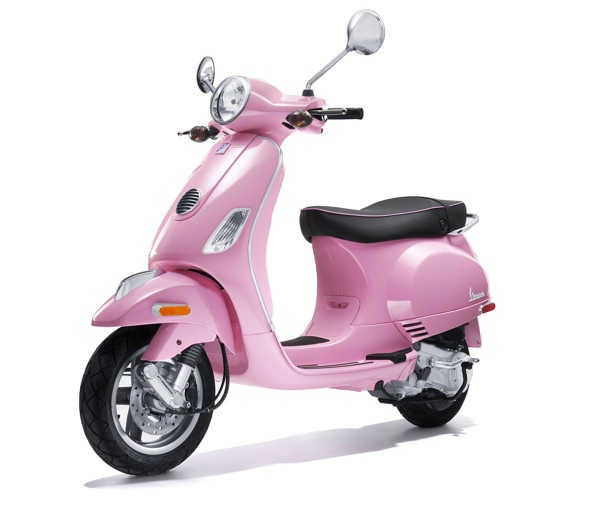 The next time you see a distinctively pink Vespa zooming by, it might just be one of the Vespa LX 50 scooters that more than a dozen non-profit agencies devoted to battling breast cancer are adding to their autumn Breast Cancer Awareness initiatives. Through a partnership with Lifetime Networks 15th annual National Breast Cancer Awareness Month campaign, "Stop Breast Cancer for Life: The Power of 15," Vespa USA is bringing a boost of extra horsepower to each of the participating agencies Breast Cancer Awareness Month programs by donating a limited-edition pink Vespa.
Each agency, from internationally known organizations like The Breast Cancer Research Foundation and the Dr. Susan Love Research Foundation to the Breast Cancer Network of Strength, My Vision Foundation, BreastCancer.org and the Prevent Cancer Foundation, is creating its own unique Vespa-fueled fund-raising initiative, from online auctions to special events and membership incentives.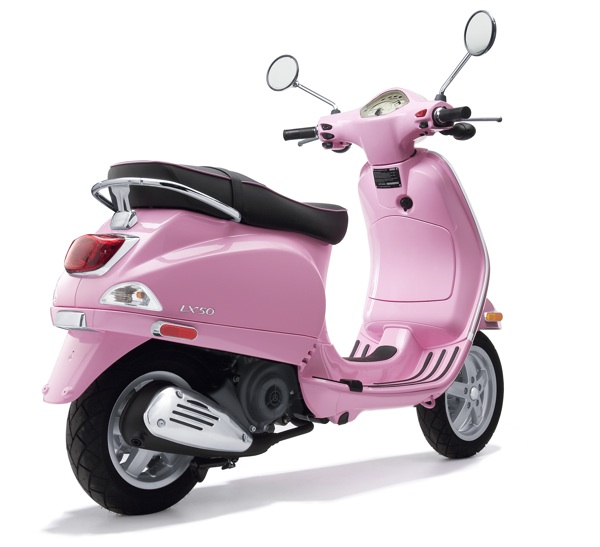 The Vespa Pink Campaign invites all current and future scooter fans to actively participate in one or all the Breast Cancer Awareness Month programs. The agencies adding a pink Vespa to their October fund-raising initiatives are: Breast Cancer Network of Strength, The Breast Cancer Research Foundation, BreastCancer.org, Bright Pink, Cup With Love, Dr. Susan Love Research Foundation, The Greater New York City Affiliate of Susan G. Komen for the Cure, My Vision Foundation, Nueva Vida, Prevent Cancer Foundation, SHARE and the Young Survival Coalition.
Since its post-World War II debut in Italy, Vespa has been a symbol of freedom – a perfect match for the organizations whose mission it is to help the millions of women and men touched by the disease to prevent, manage and survive its indiscriminate reach. Prior to the launch of Octobers Vespa Pink Campaign, Vespa USA dealers already ordered 1,000 limited-edition pink Vespa LX 50s, some of which were purchased by local supporters of breast cancer-related causes. Vespa aims to build on the popularity of the retail models by offering the donated scooters as a platform for catching the eyes – and donation dollars – of even more supporters.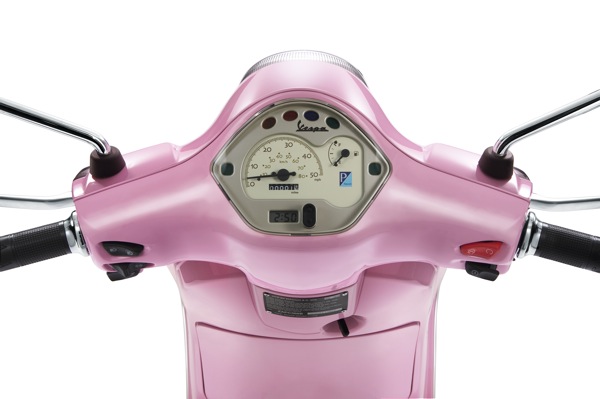 "There are so many unique needs in the fight against breast cancer, and we're happy to play a small part in helping these agencies get the word out about their special work," said Paolo Timoni, President and CEO of PiaggioGroup Americas. "For instance, Nueva Vidas efforts focus on the Latina community, Breast Cancer Network of Strength provides information from a survivors perspective and the Young Survival coalition is devoted to education and supporting young women affected by breast cancer – these organizations and their missions are as diverse as the people who ride Vespas."
Information about the charities and their programs can also be found on the Vespa USA Web site Vespa.com.