Editors Note: This is the first in a series of questions that our new riding apparel contributor, Joanne Donn from GearChic.com, will answer. If you have a question send it to info@womenridersnow.com. We will let you know if we use your question. To learn more about Joanne, read her bio at the end of this article and on the WRN Contributors page.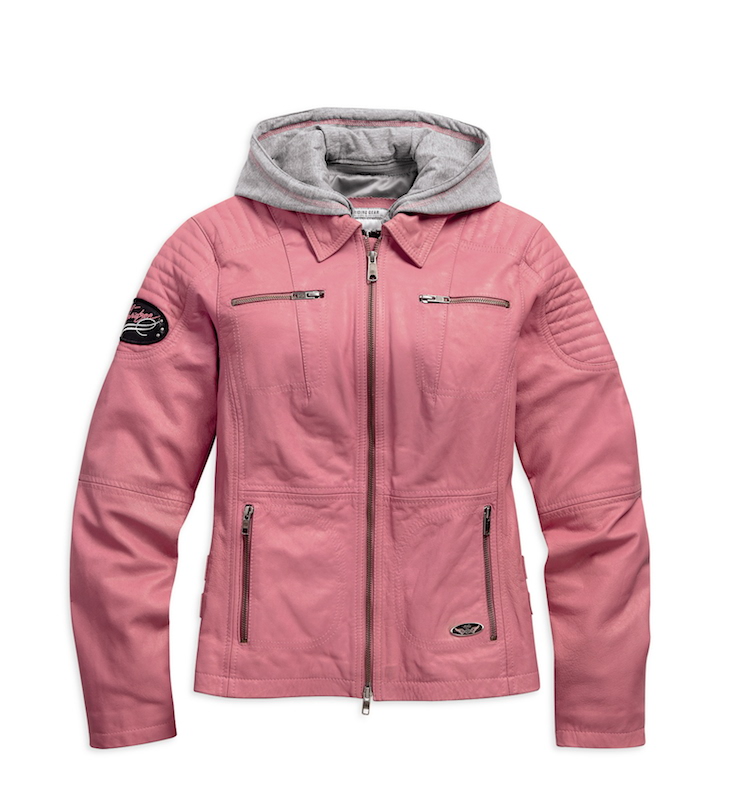 Dear Joanne,
Why does 99 percent of womens motorcycle riding gear only come in pink?
Joanne's Response
I have to agree that far too much women's gear is
marketed with pink in mind
. However, I would argue that it's far less than 99 percent in terms of actual options available for women. Personally, I have no problem with this color. I'm not a huge fan of certain hues of pink, but I do have a problem with it on my motorcycle gear. I'm much happier with black/reds/whites when it comes to my gear. But that's me.
Unfortunately more often than not, many advertisements include pink gear of some kind as a way to try and get women to purchase their products. I never fall into this trap, and find it offensive. How about showing me what your product can do for me in terms of fit, features and protection?
The reality is that many women who ride need more than a pretty color to spend a few hundred dollars on a piece of gear. I want protection, abrasion resistant, visibility, technical fabrics, etc. and most importantly, a fantastic fit.
"…many shops don't know how to sell women's gear…"
If you look at several of the largest motorcycle retail websites, you'll find approximately 10 to 25 percent of the gear options for women jackets have the color pink incorporated somehow. This is because the brands that these retailers choose to carry aren't all using this color to sell you their gear. Protection, quality, functionality, fit, performance: these are the tools that many of them are using to provide options for women riders.
I've also discovered that many shops (and websites) don't know how to sell women's gear, so the fallback is always to display pink and/or girly versions of products in hopes of attracting the female buyer. I don't think many of them understand how to truly relate to today's female rider. Don't they realize that women need almost the same things that their male counterparts do when it comes to gear; women just need it to fit them differently. (Easier said than done, however.)
And then there are simply women who like the color pink, on their gear and on their motorcycles, as seen in
our story on Pink Motorcycles
, and that's OK too! It's great to have multiple color options, even if pink is one of them.
Other marketing campaigns that use pink to try and convince women to purchase their gear—which is technical and protective in nature—may be missing the mark here because there are only so many of women who are solely looking for pink options over safer ones.
This is where I think many women are divided. I consider myself a technical, experienced rider with demanding riding needs. I need my gear to work better than look better. But that's just me. And that's just it. We all have different wants and needs, so the answer to this is not a simple one, unfortunately.
Aren't choices a good thing to have, even if it's not your number one choice?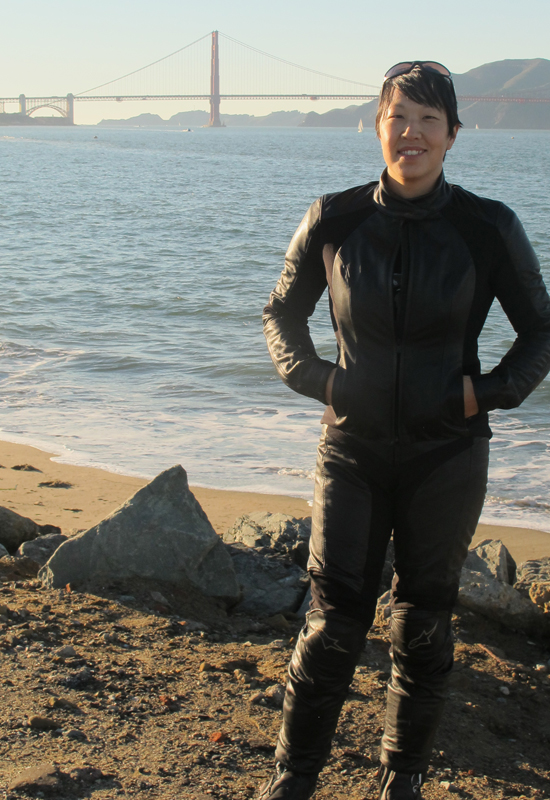 About the Author

Joanne Donn has a passion for learning all about women's motorcycle gear. She loves it so much she started a blog in 2007, GearChic.com, with a goal of helping women riders figure out what kind of gear they need, what size they are, and how the gear should fit. Joanne discovered another way to get the information out there by starting the Moterrific Podcast where she and her cohost, Cristi Farrell (@advgoddess), talk about gear, motorcycles, and everything in between. Joanne also likes showing the world what short riders can really ride, challenging stereotypes and common misconceptions as she stands 5 feet 3 inches. She lives in Philadelphia and works as a retail sales associate in the Revzilla Gear Boutique sharing her love of motorcycles and gear. She recently traded in her Suzuki SV650 for a Triumph Street Triple R.

Now share your thoughts on pink motorcycle riding gear in the comments below.
Related Articles
Harley-Davidson Adds New Items to Pink Label Line
Pink Motorcycles
All Clothing Reviews on WRN
More Reader Questions Answered