Many motorcycle riders at one time or another have walked away from their motorcycle leaving the key in the ignition with the lights or accessories turned on and still illuminated. This means hours later when they return, theyll most likely encounter a dead battery, which can make a good day turn sour.
What about those riders who dont use a trickle charger on their motorcycles battery during winter storage hoping their bike will start when theyre ready in the spring. It might—or it might not.
Most motorcycle riders I know dont carry jumper cables with them while riding—and even if there is a nearby car with jumper cables, it can be hazardous to charge your small motorcycle battery with the cables connected to a more powerful car battery. The smart and practical way to get back on the road is with a battery jump starter.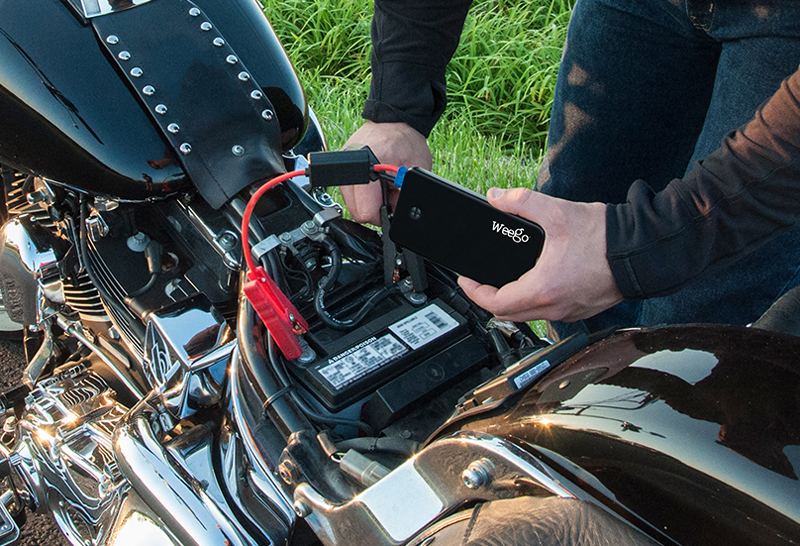 Honestly, I didnt know what a jump starter was until I met the folks at Weego, a relatively new name in the battery jump starter business, at the AIMExpo (American International Motorcycle Expo) last fall. The small black device that's about the size of your hand promises to jumpstart a motorcycle's dead battery to get you back on the road.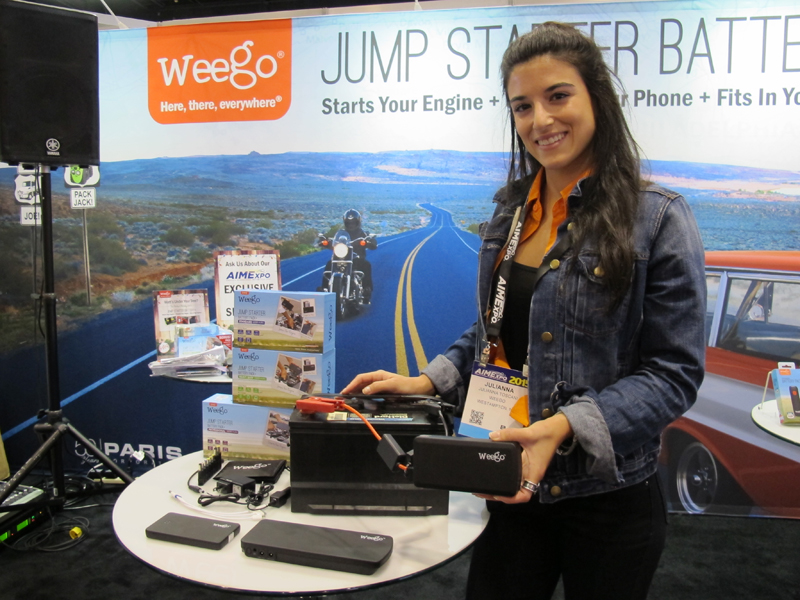 The device is so compact and lightweight (about a half pound) that it's easy to just toss in your saddlebag or purse every time you go for a ride on your motorcycle. There are three sizes available depending on the vehicle you want to jumpstart. The one recommended for motorcycles is the Standard, which runs $99. What's great about this one is that it can also charge your phone and laptop, and includes a built-in LED flashlight. Did you hear that? Its a back-up battery to charge your cell phone! That alone makes it worth investing in for me.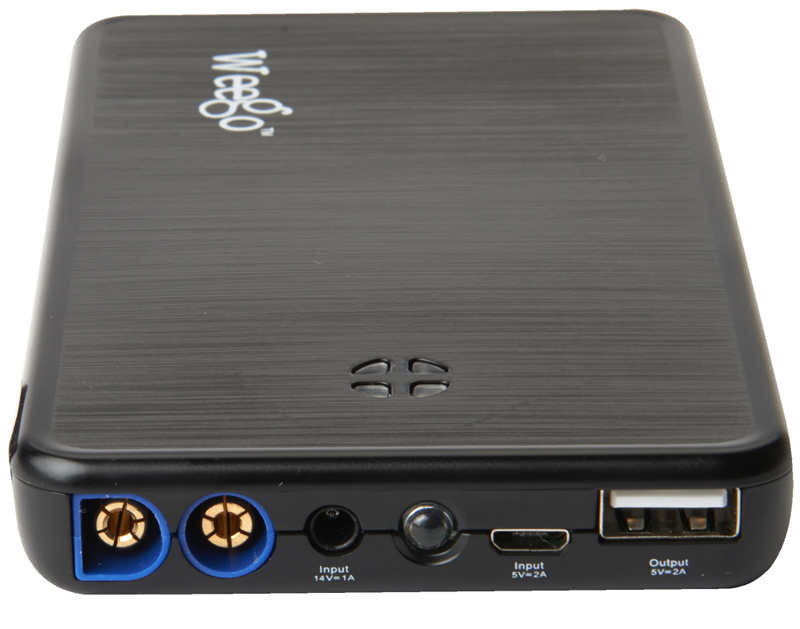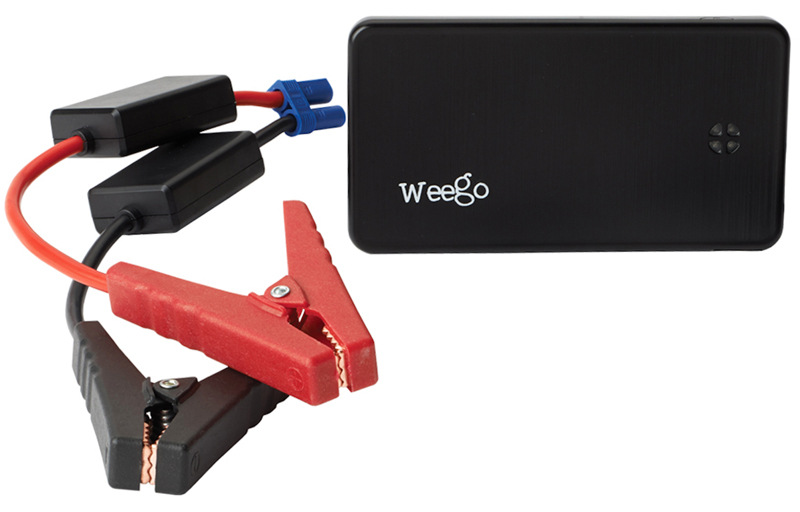 Watch Julianna in this video share a little bit more info about the product.
What I love about the Weego is the whole marketing and branding surrounding the product. The owners, the Toscani's, took what otherwise could be a foreign mechanical product to me and made it user-friendly with a fun name and colors, all displayed on a website that's easy to navigate with understandable specs and instructions. There are even videos and a blog to help me understand the world of jumpstarters and how I can use them in my daily life.
Remember though, a jump starter only works with a battery that has some charge or "juice" left in it. No jump starter can jump a battery that as no charge left in it. If the jump starter doesnt get your battery going enough to start your motorcycle, it may be time for a new battery.
Visit MyWeego.com to order and tell them WRN sent you!
Related Articles
Cell Phone Charger for Motorcycles
Solar Charger for Motorcycle Camping