What started out as an idea of 100 women riders traveling across the country on their motorcycles to commemorate the 100th anniversary of sisters Adeline and Augusta Van Buren's 1916 ride has evolved into what promises to be an epic womens motorcycling event for 2016.
Organizers have responded to the feedback they were getting from interested riders that traveling across the whole country, coast to coast, may be too long and costly for some, so theyve created other ways for riders to get involved including traveling with the group in short stints along the way, or just meeting up with the group at the kick-off and/or finale party.
Details on these "partial participation" options are listed here on the SistersMotorcycleRide.com website.
Story originally posted on October 3, 2015: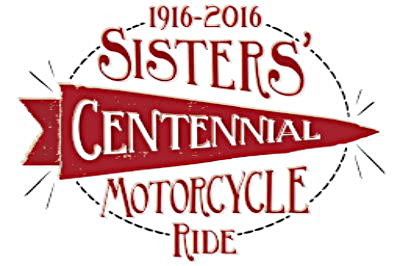 Next July, a cross-country motorcycle ride for women will take place commemorating the 100th anniversary of Adeline and Augusta Van Buren's historic ride across the United States. The Sisters' Centennial Motorcycle Ride, scheduled for July 4–24, 2016, is being organized by Alisa Clickenger and her company, Motorcycle Adventure Group.
Earlier this year, another cross-country ride took place commemorating the route of two other pioneering woman riders. The Inspired Tour retraced the steps of Avis and Effie Hotchkiss, a mother and daughter who motorcycled across the country in 1915 in a sidecar rig.
One year later, Adeline and Augusta Van Buren set out to prove they could ride as well as anyone. With World War I looming, the Van Buren sisters planned to show that women had what it took to be dispatch riders in the U.S. Army. They set off on their transcontinental journey on a pair of motorcycles. "This was a phenomenal accomplishment by two courageous women at a time when few roads were paved, Victorian attitudes were in full flare, and women did not yet have the right to vote," says Clickenger. "This ride is intended to honor their achievement and promote the growth of modern-day women motorcyclists and the motorcycling community."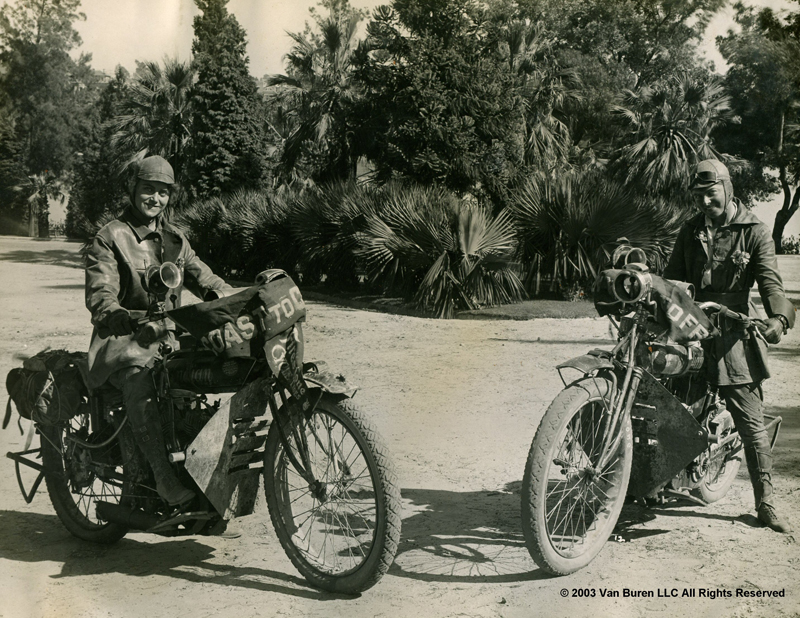 The extended family of the Van Buren sisters are joining forces with Clickenger to promote the event, which will launch from New York with at least 100 women riders, including Adelines great-granddaughter, Sofié Ruderman, and Sarah Van Buren, great-great-niece of Adeline and Augusta. The 100-plus riders will follow the Van Burens 1916 route as closely as possible, often along the Lincoln Highway. Combining scenic routes, community events, and important stops along the Van Burens' own journey, the route offers great motorcycle riding and promotes women as role models by visibly demonstrating their courage and capability as cross-country motorcycle riders.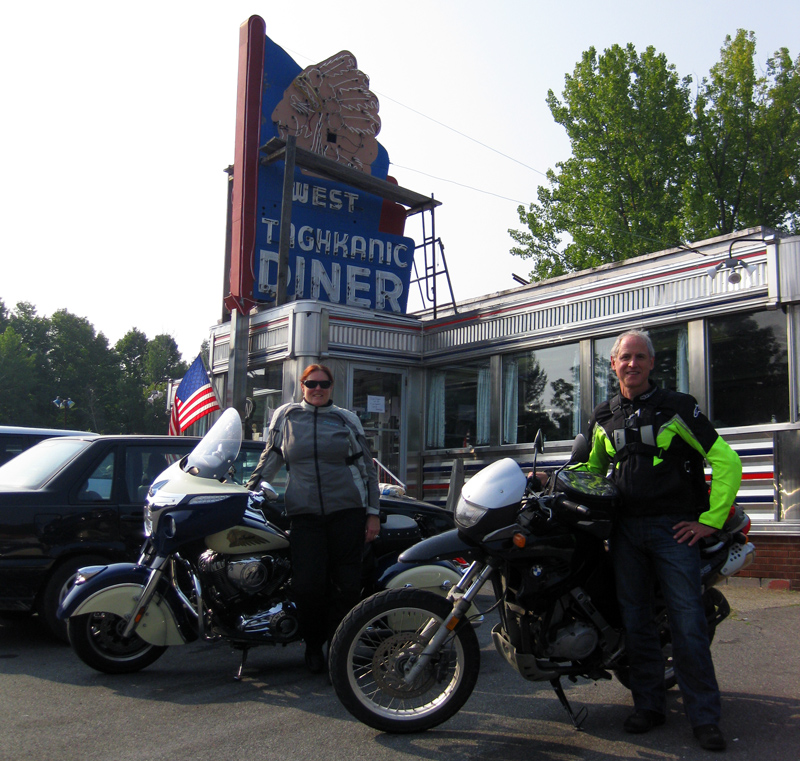 "The Sisters Centennial Ride celebrates our family legacy by raising visibility for women motorcyclists while raising funds for charities supporting women in traditionally male-dominated careers," says Robert Van Buren. "We hope many will join us in this celebration of American motorcycle heritage, pioneers, and the freedom to ride," adds DanRuderman, Adeline's grandson.
Conceptualized by Clickenger as a way to highlight the "then and now" aspects of American two-wheeled travel, community events and meet and greets are planned across the country as a way of enticing not-yet-riding women to learn about the joys of motorcycling. "I was a shy housewife 20 years ago when I started riding, and nobody would ever believe that about me now," says Clickenger. "For me, motorcycling has been an important tool of self-discovery and empowermentand every other female rider has a similar story of who she has become by learning to ride a motorcycle. I want folks from across the country, from all walks of life, to come out and meet us, hear our stories, hear about the history of women and motorcycling and be enchanted by the possibilities in their own lives."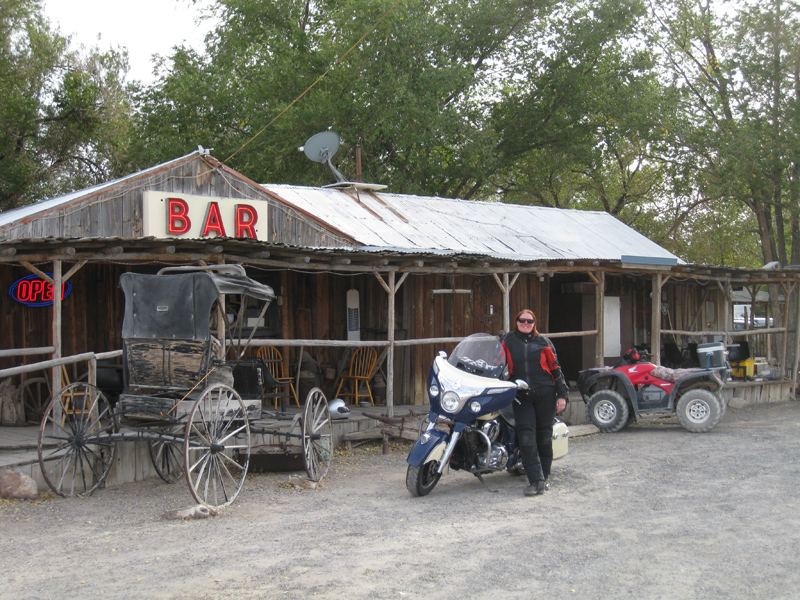 The event concludes with a large group ride into San Francisco on July 23, 2016, where festivities will celebrate the ride's completion and all riders' accomplishments. Women have several options for participation, including a fully supported tour and self-guided tours of the entire route or individual segments.
Registration is open on the event website at SistersMotorcycleRide.com. For photos of the Van Buren sisters and their history, sistersmotorcycleride.com/womens-motorcycle-ride-inspiration and VanBurenSisters.com.
Alisa Clickenger, who goes by the social media handle "MotoAdventureGal," is a veteran motorcycle traveler and experienced tour leader. She is a powersports journalist and marketer with a decade-long dream of re-creating the Van Buren sisters historic ride.
Related Articles
The Inspired Tour Retraces History
Female Motorcycle Dispatch Riders of WWII: Vintage Photo Pictorial
Resolve to Make Your Motorcycling Dreams Come True, by Alisa Clickenger
Women and Motorcycling Exhibit
WomenRidersNow.com will have all the updates on this ride so be sure to sign up for our monthly newsletter by clicking below so you dont miss out.