Summer is finally here, and we've got some great new
motorcycling-themed books
that will entertain, inspire, and keep you company during downtimes on your motorcycle trips.
Blind Curves: One Woman's Unusual Journey to Reinvent Herself and Answer "What Now?"
By Linda Crill | Paperback, $16.95
When former executive and motivational speaker Linda Crill lost her husband at 57, she began following the experts' one-size-fits-all advice for new widows. But 18 months later, she was still miserable, and the identity she'd held most her life no longer seemed to fit. Like many of us, she found herself asking,
"What now?"
Desperate for change, Crill signed up for a 2,500-mile road trip down the coast of the Pacific Northwest with a group of experienced motorcycle riders. At the time, Crill had never ridden anything more powerful than a bicycle. In her new book, "Blind Curves," Crill recounts her
surprising adventure
and shares the important lessons she learned along the way.
"When the unexpected occurs, the answers we are searching for are often found around blind curves—the unknown," Crill says. "This trip
opened my eyes to a new way of being
and became the catalyst for recreating my life."
| | |
| --- | --- |
| "Blind Curves" is a perfect book not only for women riders, but also for anyone whos reached a major life impasse and wondered, "What now?" | Author Linda Crill on her BMW F 650 GS. She completed her 2,500-mile motorcycle road trip on a Harley-Davidson. |
After barely passing a basic riding course at the local Harley-Davidson dealership, Crill found herself cruising along the Columbia River, rolling through hills of Northern California's wine country, winding up the side of a snow-covered volcano, and discovering the summer beauty of Washington apple country.
With its unconventional wit and insight, "Blind Curves" ($16.95) is a perfect read for baby boomers hungry to change the direction of the second half of their lives, as well for anyone seeking to overcome grief and the loss of a loved one. To learn more and read a sample chapter, visit LindaCrill.com.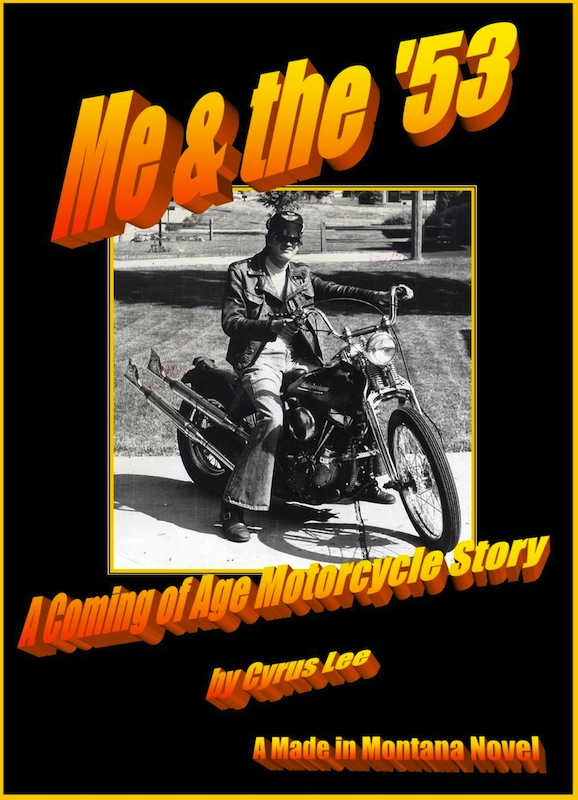 Me amp; The 53: A Made in Montana Coming of Age Motorcycle Story
By Cyrus Lee | Kindle eBook, $0.99
"I really liked your story, dad." That was all the encouragement Cyrus Lee needed to finish his book, "Me amp; the '53," the story of a young boy and a Harley-Davidson-riding blacksmith in
small-town Montana
during the summer of 1965.
Lee had agreed to go to a local writers' group with his 12-year-old daughter, Anna, and he was trying to think of a theme to write about. Burning through idea after idea and worried about "looking like a loser in front of his kid" (those are Lee's words!), he took a break and called a friend to chat about the rebuild of a 1953 Panhead. The thought of the bike mixed with memories of the 1960s were enough to spark the idea for his first novel
"Me amp; the '53" tells the story of "Kid," a young boy whose world is changed when a man named Scorchy Black rides into his small Montana town on a chopped '53 Harley-Davidson. Scorchy has arrived to reopen the town's blacksmith shop while putting a lot of miles between him and his troubled
Southern California
past. Kid ends up working in Scorchy's shop, learning a few important life lessons as the summer flies by.
Loosely based on the author's own young life, "Me amp; the '53" will appeal to a wide audience of women and men and is sure to entertain those who were around in the 1960s. Lee tells us the story will grow with future books, moving both ways in time as you get deeper into long plot. Learn more and download the Kindle version at
Amazon.com
.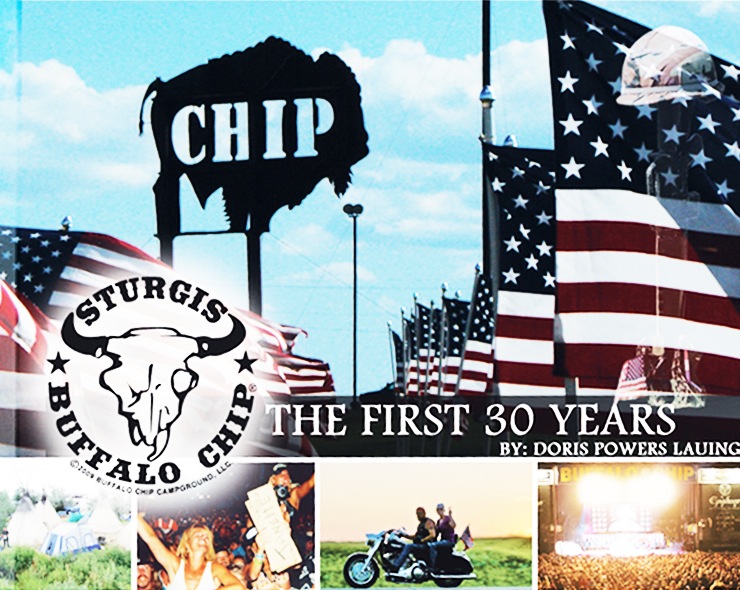 The Buffalo Chip Campground: The First 30 Years
By Doris Powers Lauing | Hardcover, $54.95
Here's a coffee table book that will make a great gift for riders who've attended the
Sturgis Motorcycle Rally
. Those who
frequent the rally
will be familiar with the
Buffalo Chip Campground
(often called "the Chip"), the festival's legendary event venue that's served as a gathering place for motorcycle enthusiasts for more than 30 years now.
"The Buffalo Chip Campground: The First 30 Years" takes you through time from the humble beginnings of a party in a pasture to the largest motorcycle entertainment campground in the world. Local author Doris Powers Lauing worked in conjunction with Rod Woodruff, owner and operator of the Chip, and on-site photographer Aaron Packard to choose more than 600 photos that fill the book's 200 pages. The photos depict a snapshot of the last 30 years, including camp scenes, pickle lickin' contests, famous bands, and lots of bikers.
The book also touches on the dedication the Chip has shown, through fund-raising and tributes, to our men and women in uniform and to the less fortunate of the Black Hills of South Dakota. Order your copy today at HotLeathers.com.