I was excited to review Harley-Davidson's new Miss Enthusiast leather jacket for Women Riders Now. As someone who rides year round in a colder climate, I am always interested to learn about new gear that might fit my needs. Also, as a plus-sized woman, it is often difficult to find riding gear in appropriate sizes.
Harley-Davidson offers the Miss Enthusiast in standard sizes (XS, S, M, L, XL and 2XL), but the company has gone a step further offering this in 1W, 2W and 3W as well. There are also the additional sizing options of Tall and Petite sizes S through XL. Thank you Harley-Davidson for accommodating such a wide range of sizes for women.
Women Riders Now E-Newsletter
Stay up-to-date on all things motorcycle! Latest gear, bikes and products reviews. Travel ideas, great product giveaways, and more.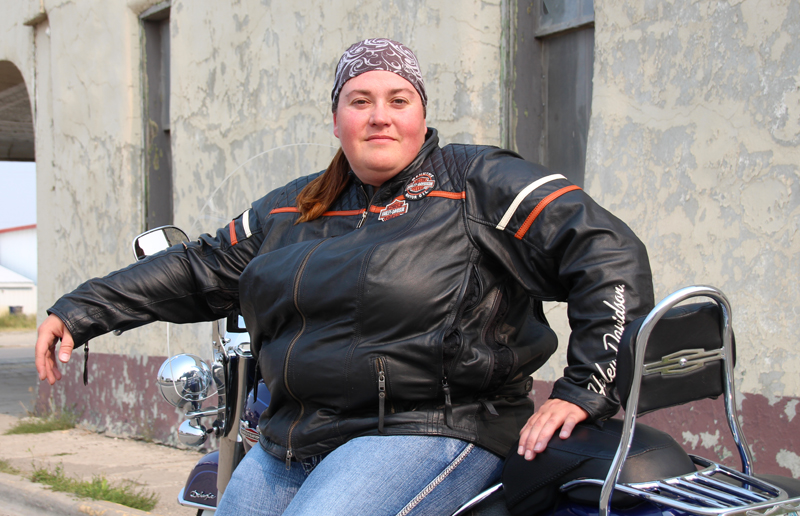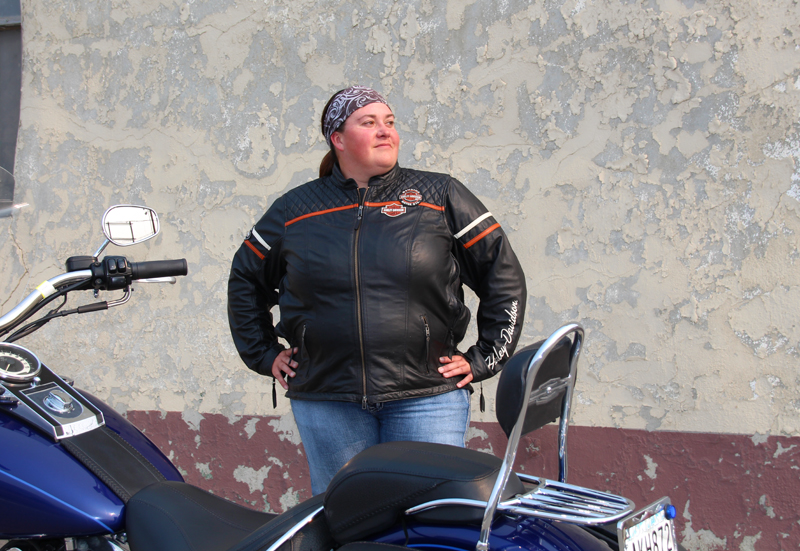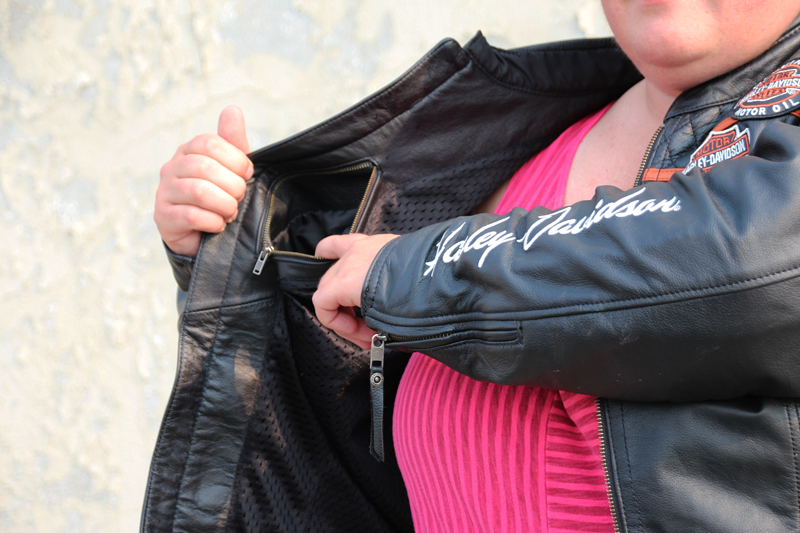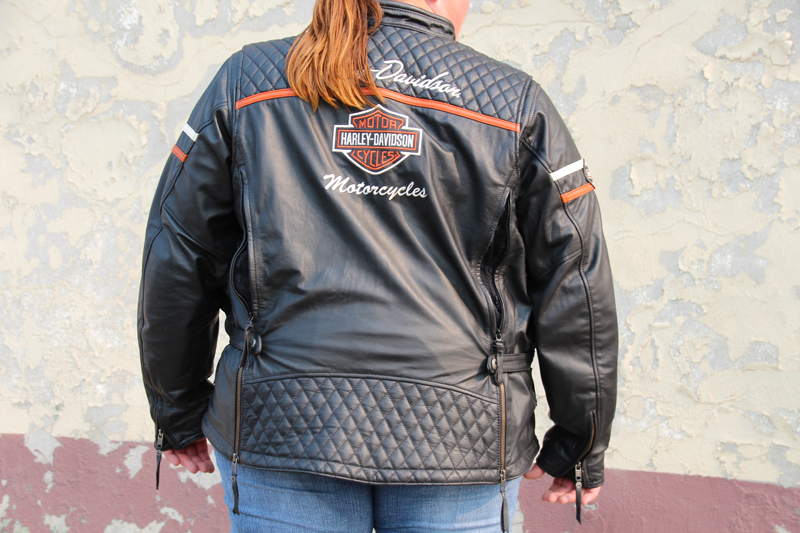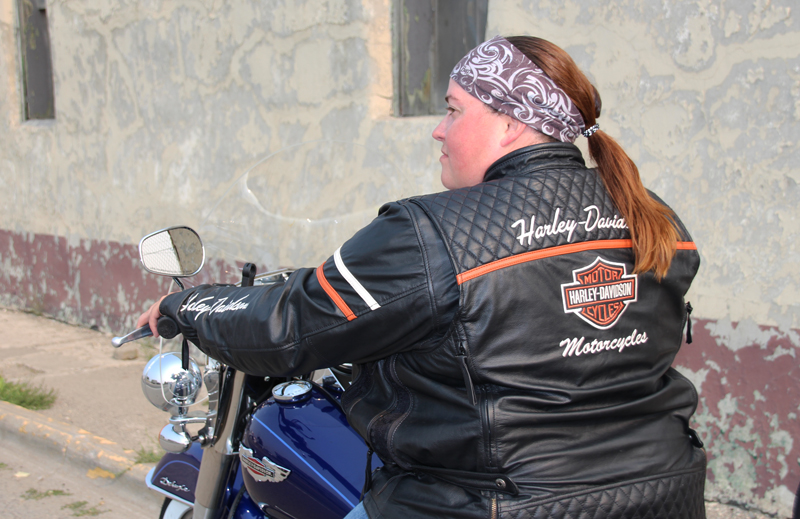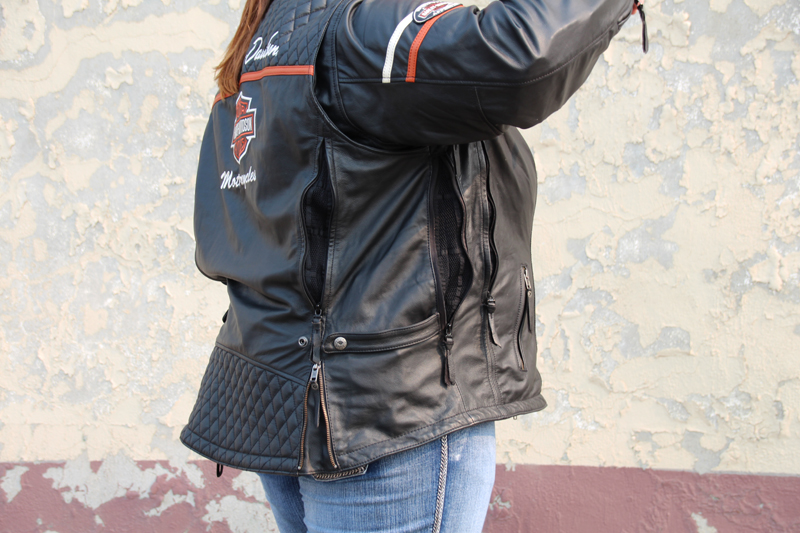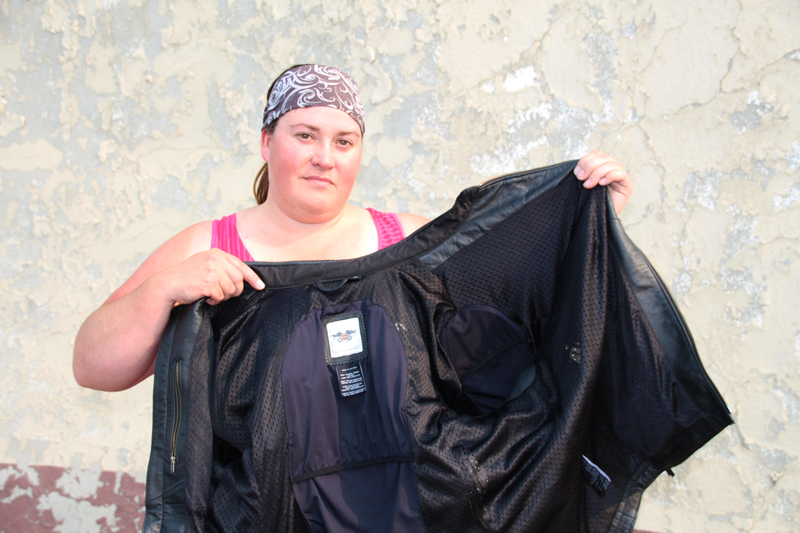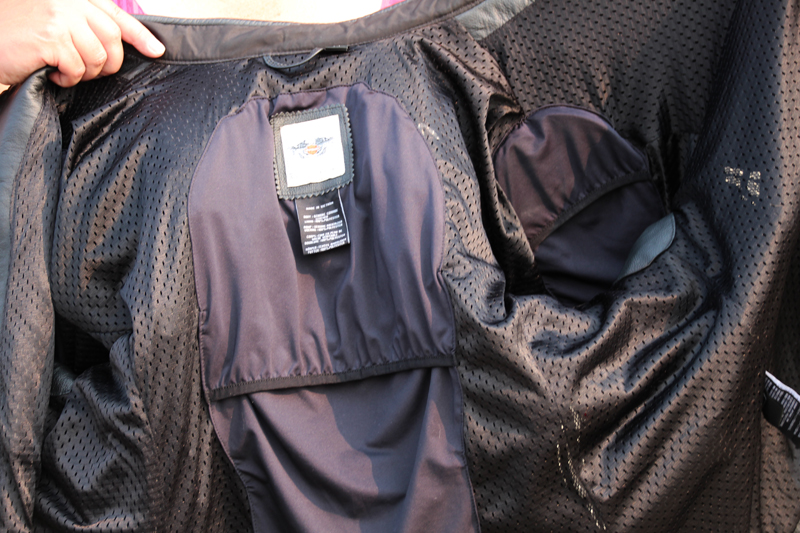 I had never ridden with armor in my riding gear before, so I was intrigued by the idea of trying it out. I found the kind of lightweight CE-approved armor that Harley-Davidson offers very flexible and unobtrusive. I really didn't notice it at all.
However, it is slightly more challenging to store the jacket on the motorcycle when not in use. The jacket doesn't fold as easily nor does it pack down small with the armor in it. I recommend springing for the armor though, as it's nice to have that added protection in the impact zones should I go down. The armor for the shoulders and elbows is the same, so you'll need two packs of two pieces. Each set costs $25. The back armor costs $35.
I'll be honest here, I don't normally wear a jacket on a warm day; however, knowing temps would reach the mid-80s, I was actually excited to test the venting on the Miss Enthusiast on a 250-mile ride. I half expected I'd need to take off the jacket when it got really hot. However, I opened all three vents in Harley's patent-pending "Triple Vent System" on each side along the torso, as well as the vent under each arm and they worked really well.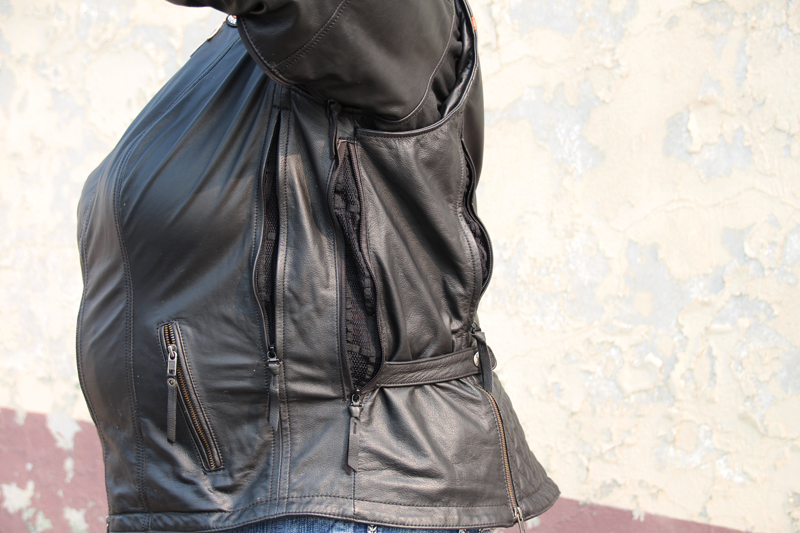 These vents have been engineered in a wind tunnel for maximum airflow through the jacket. Even on a hot day, I was not uncomfortably warm in the Miss Enthusiast and did notice the air flowing through to keep me cool.
On another day, I set out on a ride in the morning while the temperature was in the 40s. I chose to wear my gauntlet gloves to prevent air from going up my jacket sleeve. However, I found that the gusset at the sleeve is too thick to comfortably wear the gauntlet gloves over the top of the sleeve, and a little too tight to be able to slide the gauntlet underneath easily.
To be comfortable in the cooler morning temperatures, I definitely needed to add an additional layer under the Miss Enthusiast, which surprisingly does not come with any kind of liner, as mentioned previously. Can you tell yet that this peeves me?
Also, while the jacket will repel water for a short time, it is definitely not water resistant or waterproof. But it does dry out rather quickly, as I discovered one rainy afternoon ride.
Overall, this is a great jacket with a variety of features. The triple vent system makes this black leather jacket versatile in those extremely warm weather conditions. But know that this definitely is not a jacket for cold weather riding. If you plan to use it for riding in a wide variety of temperatures, don't forget to pack a fleece liner jacket.
With a steep price tag of $450 (although on par for Harley-Davidson MotorClothes), I would have appreciated a zip-in liner. Additionally, to encourage more riders to wear armor, I suggest that Harley-Davidson provide the armor at no additional cost.
The jacket can be purchased here at Harley-Davidson.com. Part number is 98134-17VW.
Related Articles
Review: Leather Jacket Made in the USA
Review: Black Brand Vintage Styled Leather Motorcycle Jacket
All Leather Jacket Reviews on WRN