Editors Note: The original version of this article quoted seat heights that were listed on Harley-Davidsons media site. Only one measurement was listed so that is what we included. Turns out that this measurement was the unladen seat height making our comparison to previous years' seat heights inaccurate as we always use laden seat heights. This updated version of the article now reflects the laden seat height of the 2018 models making the year to year difference far less drastic than originally reported.
To celebrate Harley-Davidson's 115th Anniversary year, the Motor Company is launching eight all-new Softail models that merge the hard-riding performance of the Dyna line with the unparalleled custom look of the Softail line.
And since Harley-Davidson leads market share among female riders, we at Women Riders Now anticipate that these updated models, with their lighter weight and more modern look, will appeal to a many women, young and old, looking to get into motorcycling for the first time.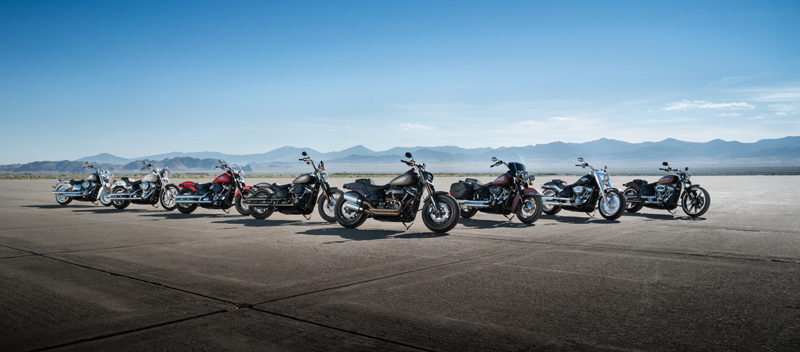 Women Riders Now E-Newsletter
Stay up-to-date on all things motorcycle! Latest gear, bikes and products reviews. Travel ideas, great product giveaways, and more.
Designed under the largest product development project in company history, the new bikes compared to prior year models, feature a stiffer and significantly lighter frame built to harness the pulse-quickening torque of the new dual-counterbalanced Milwaukee-Eight 107 and 114 engines. With high-performance dual-bending valve front suspension and an easily adjustable hidden rear mono-shock, the aggressively styled 2018 Softail models are faster, lighter, and better handling than any of their Big Twin cruiser predecessors.
"The new Softail models are the result of the most extensive research and development program in the company's history," said Paul James, manager of product portfolio, Harley-Davidson. "Thousands of hours of research and testing were put into the complete ground-up design of these new cruisers. We focused on taking the total rider experience to a higher level, where authenticity, heritage, and soul meet the modern edge of technology for a ride that must be felt to believe."
New Chassis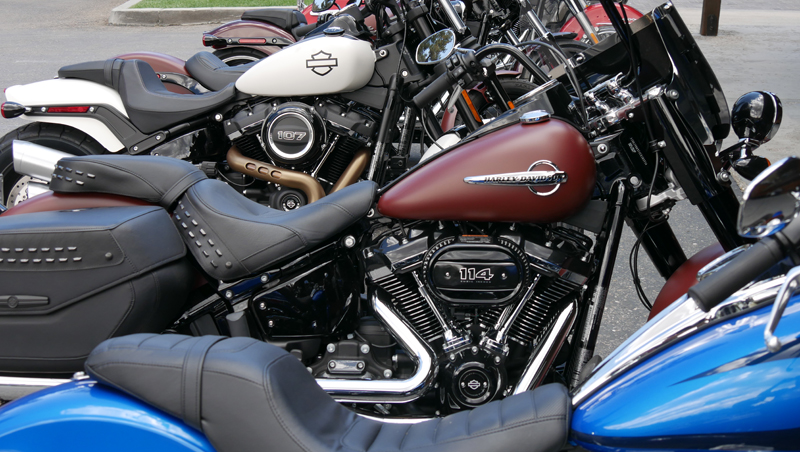 Benefits of the new chassis include increased lean angles, sharper turn-in response, quicker acceleration, nimble flick-ability, lighter weight, and easier side-stand liftoff than predecessor Softail and Dyna models. The steel foundation of the next generation of custom Harley-Davidson motorcycles has been forged.
Frame / Swingarm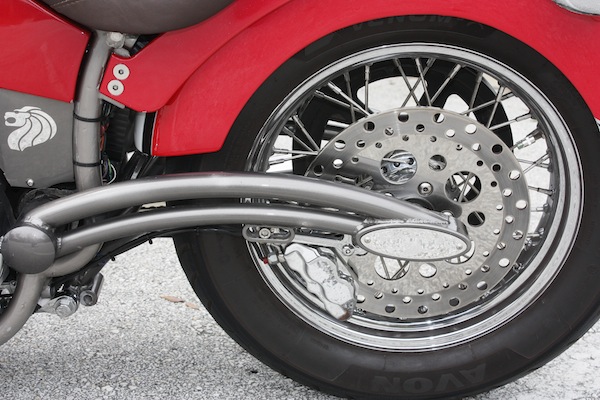 The frame design achieves reduced complexity with a 50 percent reduction in component parts and a 22 percent reduction in welds. There are two unique swingarms, one for narrow and one for wide rear tires. The wide chassis is 15 percent lighter (13 pounds) and the narrow chassis is 20 percent (18 pounds) lighter than the 2017 Softail frame. The swingarm transfers rear wheel movement to the under-seat mono-shock while maintaining the pure, classic lines of a hard tail frame.
High-Performance Suspension
All-new front and rear suspension components are calibrated to match the dynamics of the new chassis, wheels, and tires to enhance the comfort, control, and performance of the 2018 Softail motorcycles.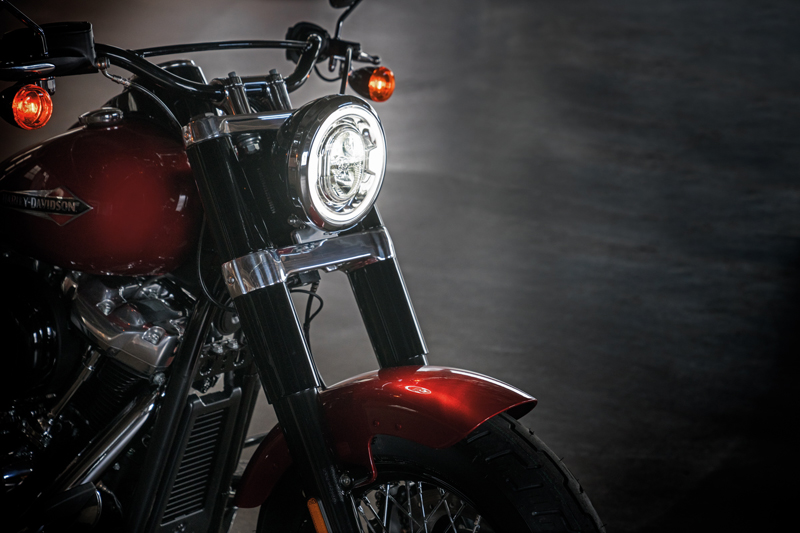 The new mono-shock rear suspension preserves the classic hard tail look while revamped geometry improves ride quality, traction and control. The new easily adjustable mono-shock enables a 240-pound range of payload capacity for increased passenger comfort and enhanced dynamic handling compared to 2017 Softail models.

Ride and Handling Agility
The all-new Softail models are up to 35 pounds lighter (varies by model) than 2017 models, delivering an improved power-to-weight ratio that provides quicker acceleration, better braking, and enhanced dynamic cornering capability combined with increased lean angles. Some models feature new tires specifically designed to work with the new Softail chassis and feature optimized constructions and improved compounds for a confident, long-wearing ride in all riding conditions.
New seat designs and materials provide an improved fit for a wider range of riders and greater comfort for cruising. Bar none, the 2018 Softail models are the best handling cruisers Harley-Davidson has ever produced.
New Powertrain
All 2018 Softail models get a new heartbeat from the most powerful engines ever offered in Harley-Davidson Big Twin cruisers, the new Milwaukee-Eight 107 and 114 V-Twins.
Iconic Look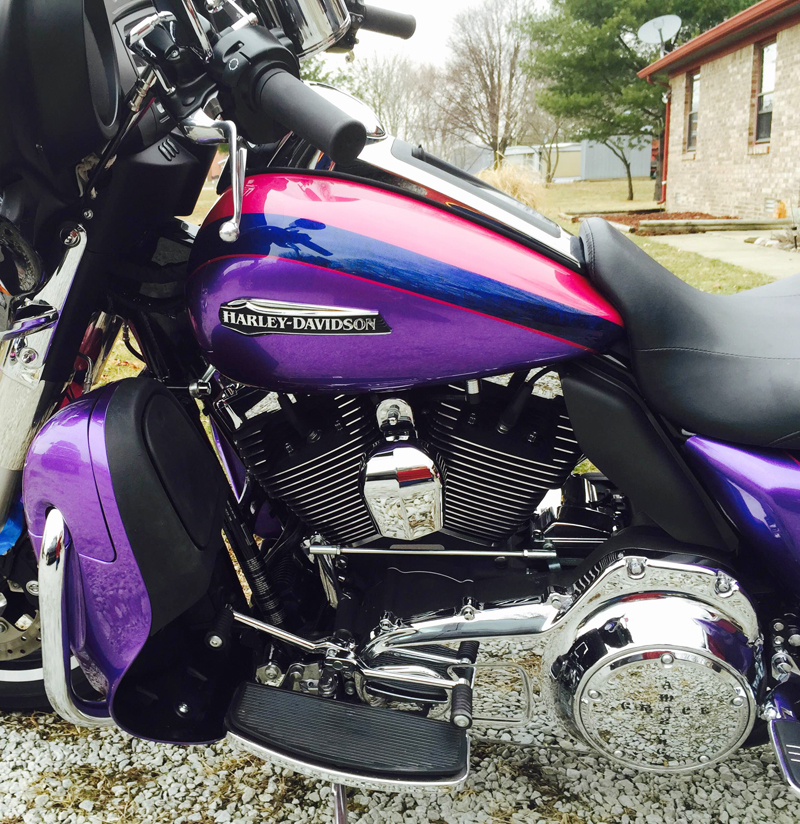 Smoother Running and Purer Sound
Milwaukee-Eight engines for Softail models feature a refined dual internally counter-balanced system that reduces engine vibration while maintaining the familiar Harley-Davidson feel. Harley-Davidson's trademark "potato-potato-potato" sound comes through strong with less intake and mechanical noise.
Two Engine Displacement Options
Milwaukee-Eight 107 Engine (107 ci; 1746cc) Standard on all models
• 100 mm bore and 4.375 inch stroke with 10.0:1 compression ratio
• 0-60 mph: 10 percent quicker acceleration than the High Output Twin Cam 103
• 60-80 mph/5th gear: 16 percent faster acceleration than the High Output Twin Cam 103
Milwaukee-Eight 114 Engine (114 ci; 1868cc) Optional
• Available on four models: Fat Bob 114, Fat Boy 114, Breakout 114, Heritage Classic 114
• 102 mm bore and 4.5 inch stroke with 10.5:1 compression ratio
• Ventilator intake with 114 graphics and badging
• Standard ABS
• 0-60 mph: 9 percent faster acceleration than the Milwaukee-Eight 107 engine
• 60-80 mph/5th gear: 13 percent faster acceleration than the Milwaukee-Eight 107 engine
Modern Styling and Design
Interpreting Harley-Davidson's history, authenticity, and styling DNA through a modern lens, the eight new Softail models feature all-new designs that strongly differentiate them from their predecessors and each other. From a new base of style, comfort, and performance, the next generation of factory custom cruisers are ready for riders to take even further with their own personalization.
"The authenticity of Harley-Davidson design comes by sweating the details from start to finish, 'hard to do and hard to copy.' Harley-Davidson motorcycles are not a commodity; they are handed down from generation to generation," said Brad Richards, vice president of styling and design, Harley-Davidson. "We look at every nut and bolt on the bike, all the finishes, and every small detail. The new Softail frame is like a piece of art, and the more you take off the bike, the more beautiful it becomes. Its design speaks to the teamwork that our styling and engineering processes demand."
Here are the new Softails and their key features. Photos feature Women Riders Now assistant editor Tricia Szulewski, who was invited to test ride the new Harley-Davidson Softails, and is the first full-time female motorcycle journalist to get in the saddle of these new motorcycles. This is just a sneak peak. Full review coming soon.
Fat Boy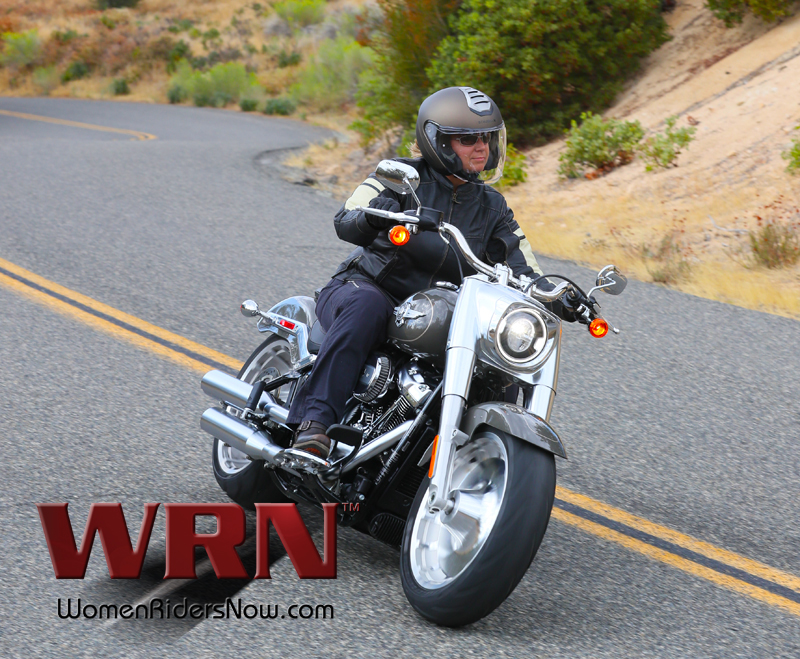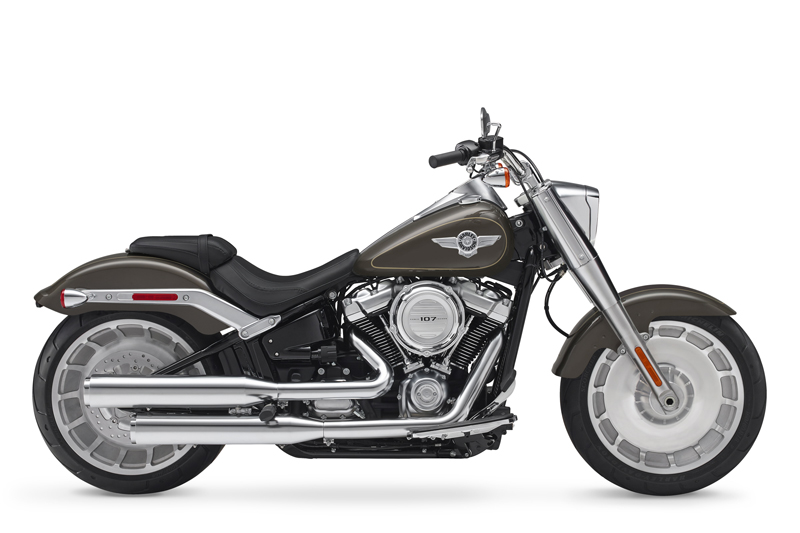 Heritage Classic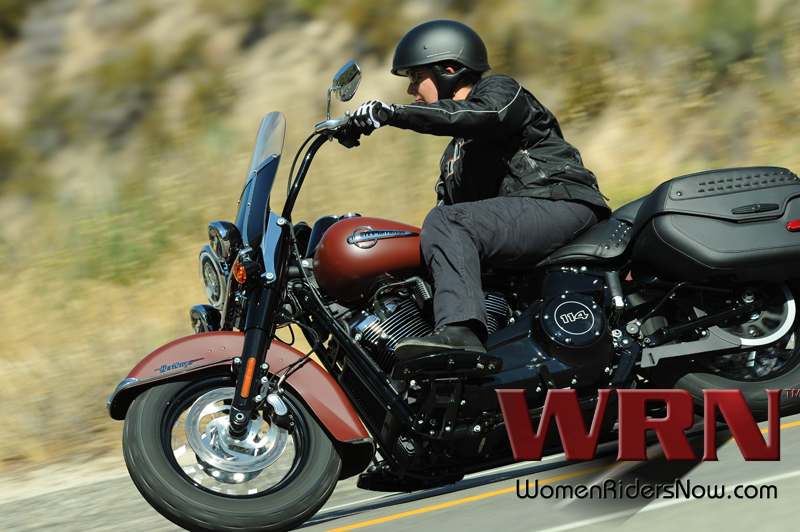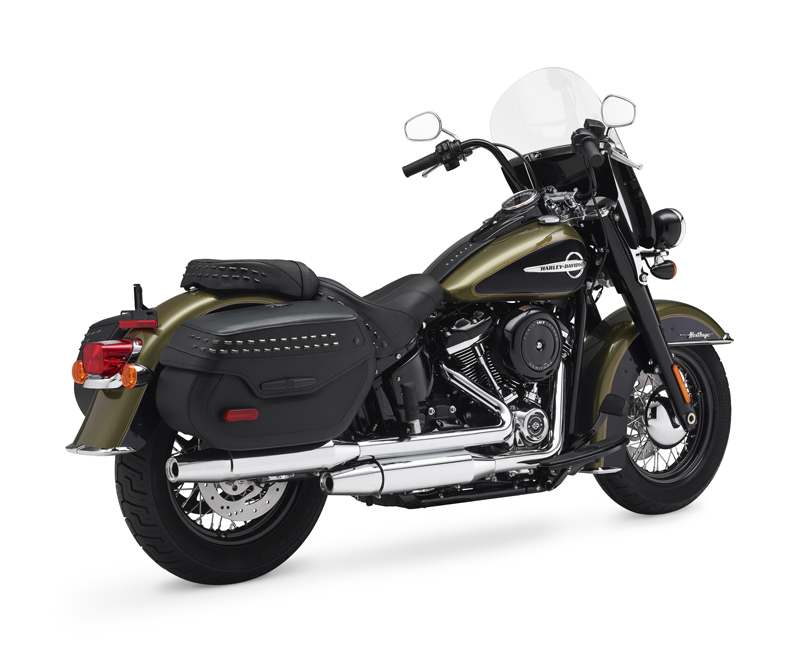 Low Rider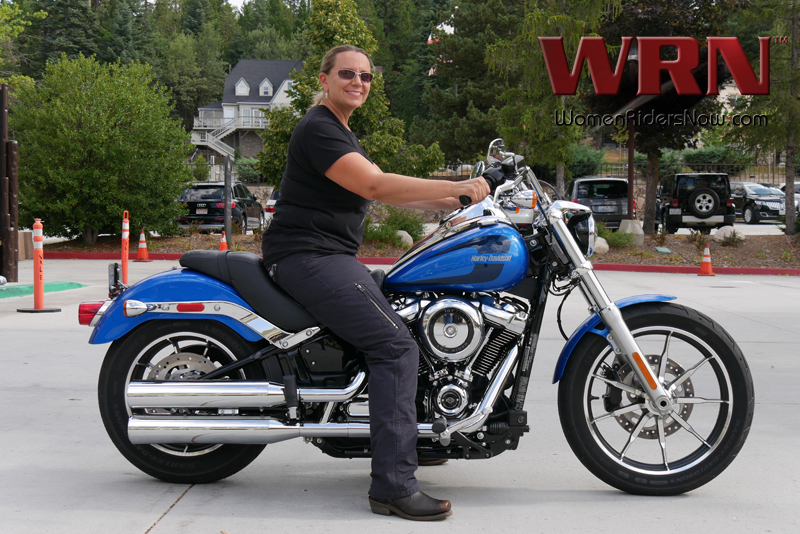 Softail Slim
Deluxe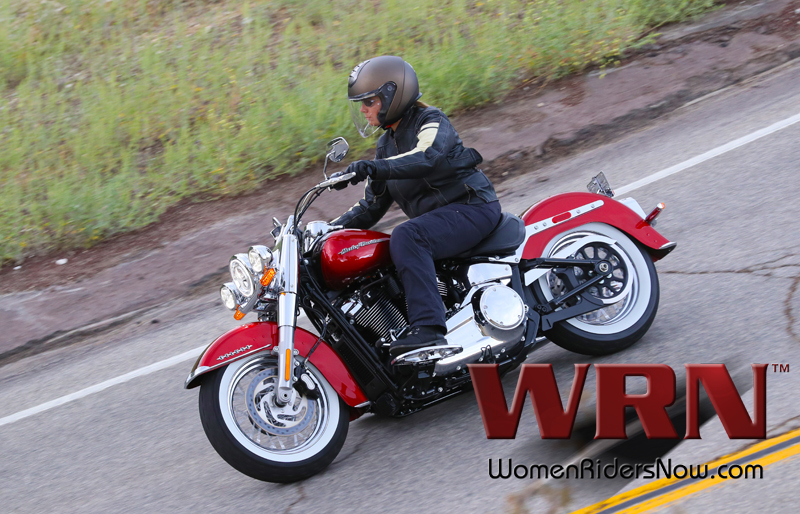 Breakout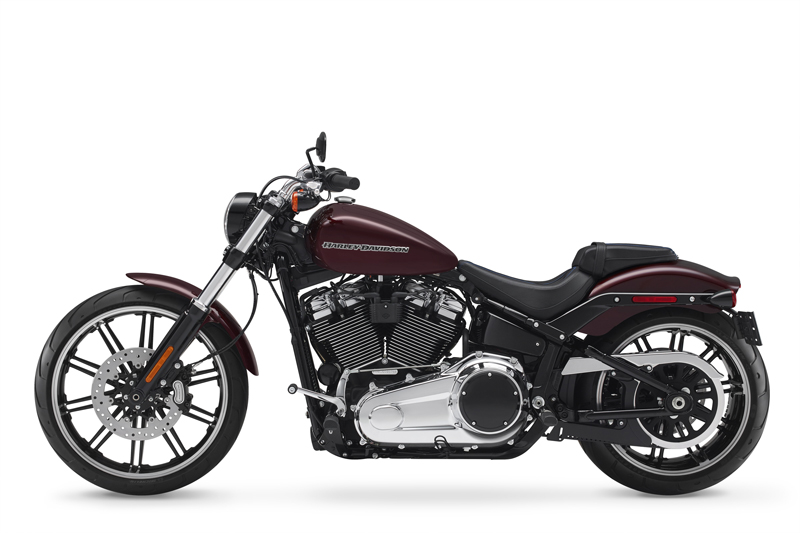 Fat Bob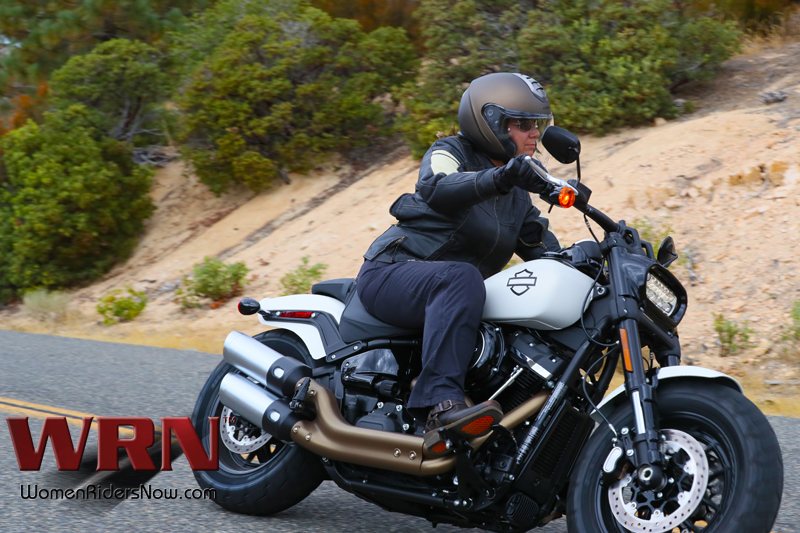 Street Bob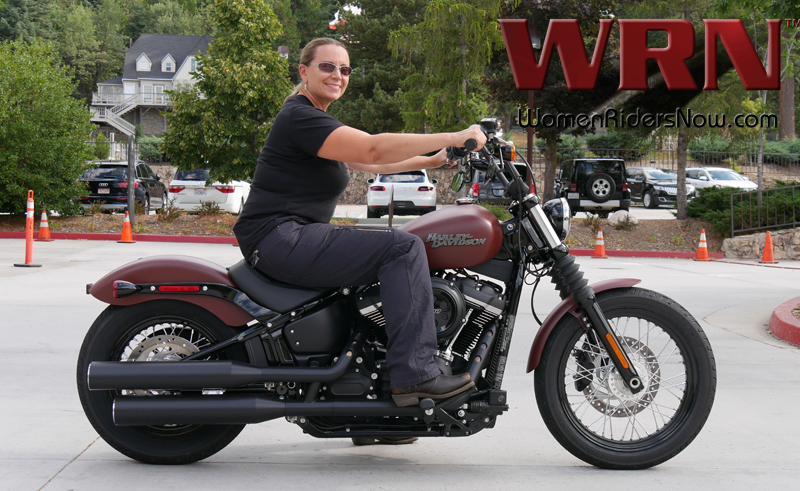 New technology featured on every Softail model:
• Unique Daymaker Signature LED Headlamps on all models
• Improved electrical system charging, more than doubled at idle speeds
• Easily adjustable rear shock pre-load settings (method varies by model)
• Under seat spanner wrench: Softail Slim, Street Bob, Low Rider
• External hand adjustment knob: Fat Bob, Fat Boy, Breakout
• Under seat socket adjustment: Deluxe, Heritage Classic
• Steering head mounted USB charge port
• New instrumentation
• Keyless ignition and security system standard
• New fuel tanks
Experience the ride and feeling that proves the new 2018 Harley-Davidson Softail motorcycles are Harley-Davidson's most powerful, agile and responsive line of Big Twin Cruisers ever by taking your own test ride at a dealership today.
Related Stories