Lisa Benjamin, a retired Air Force medic, is the proud new owner of 2018 Harley-Davidson Street Glide after she was named as the latest recipient of Mission: Thank You, a program that honors military service personnel.
Women Riders Now E-Newsletter
Stay up-to-date on all things motorcycle! Latest gear, bikes and products reviews. Travel ideas, great product giveaways, and more.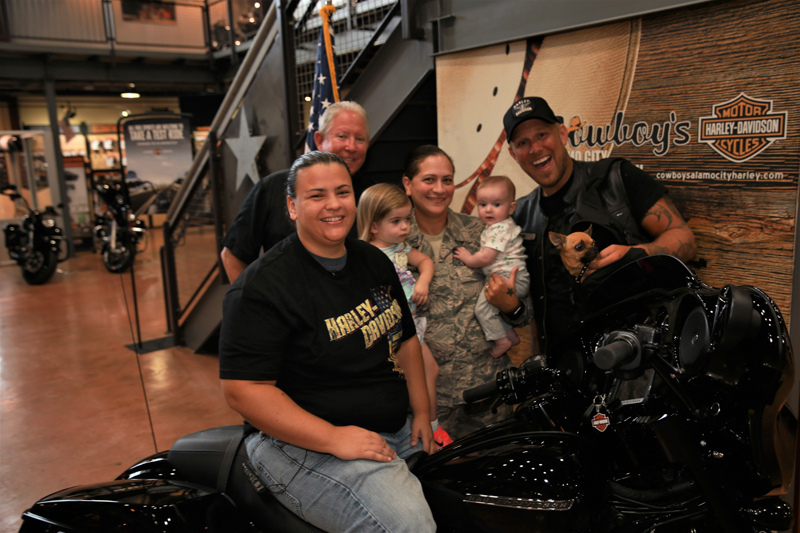 Mission: Thank You is a cross-country tour led by Adam Sandoval to celebrate the men and women who have dedicated their lives to protecting our freedom. Lisa is one of seven people being honored with a motorcycle.
Lisa enlisted after the 9/11 attacks and served as an Aeromedical Evacuation Medic in the Air Force. She was deployed to Iraq in 2003, but before she was even truly eligible to deploy she was sent as a replacement for an injured crew member where, after only six months of training, she stepped up and excelled. Serving more than eight years, she deployed to Iraq, Germany, and flew rescue missions when Hurricane Katrina hit New Orleans.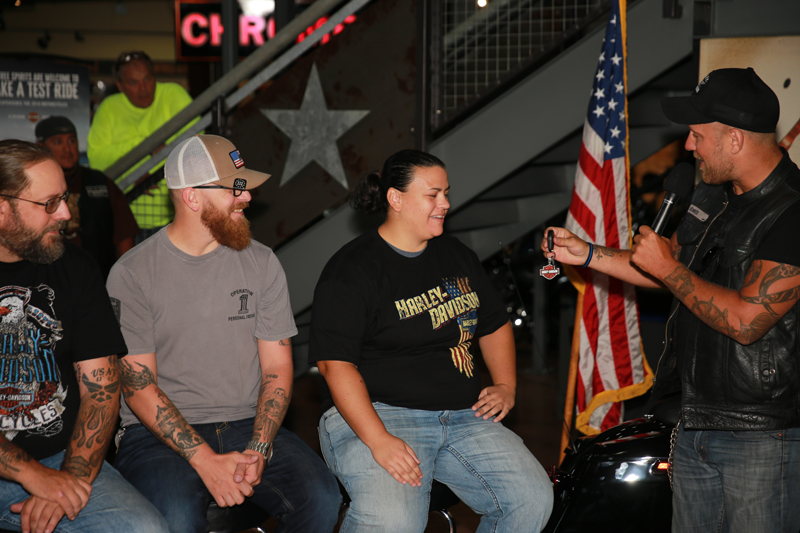 Every American can nominate a military member, past or present, who has dedicated his or her life to protecting America's freedom by submitting the person's story of sacrifice, strength and courage of service at MissionThankYou.com. A panel consisting of Adam Sandoval, Wounded Warrior Project representatives, and Harley-Davidson leadership will select other deserving military members to honored with new motorcycles.
Related Stories
All Lifestyle Stories on WRN
Genevieve Schmitt Inducted into Las Vegas Motorcycle Hall of Fame