I test ride a lot different style of motorcycles and review so many different kinds of riding gearthat sometimes I mix up the styles, like I did here when I tested the REV'IT Levante mesh, waterproof textile riding jacket. But who says you can't wear a touring motorcycle jacket on a cruiser or on a sportbike, as I am here on this Ducati 696?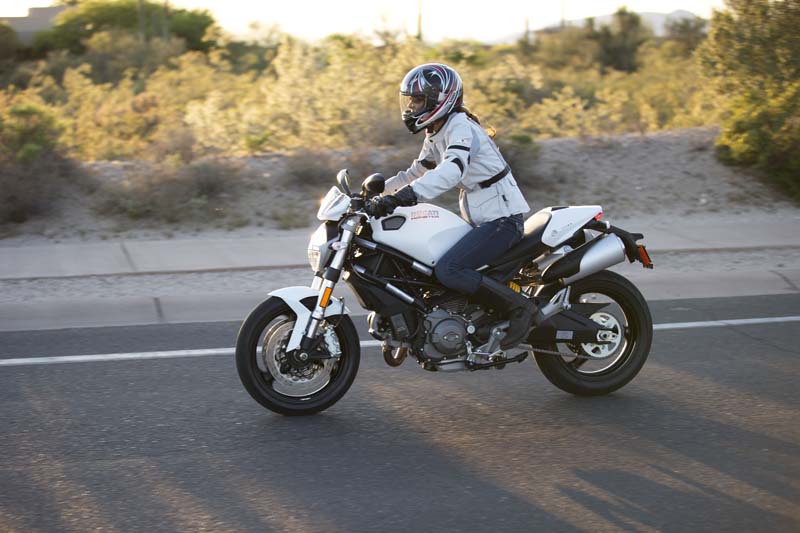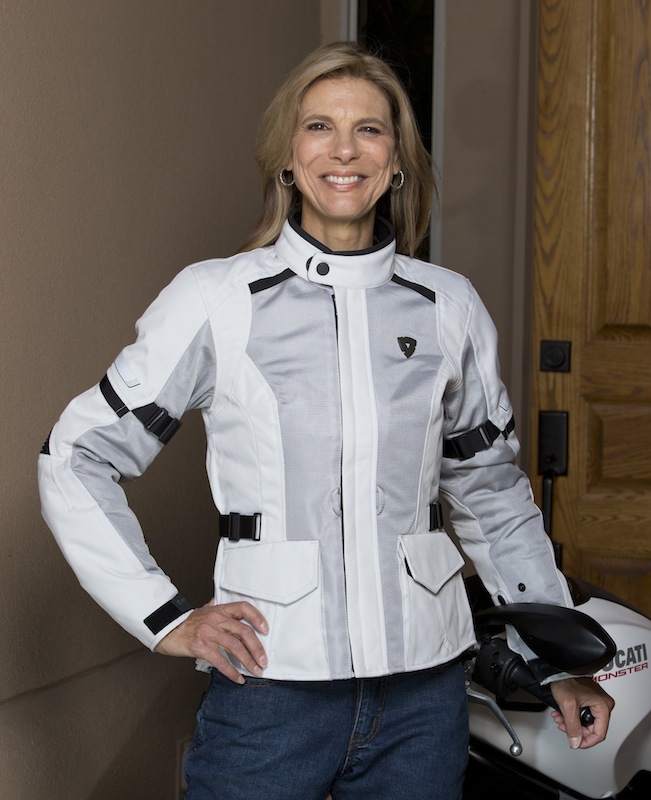 The shell of the Levante is part mesh, part textile so it's breathable and works as a summer mesh jacket when the liner's removed. With the full-sleeve slightly insulated liner inside the jacket, you now have a waterproof jacket that's also warm.
| | |
| --- | --- |
| The liner is thinly insulated and works as a standalone jacket, very comfortable and, I think, stylish for a liner. It's been treated with a Hydratex brand coating to make it waterproof. It has its own pockets as well. | The main zipper of the liner has waterproof seams and is hidden behind a waterproof flap to ensure no seepage. |
| | | |
| --- | --- | --- |
| All the pockets of the liner have turquoise blue tabs and zippers so they're easy to find; plus it provides a nice accent color to an all-black liner. | This zippered pocket on the liner is on the inside left side and presumably if you're reaching that far into the jacket you're not wearing your gloves because you'll have a hard time gripping the tiny blue zipper tab with gloved fingers. | With the liner removed, a blue tab opens the hook-and-loop fastened pocket. The insider of the main jacket is this silky mesh. |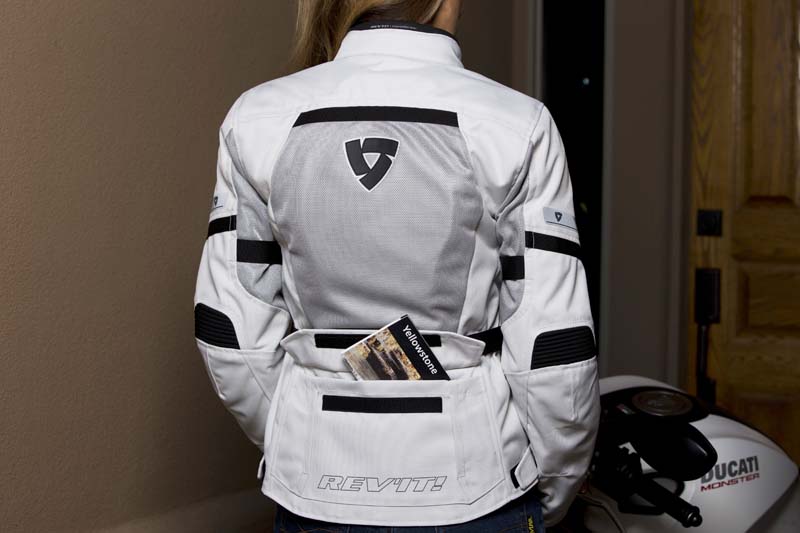 | | |
| --- | --- |
| A unique feature of the Levante jacket is this flexible snap collar that let's you adjust where you want the snap depending on the size of your neck and how much air flow you want. | Two places on the sleeve, adjustable snaps on the lower arm and a adjustable strap on the upper arm, allow you to cinch the sleeve tighter (or loser) depending on your comfort level, and to hold the armor securely in place. |
Where some lower priced jackets come up short, the Levante shines making it worth its $300 price tag. There are lots of roomy pockets with secure closers, soft no-scratch fabric or tags on the neck area, large reflective panels for night riding and an ultra thin laminated closer tab at the wrist that allows the wearer to tuck the sleeve under the cuff of a glove smoothly.
I wore the jacket in a light rain shower and stayed dry. I've not worn it in a downpour where I'm riding for hours; I'll update this article on how the jacket performs when that happens. Because this is mesh, I don't recommend wearing this in colder weather; it's a summer jacket that is able to take you into cooler nights.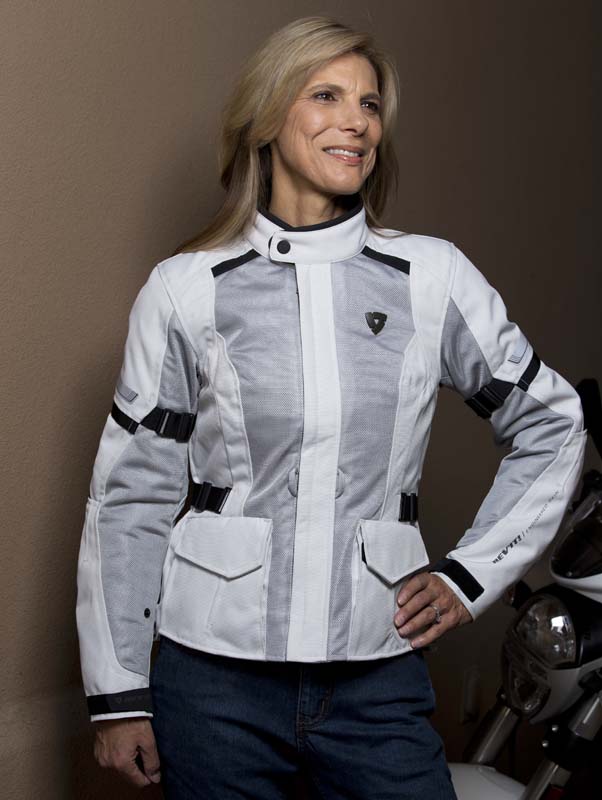 While I know this jacket doesn't match my brown Harley-Davidson Street Glide, I love it so much that I plan to wear it when I'm touring all summer because after all, this is a touring jacket. To learn more and to find a dealer near you visit Revitusa.com/en.
Related Articles
Review: Joe Rocket Cleo 2.0 Mesh Jacket
Review: Cool Weather Waterproof Riding Gloves
Review: Three-Season Textile Jacket Review from Fly Racing
All Textile Jacket Reviews