Want to share your motorcycle or product review? Click here to find out how.
Editors Note: It is the editorial policy of Women Riders Now (WRN) that the female contributors of WRN only review womens riding gear. However, occasionally we make exceptions, as with this review. Weve found that the current selection of available riding boots specifically made for women doesnt always meet all the needs of women, from sizing to style and features. So, it is with that thought in mind we are posting this review of a mens riding boot by a female reader of WRN.
Ive been wearing motorcycle boots made specifically for women for a number of years and found they fit great, but lacked in the protective elements that are easily found in mens boots, in my opinion. I decided to make my next boot purchase based on functionality, not gender.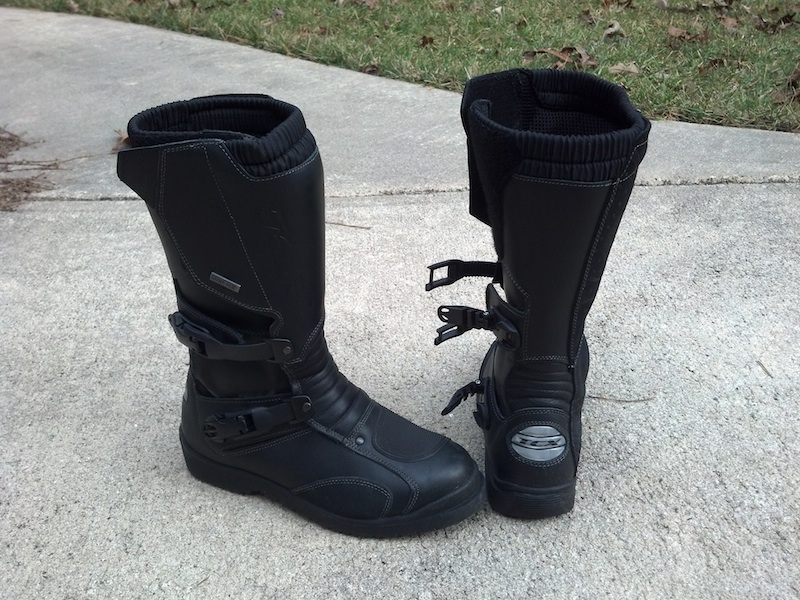 When traveling by motorcycle, there are really only two options if you can't be bothered by wet feet: truly waterproof boots or pulling over on the side of the road to put on those rubber boot covers. After too many promises of "waterproof" boots over the years, the first item on my boot requirement list was Gore-Tex. In addition, I was looking for serious shin and ankle protection. There were a few options in women's boots with Gore-Tex, however, finding a pair with Gore-Tex AND the protection I wanted proved impossible. For women's boots, the ones with serious protection were racing style boots that didn't really suit my riding style, nor did they have Gore-Tex. So off I went to look at men's boots.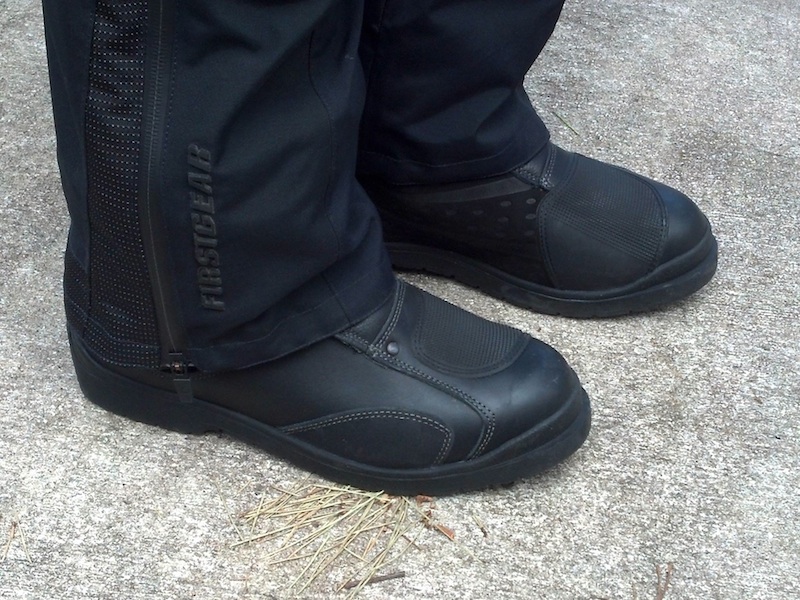 I wasn't necessarily looking for an adventure-style boot, although I do enjoy my adventure touring BMW GS, and its ability to go from long distance highway miles to gravel forest roads. It was the extra features, outside of my requirements that sold me on the TCX Infinity GTX boot. Full leather uppers and the Gore-Tex membrane make the boot both waterproof and breathable. The protection includes polyurethane shin and ankle reinforcement on both the inside and outside of the ankle. Plus there are suede inner heat guards and shift pads on both boots, along with reflective patches on the heels to add visibility.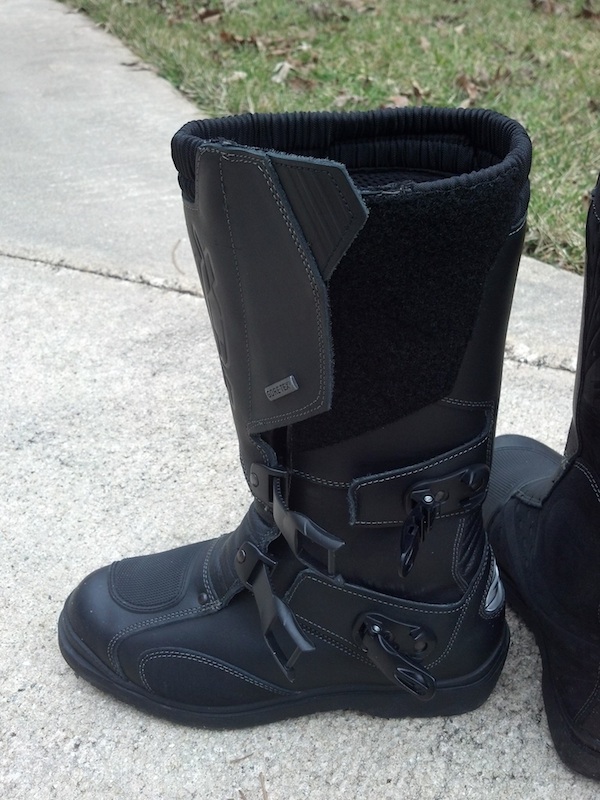 The one thing Ive noticed is that since the Infinity GTX snugs up tight on my ankle, it provides less play for my foot when reaching for the ground. I am 5 feet 7 inches tall, and I ride a standard height BMW 1200 GS with a GS Adventure seat, so I am challenged to tip-toe both feet at the same time. I believe my previous boots gave just a bit more leeway to point my toes. I am, however, adjusting quite well to the reach, in exchange for additional support and protection for my feet and ankles.
| | |
| --- | --- |
| Perfectly suited for my type of riding. These boots provide the coverage, comfort and adaptability I need on the road. | It feels great to discover that the TCX Infinity GTX boots meet all of my requirements and have extra bells and whistles that make them stand above the crowd. |
I have about 500 miles on the boots so far, and have not yet tested the waterproof-ness, but I believe that the Gore-Tex will deliver as promised. I expect that they will also continue to break in and become even more comfortable in time. I highly recommend the TCX Infinity GTX boots, for both men and women.
The TCX Infinity GTX boots come in US mens sizes 5 – 13 and sell for $379.99.
Want to share your motorcycle or product review? Click here to find out how.
Related Articles
Review: TCX Lady Aura Boots
Review: Forma Simo Boots