Its that time of year…wedding season! Brides and grooms everywhere are in the thick of planning their upcoming nuptials. Whether youre planning it yourself or working with a wedding planner, everyone is looking for that special something to make their wedding not only notable, but memorable. For biker brides and grooms seeking a personalized touch that incorporates their love of motorcycle riding—look no further than these custom wedding cake toppers.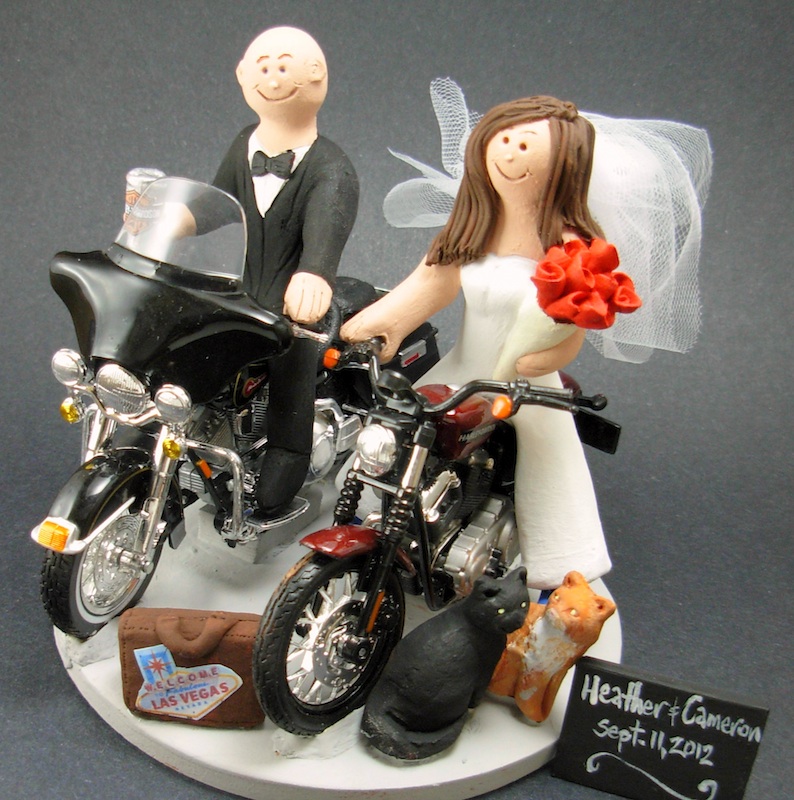 Sculptor Hunter Vaughn has been hand crafting these creative motorcycle wedding cake toppers for more than 30 years. Each topper is a permanent miniature piece of art. The sculptures are made from clay and kiln fired to 2000 degrees. This firing process ensures that the piece can withstand the test of time, making it a true collectable art piece.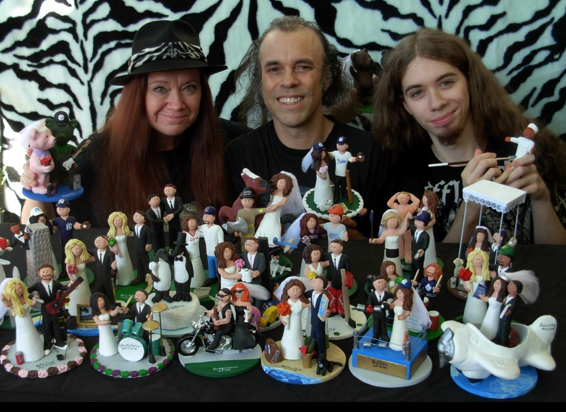 Vaughn, along with his wife and son, use photos and and special information about the bride and groom (occupation, hobby, sports, favorite food) to make each topper as unique as the couple. Together, this family crafts the ultimate wedding keepsake. And they arent just for weddings! Pieces can be created for whatever event is being celebrated: birthday, retirement, graduations and the list goes on.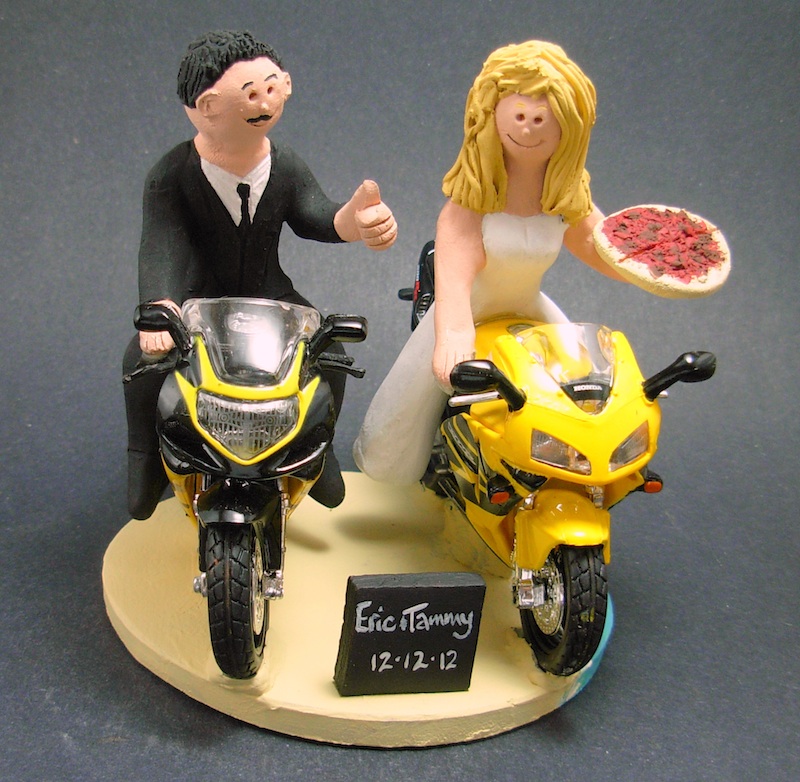 | | |
| --- | --- |
| Any kind of motorcycle can be created. Here the couples dog and cat join them! | Randy and Wandas custom wedding cake topper is very personalized using a beach theme, a family photo and a suitcase with their honeymoon destination. |
These custom motorcycle wedding cake toppers can be the hit of the wedding! They can be as creative as you can imagine. The cost of the piece can vary on the size and complexity of the subject matter, but the average price is around $250. The simple online order form makes sharing information and images of the bride and groom a snap! To view cake toppers or place an order visit MagicMud.com.

Related Articles
Pioneers: Honeymooning by Motorcycle in 1934
Couples, Families and Motorcycling
Lifestyle Products