Wed love to hear your story! Find out how.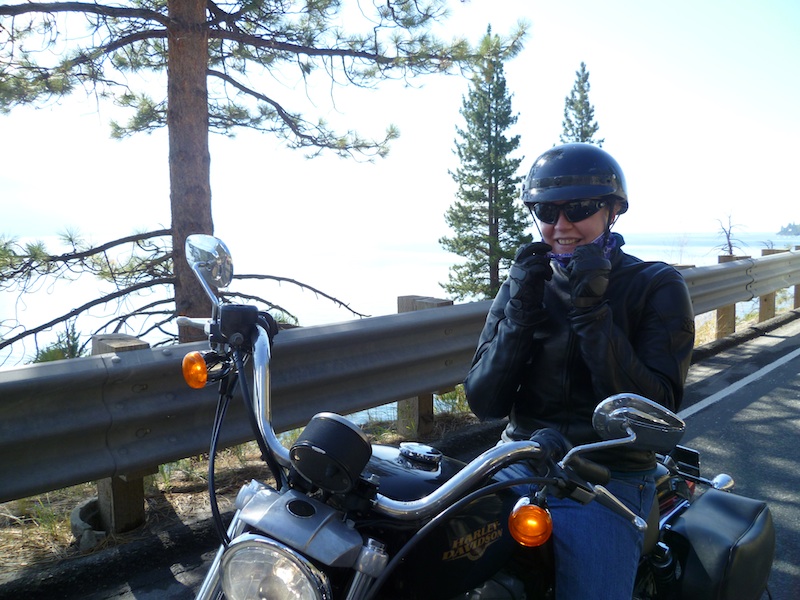 Ten years ago I was left some money by my grandmother. I knew exactly how I was going to spend it—on a motorcycle license and a motorcycle. It sounds wrong, but the fact that my plan would have made my grandmother furious just added to the rebellious fun I was about to experience!
My love of motorcycles had started long before, probably as far back as the 70s, when I'd ride my tricycle around the neighborhood pretending I was Erik Estrada from "CHiPs." However, my first real experience with motorcycles was in my teens, on the back of a friend's boyfriend's Harley-Davidson Fat Boy.Going 140 mph down a busy motorway should have put me off, but it gave me a taste for more (but not necessarily at that speed).
Following my gift from Gran, it didn't take me long to persuade my husband to join me on the motorcycle training course. Thankfully, we both passed the same day, despite me dropping the BMW F 650 CS ten minutes before the test!
I started off with a Harley-Davidson Sportster; then went on to ride a Triumph Bonneville, a Suzuki V-Strom and a Harley-Davidson Nightster. I recently bought myself a gorgeous black Harley-Davidson Fat Boy Lo, something that would have impressed my 17-year-old self. The first time I rode the Fat Boy, it literally made me laugh out loud with joy! I love seeing people's expressions when I tell them I ride a bike with a 1700cc engine. Going from a smaller sized bike to the Fat Boy was a bit worrisome for me, but my worries were unfounded as it is easy to ride and as comfortable as a Lay-Z-Boy. I wish I'd done it years ago.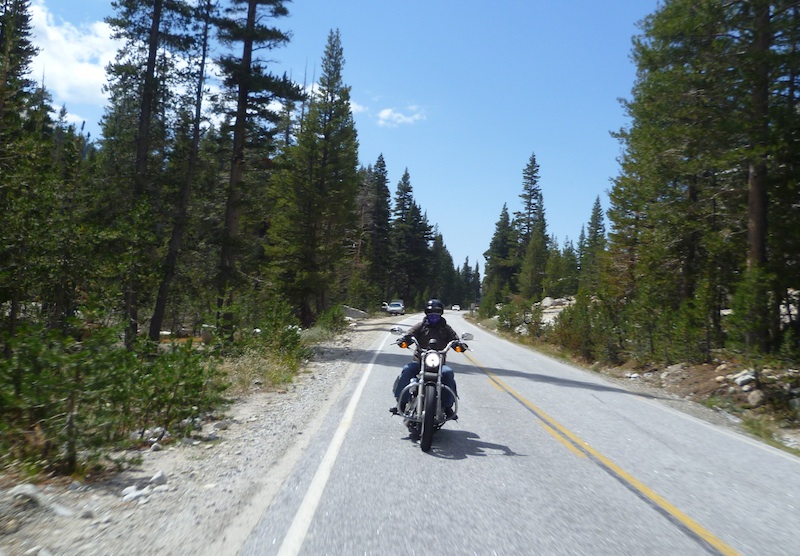 Friends and family ask if I worry about falling off, and I tell them it's not in my plan. I haven't always been a confident rider, but you have to believe in yourself and not let the bad riding days cloud your vision of yourself as a rider. You also have to practice, a lot. The rewards are definitely worth it.
My husband and I have now enjoyed a decade of fantastic riding, making wonderful friends along the way. Seeing the world on two wheels is always an adventure. We've toured the UK, France, California and New Zealand. We are planning to ride across Australia and possibly the Himalayas at some point.
The best thing about motorcycle riding is that the adventure starts as soon as you leave the house. I ride because it's empowering, invigorating and its a great place to reflect, but most of all because it's a whole heap of fun. I'm looking forward to accumulating a large number of fantastic memories that keep me smiling in my old age. Not from riding on the back of a motorcycle, but from doing it myself!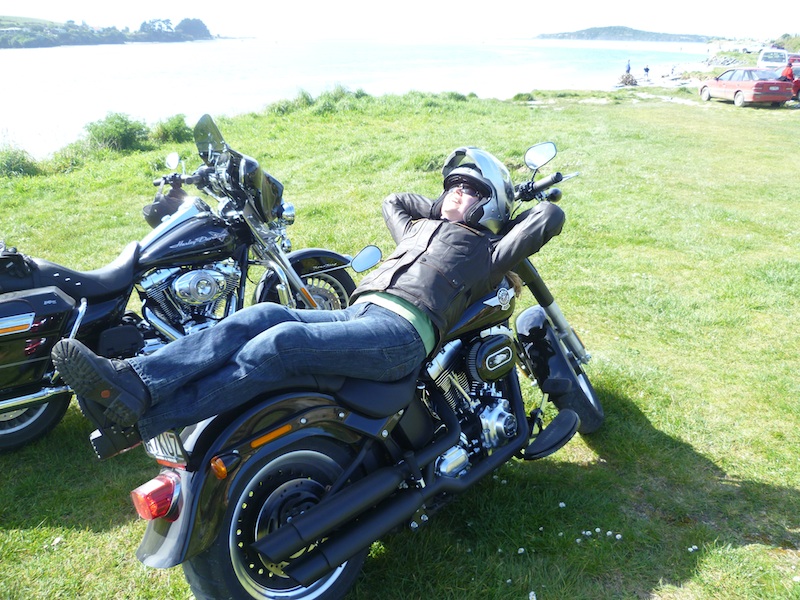 Wed love to hear your story! Find out how.
Related Articles
Reader Story: How One Woman Inspired Another To Ride
Reader Story: My Motorcycle Trip of a Lifetime
All WRN Reader Stories