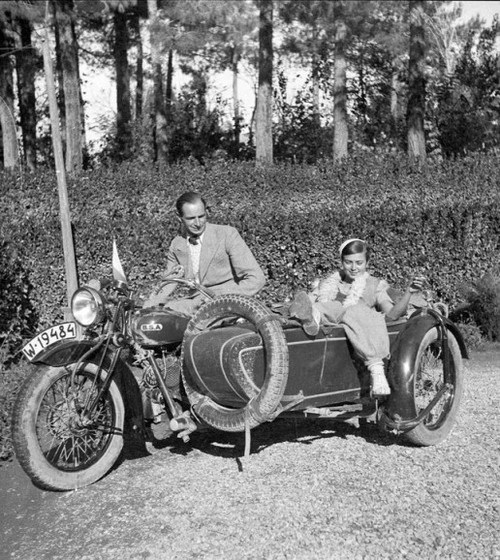 After their marriage in 1934, Stanislaw and Halina Bujakowski decided that for their honeymoon, they would fulfill a lifelong dream and travel by motorcycle from their home in Druskininkai, Poland, to Shanghai, China. They already owned a Birmingham Small Arma (BSA) motorcycle that was equipped with a sidecar, so all they needed to do was to pack and go. Their route took them through Europe, Turkey, Syria, Iraq, Persia, India, Burma, Indo-China and finally China.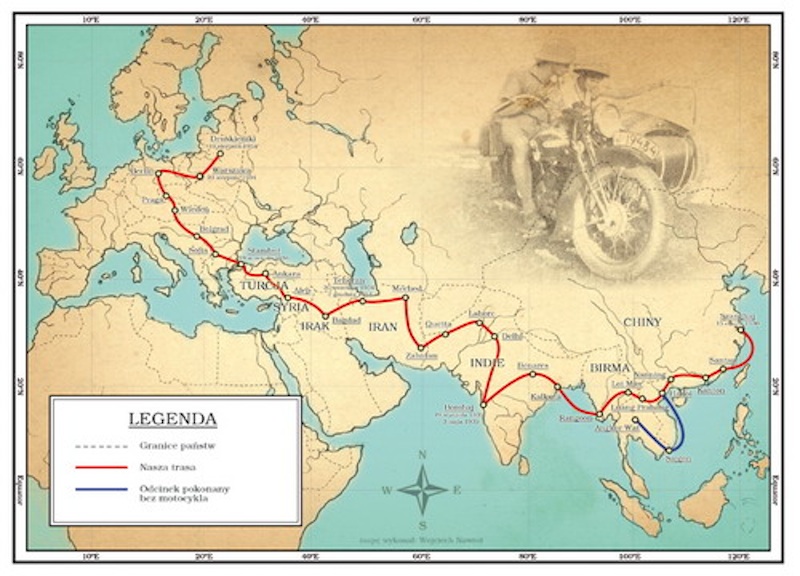 Throughout the trip, Halina kept a journal as well as sending travel logs back to the Vilnius Courier (newspaper) in Poland. In total, it took the couple one year and seven months to complete this epic journey. Along the way they faced numerous hardships.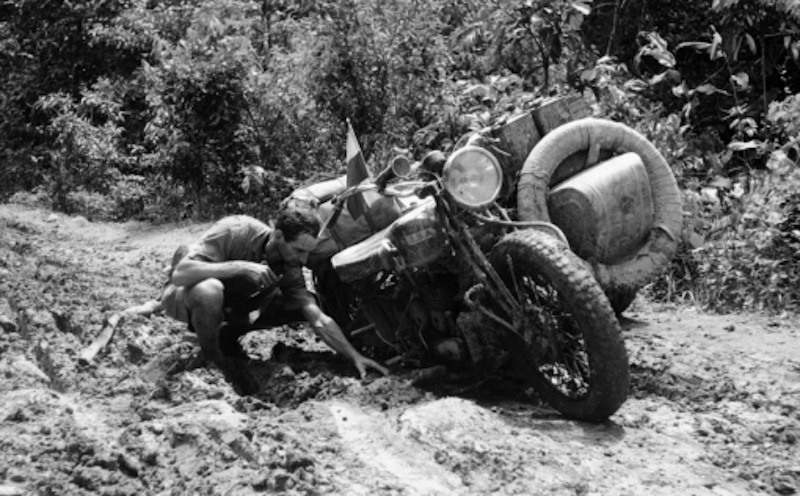 Starting out in Europe, the beginning of their journey was easy-going, but when they reached Asia they found out that they were ill prepared and ill equipped for what awaited them. Their motorcycle was rated at 10 horsepower, which they found to be sorely lacking when they started across the desert and even more so when they reached the jungles.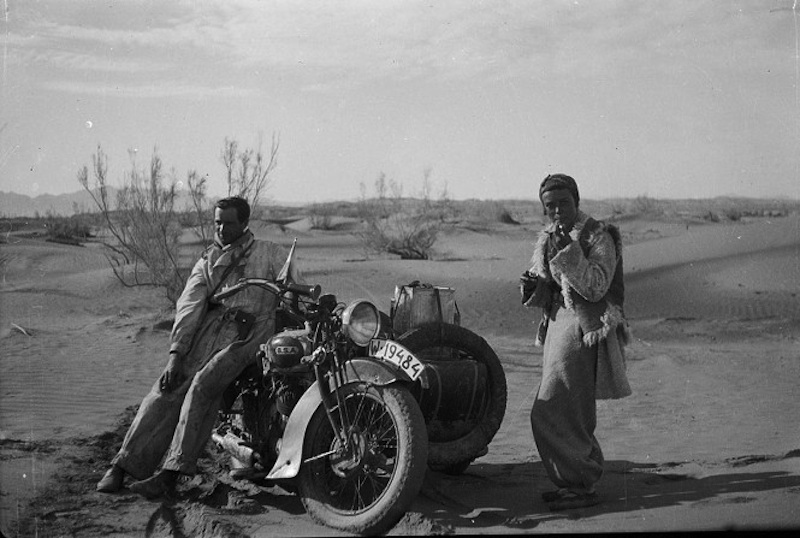 Spending many hours pushing the motorcycle out of deep sand and mud holes, they thought they had reached their limit until they encountered the daunting river crossings. Several times the sidecar and motorcycle were partially disassembled so they could be carried across the rivers piece-by-piece.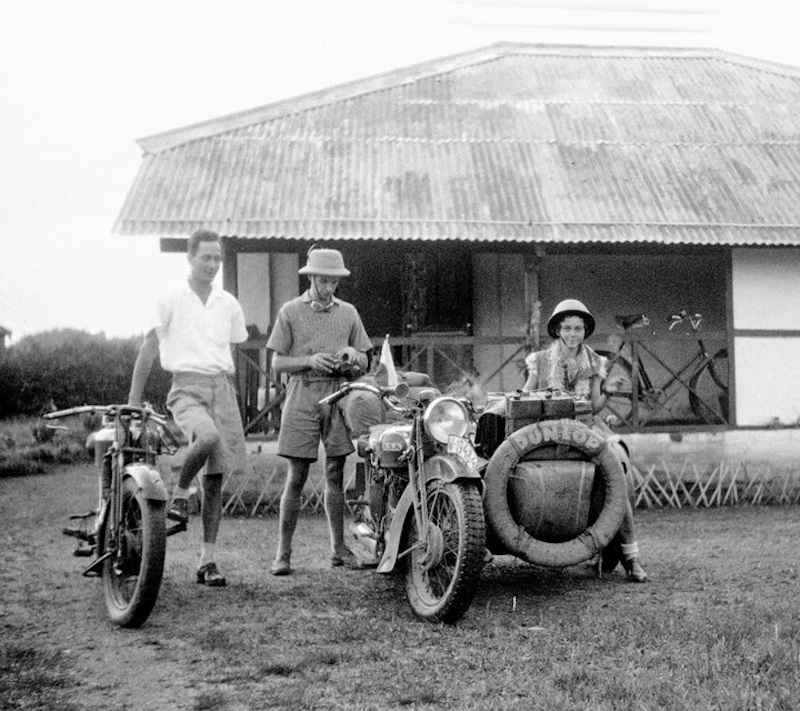 Spare parts were impossible to find once they got into the wilds of Asia, which meant waiting weeks, even months, for parts to arrive from Europe. At one point, Stanislaw and Halina waited six months in the jungle for a part to arrive.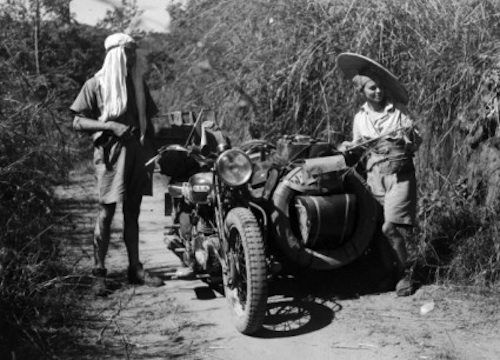 They always made good use of their time; somehow they managed to adopt a pet bear during the wait. The couple's health suffered just as much as the motorcycle, with issues ranging from mild starvation and malnutrition to malaria and other serious diseases. But, they never gave up their dream of reaching Shanghai. After almost two years on the road they finally made it to their destination.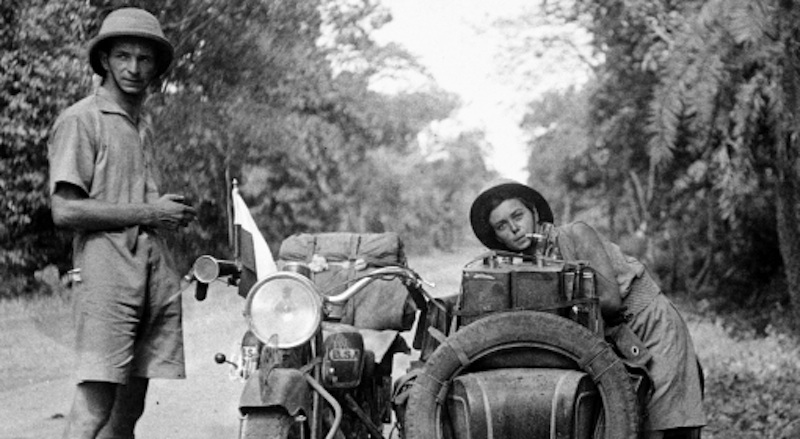 Upon returning home, Halina planned to compile all her journals and photos into a book about their epic journey. Unfortunately, the start of World War II put a halt to those plans and she never had the chance to complete the book. Seventy years later, long after both Halina and Stanislaw had passed away, their family members found an old suitcase in the attic of Halina and Stanislaws home. It was filled with all the photos and writings from the trip. The family began putting together the book that Halina had always wanted to write. Written in Polish, the title translates to "The Boy, The Bike and I." The book is currently only available in Polish in ebook and audiobook forms.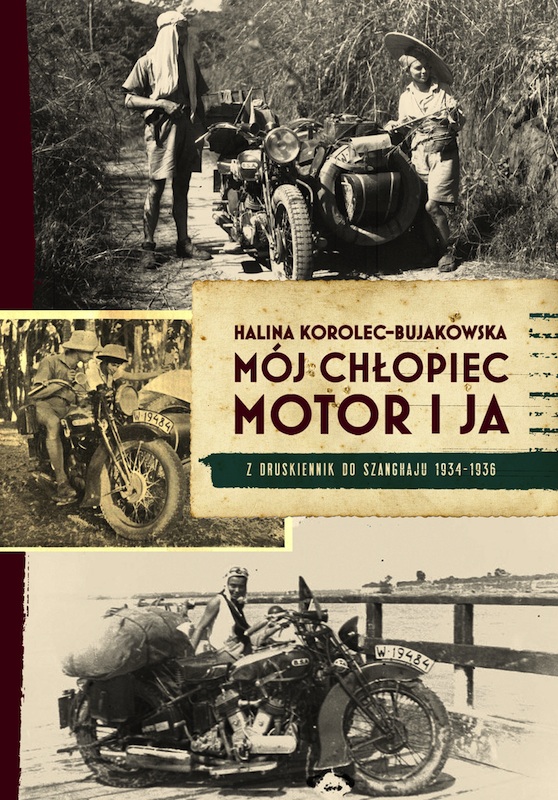 About the Author
Panhead Jim is a freelance writer and vintage motorcycle enthusiast. He purchased his first vintage Harley-Davidson, a 1964 Duo-Glide, in 2010 and has been riding and writing about it ever since. He maintains his own website, Riding Vintage, which features an extensive collection of self-written articles on the subject of antique motorcycles. Panhead Jim has also written articles for various print magazines including American Iron, Road Bike (now Motorcycle) and Kustom Magazine. His newest project is the restoration of a 1933 Harley-Davidson VL, which he plans to ride cross country in the fall of 2014.
Related Articles

Couples, Families and Motorcycling
Della Crewe: Her Snowy Motorcycle Adventure of 1915
Motorcycling Pioneer Profiles
Touring and Adventure Stories
Review: 2007 Triumph Bonneville with Jawa Sidecar