A women's riding jacket saturated in a "My Little Pony" color scheme may appeal to some women riders, but that bright pink or baby blue is just as likely to elicit eye rolls from others. That duality is what provoked Icon to tactfully revamp its jackets, replacing what many think of as "girly" colors with what the company refers to as "power" colors. After all, that's what women riders are—empowered!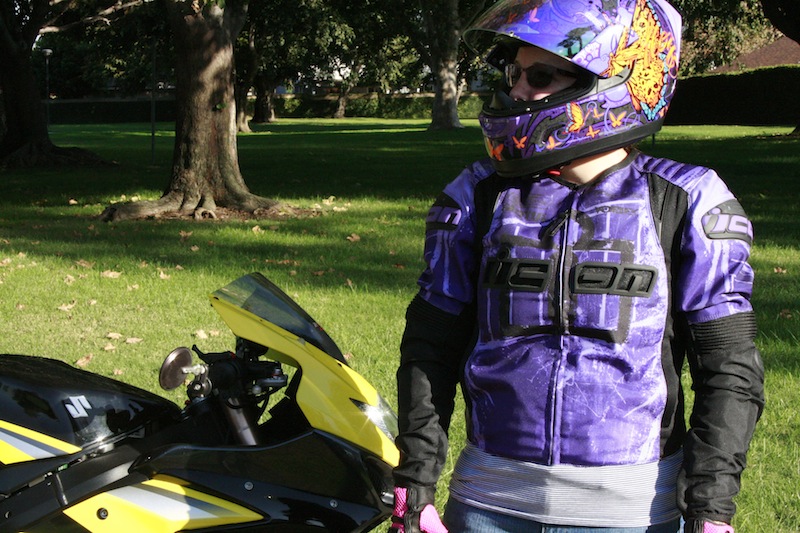 When Icon came out with this Overlord Type 1 jacket in a deep purple (among other colors), I had to have it. I love purple because it's anything but understated. Purple is vibrant and tenacious, and when paired with Icon's urban and streetwise designs, I knew it would turn a few heads.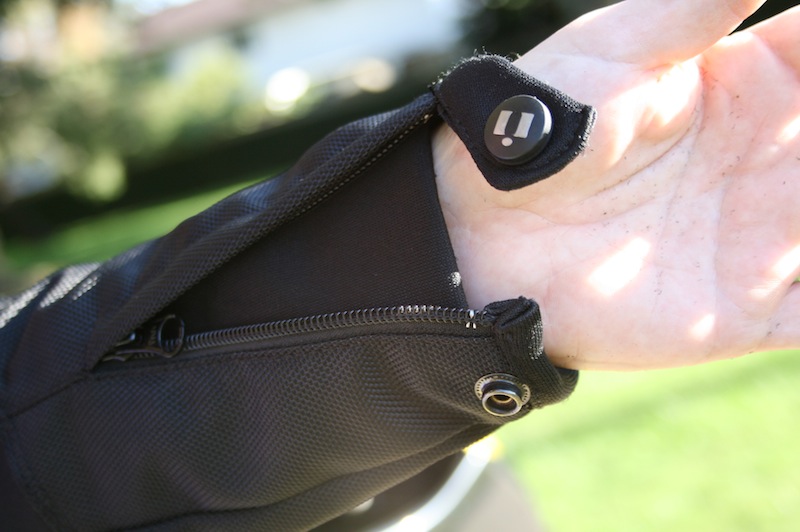 This jacket's multitude of brownie points don't come from first impressions alone. With a lightweight yet rugged design, the Overlord jacket actually fits the way it's supposed to—snug in the arms, shoulders, and back but not too restrictive in the chest or upper arms. A flap is stitched into the lower back for better protection, making me confident my back would be safeguarded in the event of an accident.
| | |
| --- | --- |
| Beefy external elbow protectors provide an extra layer of protection. | The jacket's back plate is injection-molded and gives the jacket an edgy appearance, similar to that of a leather suit. |
The outer surface of the jacket is composed of Fighter mesh panels (Fighter is the name Icons given to its breathable fabric). The panels may look like solid textile, but in fact they're breathable, a welcome feature in Southern California's dry and hot summer weather. Though the mesh performed well enough,in really hot weatherthis jacket probably wouldnt be as refreshing as a traditional mesh jacket or one with vents that open to the inner liner. However, I'll trade that comfort for the knowledge that my skin is covered and protected. In addition to the armor providing protection inside, the Overlord jacket has injection-molded back, elbow and shoulder plates on the outside that provide an extra layer of protection and give the jacket that edgy look. So in terms of its warmth factor, Id put the Overlord between a full mesh jacket and a full textile jacket—great to wear when a mesh is just too lightweight.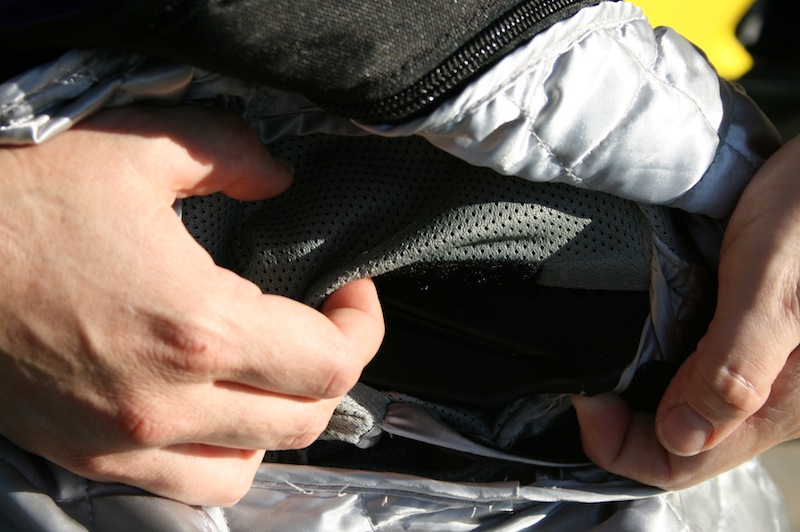 Inside the jacket, a removable, dual-density foam back protector guards the spine, while the CE-approved Field Armor (the brand name for Icons armor) shoulder and elbow impact protectors can be easily taken out for cleaning. The inner vest liner—not a full-sleeved liner—does a good job of blocking the wind that flows through the mesh panels but doesnt keep out the cold when temperatures start to drop.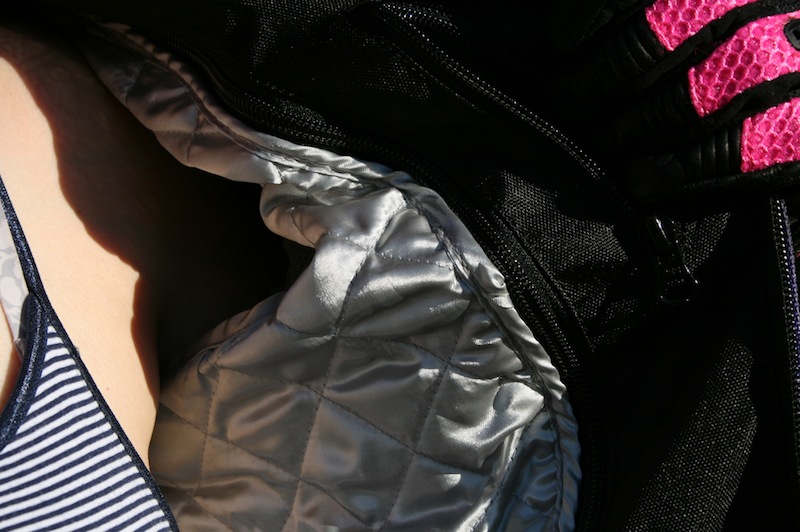 One thing to note with the Overload is that, unlike many textile jackets that stop at the hips or below, this is clearly a waist-length jacket, stopping just above the hips. This is fine when carrying a backpack, but without one, the jacket did tend to ride up my back. The fabric extends slightly lower in the back than in the front, but my lower back was still exposed when I leaned into the handlebars. For me, this jacket would ideally have another inch or two of fabric at its base to allow the rider to feel completely covered. For some riders, however, this "shorty" style might be OK. Its certainly sexy enough off the bike.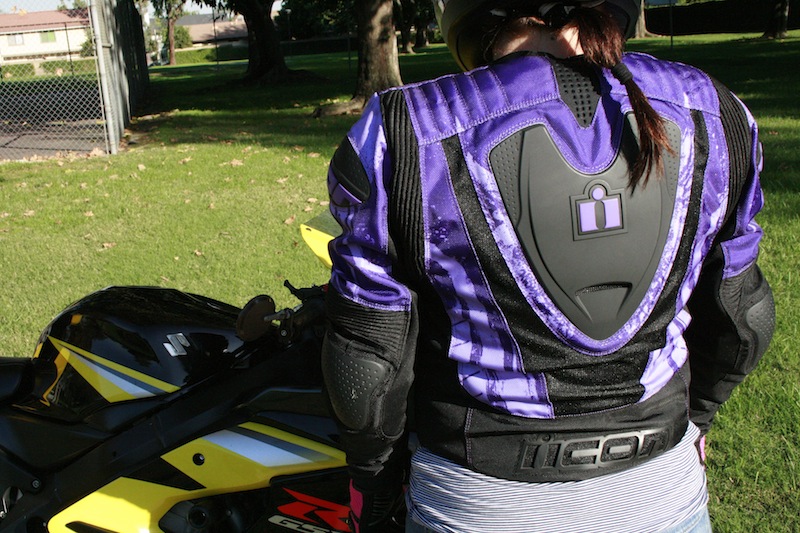 The Icon Overlord Type 1 jacket is available in black, pink or purple for a reasonable price of $215. Learn more at RideIcon.com.
Learn more about Rachel Maltbie on the WRN Contributors page.
Related Articles