Gloves and glasses. You can wear mens sizes, but why when Harley-Davidson offers styles and sizes just for women. Here are two of their latest offerings we tested.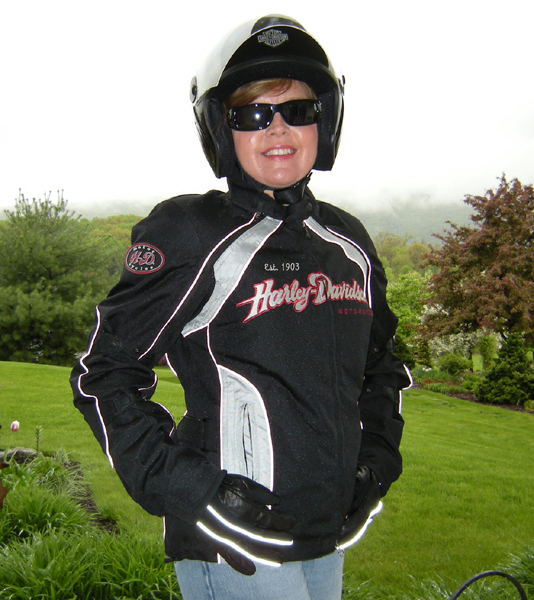 Destination Full-Finger Gloves
Becoming drenched when riding through downpours is bad enough, but taking off your gloves to find your hands semi-permanently imprinted with black dye that wont wash off adds insult to injury. Consider your black, wet paws a thing of the past with Harley-Davidson Motorclothes womens Destination Full-Finger Gloves.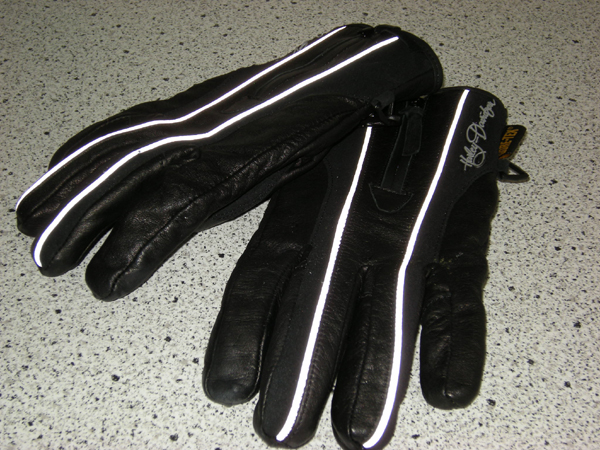 I wore them in really hard downpours only to have my hands slide out of them nice and dry and not looking like prunes. The lining doesnt bunch up and slide out with my fingers either (as many waterproof gloves do), and my skin retained its normal flesh tone instead of various hues of black dye.
These comfortable wrist-length gloves have pre-curved fingers, amara cloth panels (a durable suede-like material) on the fingers and palms for grip, a zippered closure down the outside of the hand, and reflective strips for better visibility during cold, dark riding days. They also make nice windproof cool weather-riding gloves.
Destination Full-Finger womens gloves come in sizes extra-small to extra-large and retail for $75.
Cycle Diva Performance Eyewear
If youd like to add a little bling to your motorcycle ride, the Cycle Diva glasses could be just your ticket. These fashionable motorcycle sunglasses feature rhinestone trim on the frames just enough to add a bit of glam to your attitude.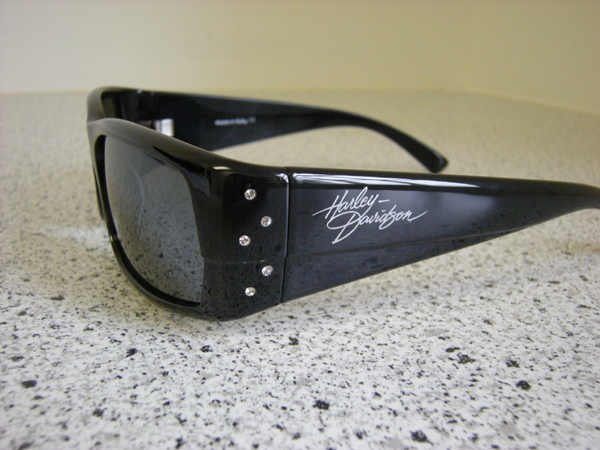 But on the serious side, these black, glossy wrap sunglasses feature Italian craftsmanship, metal hinges, and smoke-colored lenses to provide the truest picture of actual light along with UV sun protection. While my sensitive peepers prefer goggle style glasses to keep protected from the air, the Cycle Diva glasses did an adequate job of protecting my eyes with little air creeping in. Theyre worth checking out to see if they fit your face. Theyre fun to wear and will definitely invite compliments.
Harley-Davidsons Cycle Diva Performance Eyewear with the smoked lenses retails for $75. Visit Harley-Davidson.com to find a dealer near you.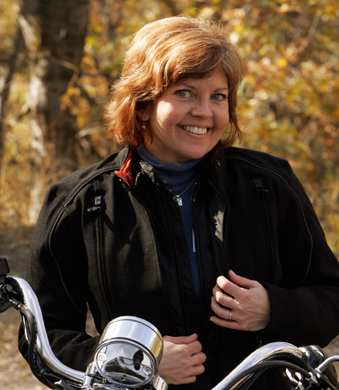 Pamela Collins is a regular contributor to WRN, as well as a freelance motorcycle journalist for Keystone Motorcycle Press and Roadbike magazine. She began riding 10 years ago and has a Honda 919 and Kawasaki ZZR 600 in her stable. Pam likes nothing better than taking off for a couple days on her bike to explore and learn about new places or to revisit old, favorite ones. She divides her time between Pennsylvania, Florida and New York and especially enjoys riding the scenic country roads around her Pennsylvania home and in the Finger Lakes Region of New York.