Im often asked what helmet I prefer to wear. Well, I wear several different brands of helmets on a regular basis mostly Arai, Shoei, Icon, and Harley-Davidson. Occasionally, youll see me in a half shell because Im doing a photo shoot and like to be sure you can tell theres a woman riding the bike. But I always wear a helmet and when Im on long rides, Ill choose a full face if the bike does not have a windshield or if its very cold out. Most often I prefer a 3/4 helmet with face shield because I like the open feeling it provides. The Arai SZ/Ram III is my favorite 3/4 helmet. Dont ask me how it got that name. I dont know.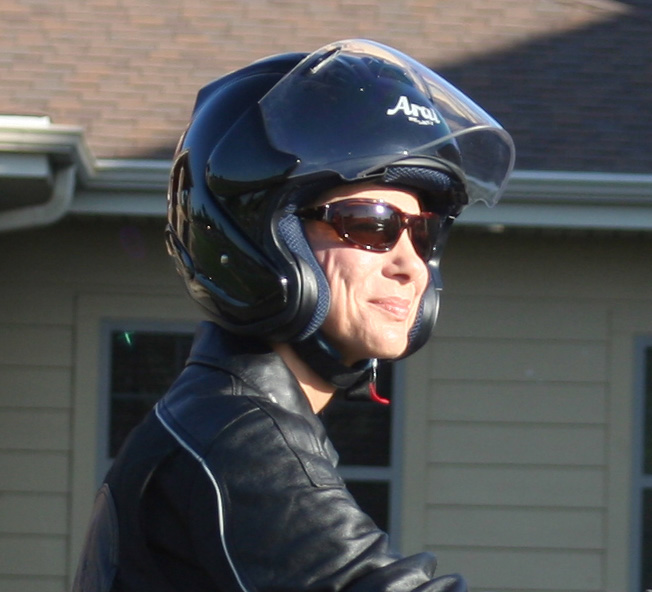 Youll see me wearing this helmet a lot on my test rides. You can still tell its a woman underneath because you can see my smile – and on my test rides its important my readers can see its a woman. Im on my second SZ/Ram III because I like this helmet that much. Bottom line is, this helmet is very comfortable and it feels sturdy on my head without squishing my head or cheeks. I never have a problem with the helmet buffeting because its planted on my head.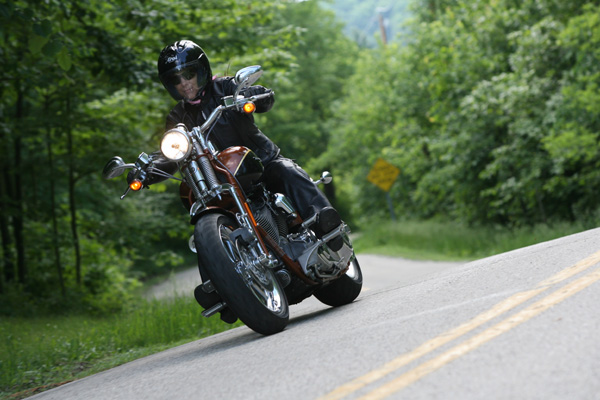 It doesnt feel too heavy or wobbly – probably because Ive ensured that I have a proper fit. Arai insists its retailers properly fit an Arai helmet when selling to a customer. (See "Getting the Right Helmet Fit" below.) If a helmet does not fit you correctly, it cant protect you like it was designed to do in the event of an accident. So Arai takes great measures to make sure its customers get fitted properly. When a helmet fits the right way, it doesnt move around your head and cant be pushed forward easily when applying pressure to the back of the helmet by the nape of the neck. The cheek pads must also fit properly.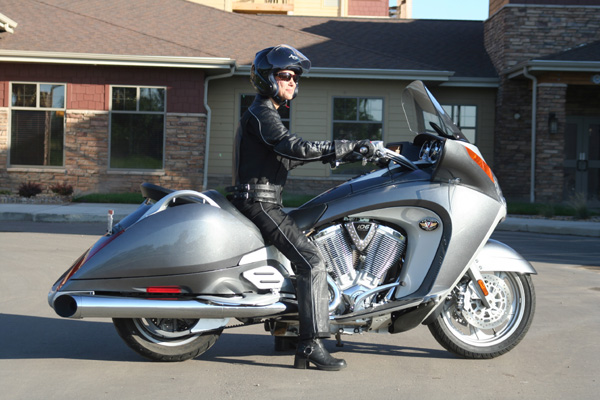 Arai researchers spend a lot of time on helmet construction and impact resistance theres a reason why you see a lot of the top motorcycle and automobile racers wearing an Arai helmet – so I feel comfortable that my SZ/Ram III will protect me as much as a 3/4 helmet could should I go down. I know a 3/4 does not protect the front of your face as much as a full-face Im well aware of that.
I thought about going through all the finer points of the helmet listed on its spec sheet but you can find that out on Arais Web site at AraiAmericas.com. For most people, helmet fitment is all about comfort and protection – and this helmet does it for me. I can pop out the liners inside when they get sweaty and smelly and clean them. I can also change out the face shield easily if I want a darker tint. There are plenty of vents on the helmet and on the face shield itself by the eyebrows to dissipate heat and condensation.
The SZ/Ram III runs about $440 – yes, I know thats not cheap. But a helmet to me is really good insurance and worth every penny, especially when I know Im buying the best. As they say, you get what you pay for and that is never more evident than in helmet construction. To learn more about Arai, visit AraiAmericas.com.
Getting The Right Helmet Fit
We watched as an authorized helmet fitter, Kelly, fits customer Nikki on picking the right size for her Arai helmet. While this is Arais method for achieving proper fit, these steps should be used when fitting any brand of helmet. Click on the images to make them larger.
| | |
| --- | --- |
| Step 1: The widest point of the head is measured just above the brow bone. That measurement corresponds with a helmet size indicated in a guidebook Arai supplies its dealers. | Step 2: The fitter then removes the cheek pads because what#39;s important is how the helmet fits on top of your head, not cheeks at this point. Keeping the cheek pads in can distract from how the helmet really feels on your head. |
| Step 3: Nikki then tries on the helmet without the cheek pads in place. She needs to be able to feel the helmet snugly all around the crown of her head without pressure points. The top of the padding should sit right at her eyebrows or right above them. It should not be in the middle of her forehead or at her hairline. | Step 4: Once the correct helmet size is determined, the fitter will then figure out what size cheek pads to pop into place. |
| Step 5: Nikki then puts the helmet back on with the cheek pads in place. The helmet should not move around, but it should also not be so tight that she has chipmunk cheeks. Kelly says what you want are "slightly chubby" cheeks. | Step 6: This is the sign of a bad fit. You don#39;t want to be able to push the helmet forward sliding up on your head. |