Arais XD helmet is a favorite among dual sport riders who find themselves riding on the dirt and the street. The XD is a hybrid helmet that combines a street helmet with features of a dirt bike helmet. Now Arai is making the helmet even better.
The XD is the latest iteration of the XD series helmet featuring a subtle refinement of the XDs function and appearance. The XD, released in 2007, was an evolution of the Arai helmet that introduced the entire concept of hybrid designs, the original DS from the early 90s.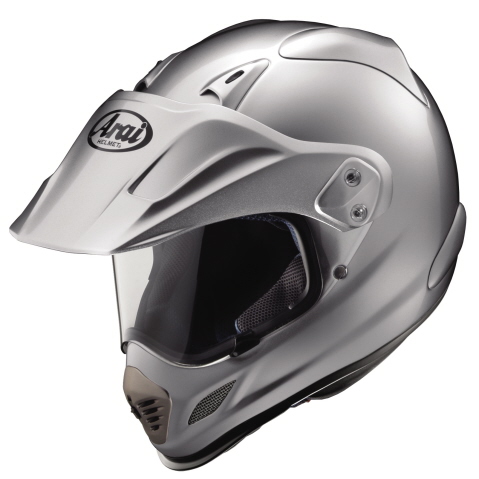 The new XD features include Arais emergency release cheek-pad design developed to allow easier access to an injured rider; the new XDs cheek-pads slide out easily via the integrated pull-tabs built into the underside of the cheek-pad making helmet removal much easier for trained medical technicians.
Other new features include Arais diffuser ventilation for increased air intake. Theres also a pull-down chin-bar spoiler, the peak has been re-designed for improved stability and airflow, and the contour of the lower shell has been refined.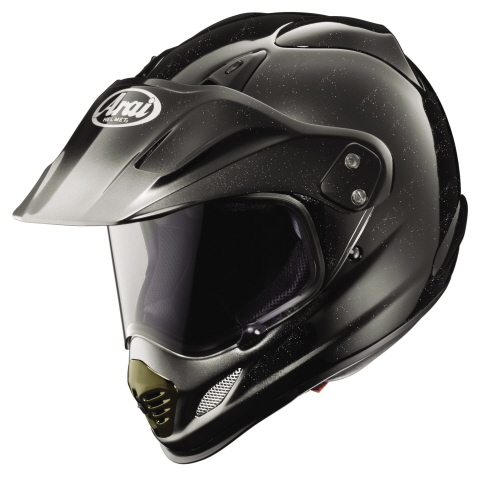 Available in sizes XS through XXL in solids and several new graphic designs. Priced at $543.95 for white or black; $554.95 for aluminum silver or black frost; $564.95 for the Motard versions; and $622.95 for graphic designs (coming later in 2008).
Full details on the new XD and all Arai helmets, as well as a complete dealer locator, are available at AraiAmericas.com.
Support WRN by buying from our preferred womens motorcycle gear retailer.