Biker Premium Jeans
Biker Premium is a US based motorcycle apparel design and manufacturing company making a new kind of riding pant.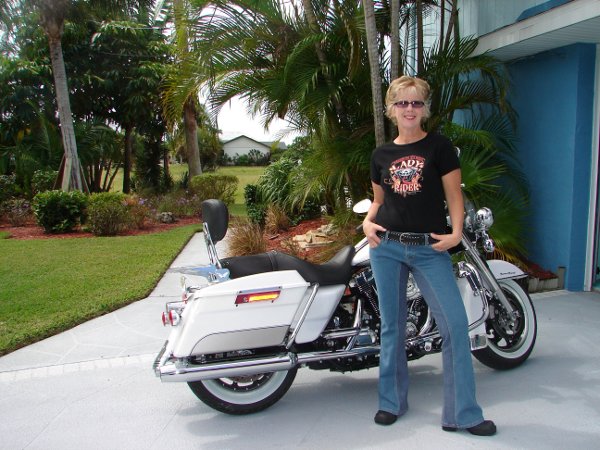 Biker Premium has a patent pending design that incorporates a stretchable bull denim panel into premium denim jeans. The jeans are designed to keep the jeans from riding up so a rider can keep her hands on the throttle, not adjusting her pants. The panel is available in different colors blue, black, purple, red and can have designs added, like skulls or flames. We think women will probably want something more feminine than skulls and flames though.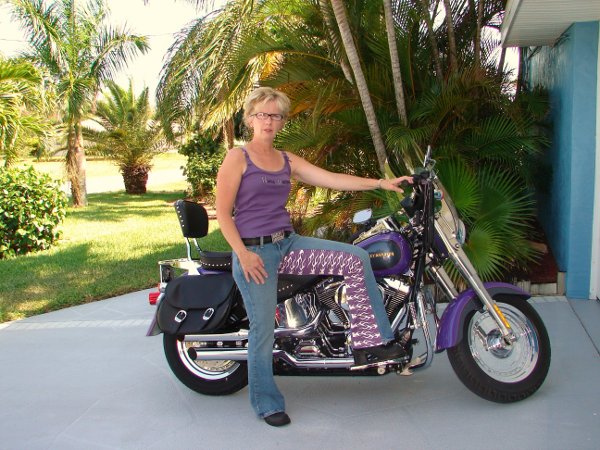 Biker Premium is owned by Margaret and Bruce Meyer, both avid motorcycle enthusiasts with more than 40 years of combined riding experience. Biker Premium Jeans are available for $150 at BikerPremium.com or call 239.282.2105.
Trisha Dehall Designs
Trisha Dehall Designs are not new to WRN. Weve featured the companys line of high-end stylish leather riding apparel. Recently, we got to test the leather accent jeans and the half chaps, both fashionable on and off the bike.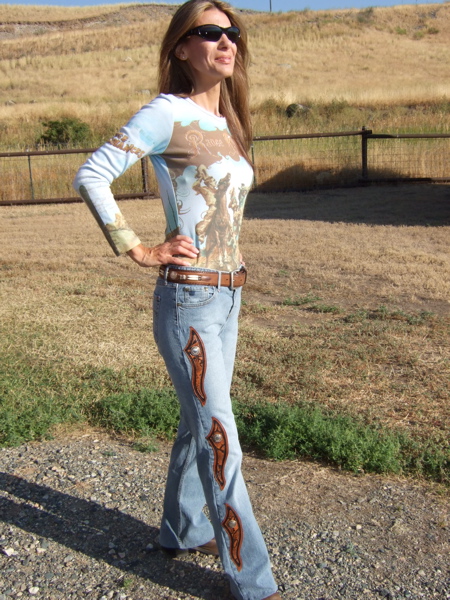 The leather accent jeans feature a boot cut hem with cognac snakeskin embossed leather appliqués with black trim on smooth cognac leather. The appliqués are located at the outside of each leg. Each appliqué is detailed with a sturdy matching concho. Jeans are stonewashed for a light to medium indigo finish. Jeans come in ladies and misses sizes 4 through 16, price $150.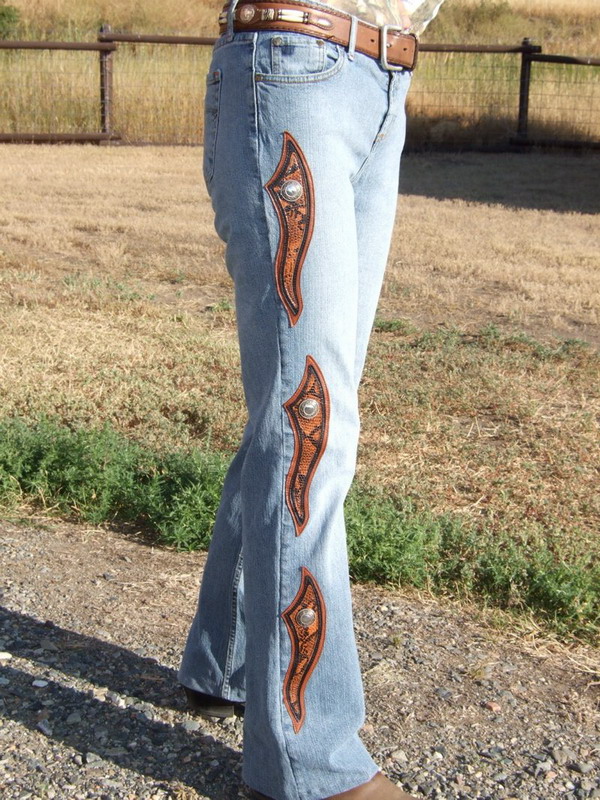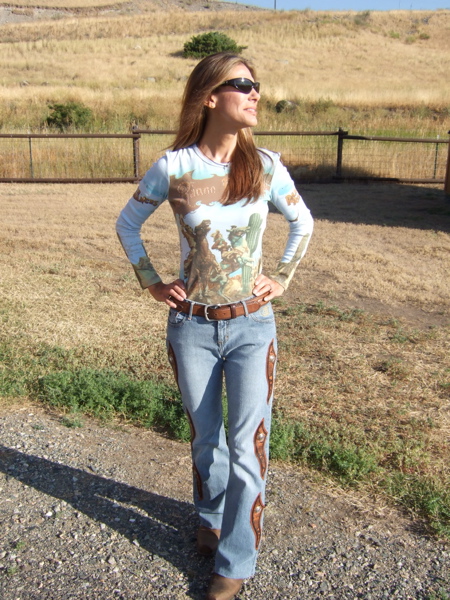 The Half Chaps are an interesting take on a riding chap designed to protect a riders shins from flying rocks and debris that often kick up while riding. We found they also stop wide leg jeans from flapping around or riding up in the wind. In fact, thats what we like most about them.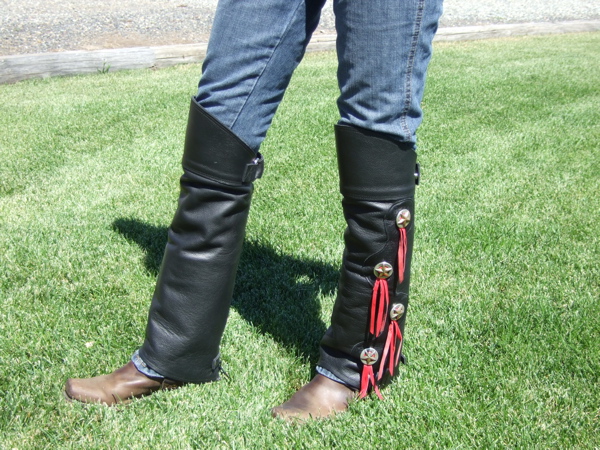 Theyre made of top quality 3 oz. thick Italian leather for durability. Road grime and dirt washes right off. There are four gold plated star and engraved antiqued silver plated conchos with an accent color tassel that comes in your choice of colors: red, brown tan, or white. The Half Chaps are available for $150.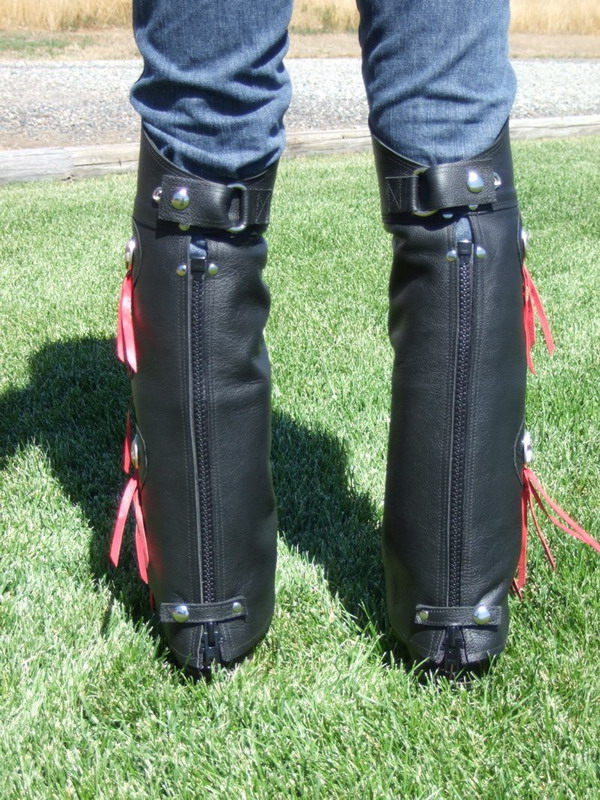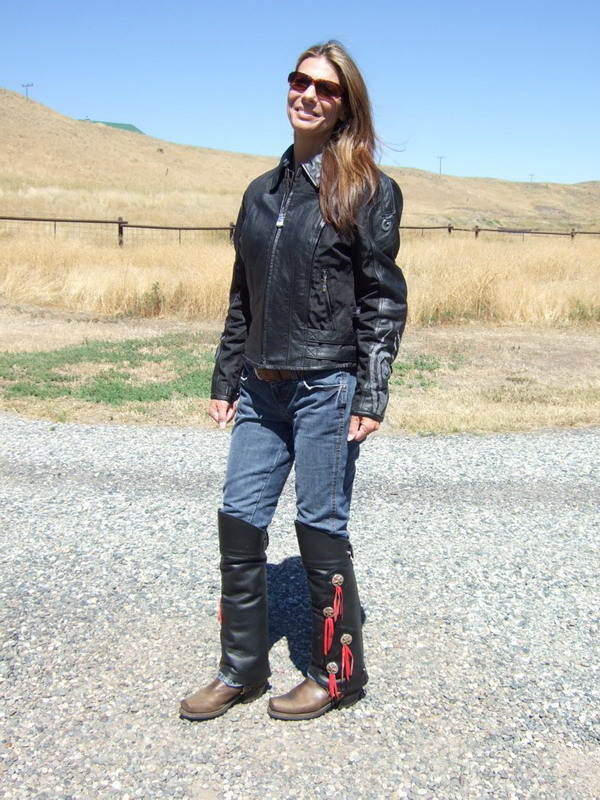 Looking for a different color? TrishaDehall.com has a Design-Your-Own page so you can customize almost every style to match your bike or your mood.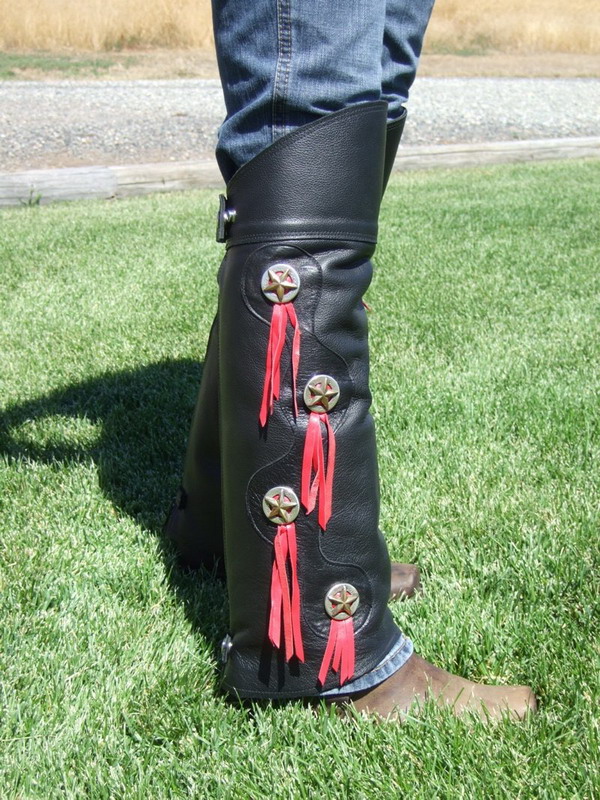 For more information, or to order a pair, visit TrishaDehall.com.
Related Articles
Apparel amp; Gear Reviews: Designer Riding Leathers