As a motorcycle rider who loves fashion and the finest, imported Italian leather, Trisha DeHall designs and manufacturers a full collection of mens and womens motorcycle apparel, and some of our favorite designs are featured here.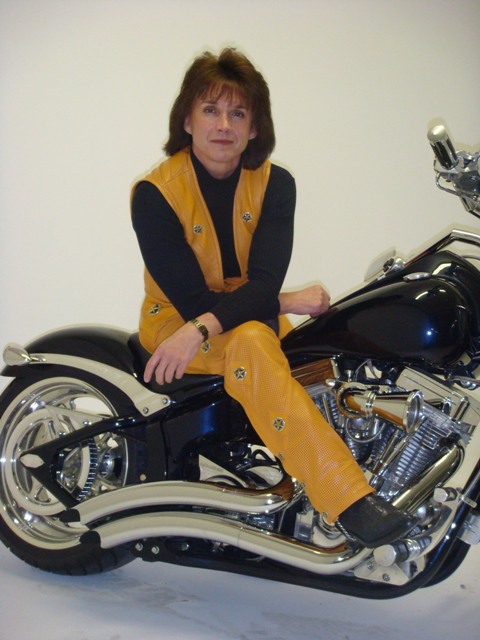 Eighteen years into a successful career in fashion design, Trisha bought her first Harley. Spending summers riding thousands of miles from one end of the country to the other, she experienced first-hand the discomfort of wearing the traditional leather chaps in the summer heat. As a result, Trisha created an innovative new design: perforated leather chaps providing needed protection from the elements while allowing her to ride in comfort.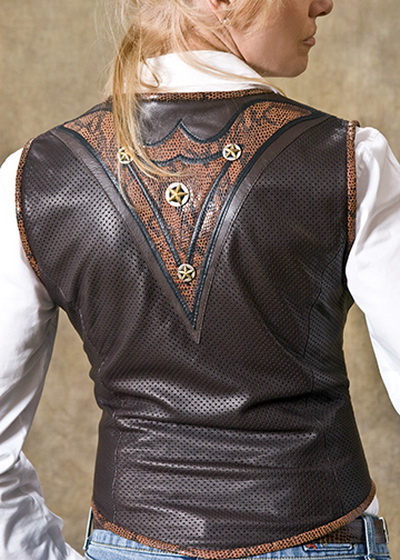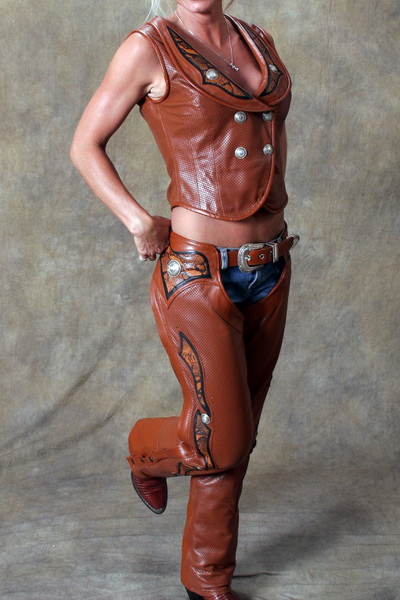 Today, her biker riding apparel designs include not only perforated leather chaps, but leather vests, belts and comfortable womens biker jeans with snakeskin or crocodile skin embossed leather appliqués. Trishas designs reflect her passion for motorcycle riding, and the desire for stylish, chic, high quality biker riding apparel.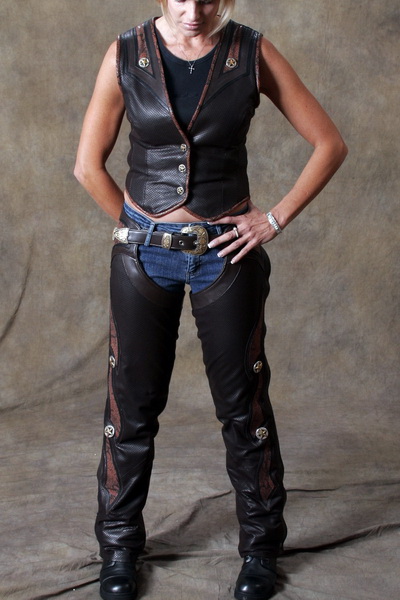 Trishas 2008 motorcycle clothing and leather riding gear is available in rich espresso, silky cognac, smooth vanilla, and traditional black. Sold like a work of art, production is limited to 600 pieces worldwide and each garment comes with an individually numbered, designer signed certificate of authenticity.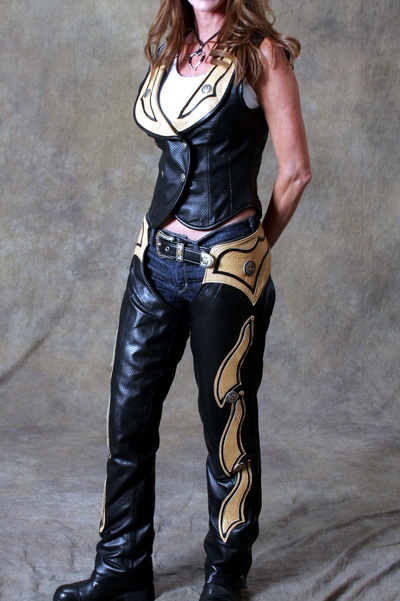 The line is sold exclusively on Trishas Web site, TrishaDeHall.com.