Hundreds of women riders hit the road in Daytona Beach for the 2nd Annual MDA Womens Ride taking place during Daytona Bike Week 2009. To participate, each rider was required to solicit donations for MDA. The total amount donated this year was $52,000 all going to the Muscular Dystrophy Association (MDA) for its summer camps program.
Congratulations to the top four fundraisers each of whom received a Harley-Davidson jacket: Brenda Kwiatkowski, Elizabeth Pillow, Laura Goldenschue and Wanda Underhill. WRN contributor Pam Collins participated in the ride and caught all the action on her camera. Below is her story in pictures.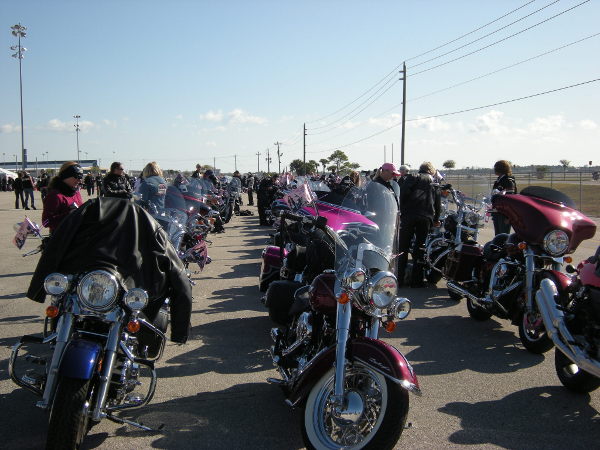 The morning of the Womens Ride on March 3, 2009 dawned sunny but cold with temperatures in the 40s. But that didnt stop more than 200 women riders from joining the fun and lining up for the start of the ride that went about 10 miles from the Daytona Speedway to the Ocean Center.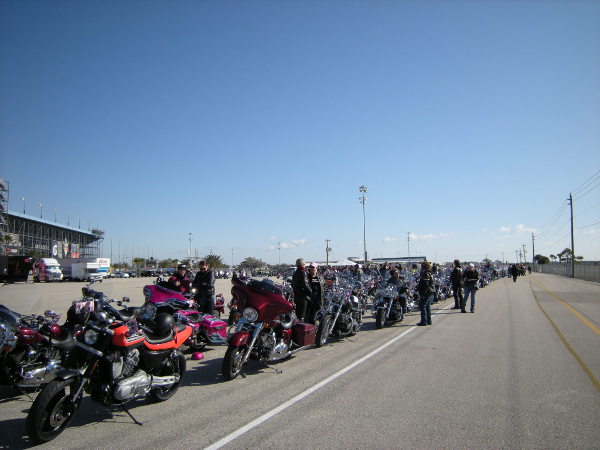 It appears to be unending line of motorcycles getting ready for Harley-Davidsons Womens Ride on a frosty morning, at least frosty for Florida. More than 400 riders had registered, but chilly temperatures kept some riders away reducing the overall number who actually participated.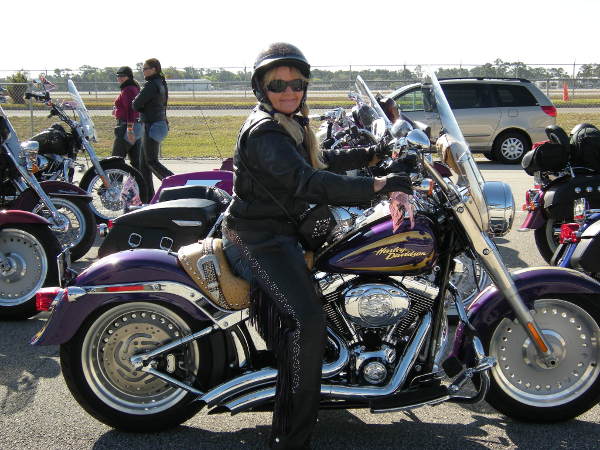 Sherry Vierra has been riding for about one year, but that includes a 3,600-mile round trip to Sturgis, South Dakota! As a business owner, Sherry said she has a lot of stress, but on her bike she can go out, join nature and the wind, and forget about everything. Heres why Sherry registered for the Womens Ride. "You know how people used to think about women that rode? Well, a lot of us are executives good quality people, and I just really wanted to ride with a lot of women. Im so used to riding with my husband and his friends I thought it would be neat to be able to ride with women."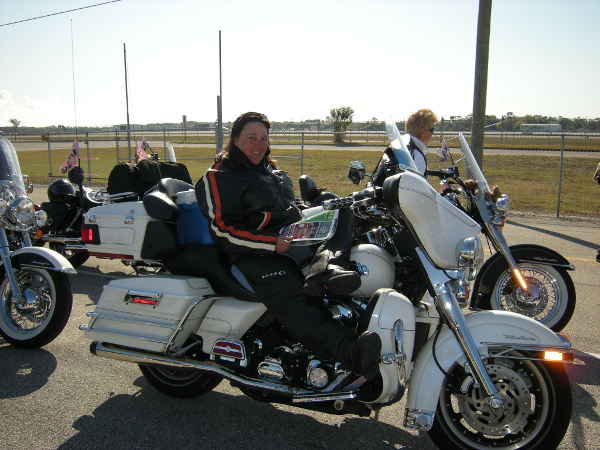 Pat Cook has been riding for three years. She said she likes to ride because, "Its an individual thing that you experience with a lot of people. You can get a bunch of people together, you put on your helmet, and you ride your own ride even though youre with a group." She said she registered for the Womens Ride to share the experience with a lot of women who ride.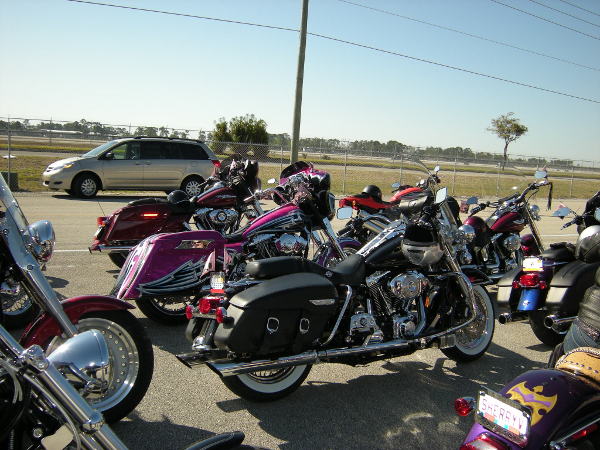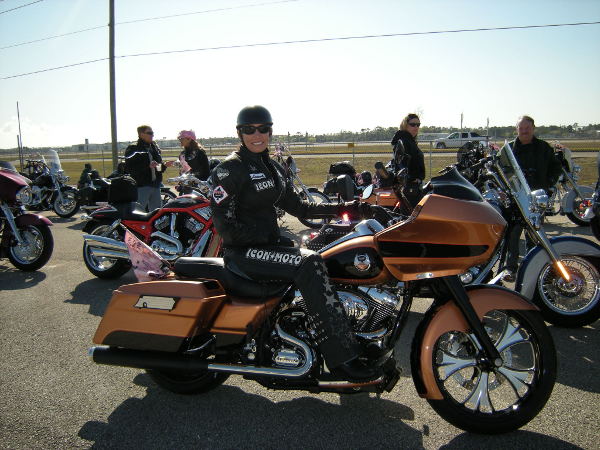 Laura Klock, here on her Harley-Davidson Road Glide, recently set the land-speed record for running the Bonneville Salt Flats on a Harley-Davidson bagger, and her daughters are following in her speed-racing footsteps. She wanted to participate in the Womens Ride because, "Any place where women are all riding together and sharing stories, just getting to know each other#8230;I love it. I think women feel comfortable riding with women. There is a comfort level and a confidence level that you dont always find if youre packed in with a group of men. My daughters ride too, and I tell them we dont do this because we want to prove we can do something a man can do its more we like it too!"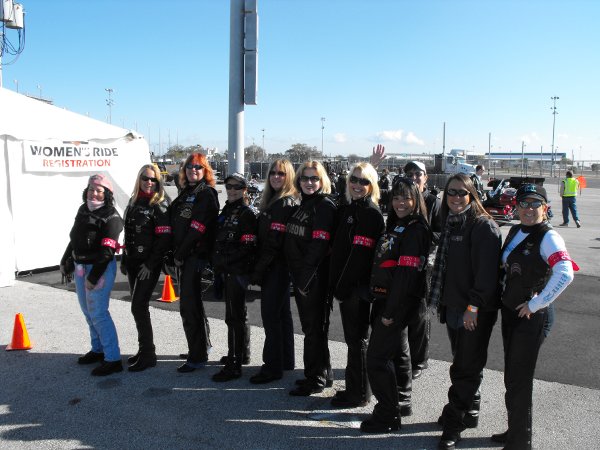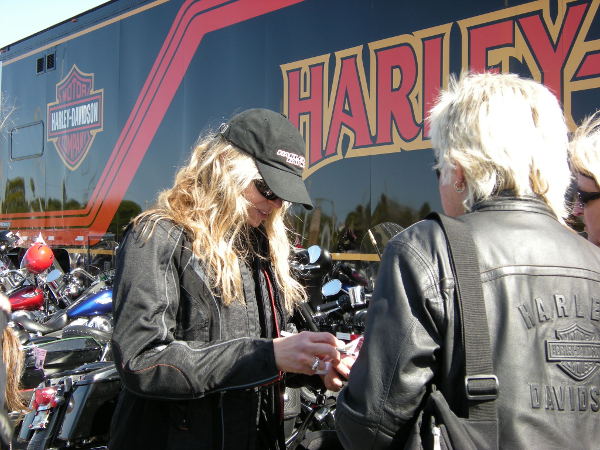 Last year, 2008, marked the parades debut. On looking at the crowd, Karen Davidson told WRN, "Im thrilled. I think its so great that the ride keeps growing. I love speaking to these girls and finding out how proud they are to be involved in this sport. Theres a ton of energy and enthusiasm. These girls are up for anything!"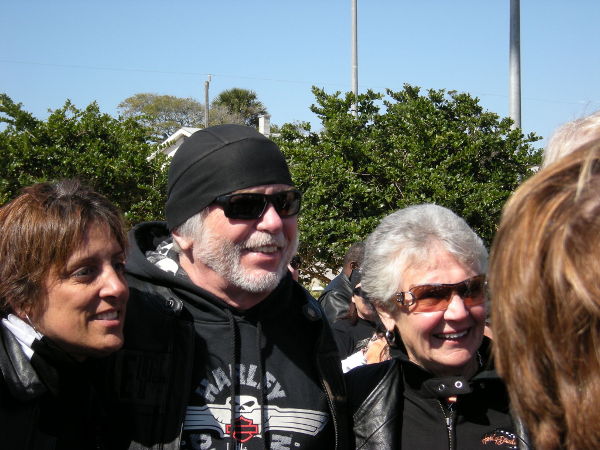 Here Willie G. and Nancy Davidson (Karens parents) mingle with the crowd as the women riders arrive at the parking lot of the Ocean Center. Willie G. is the grandson of Harley-Davidson founder William Davidson.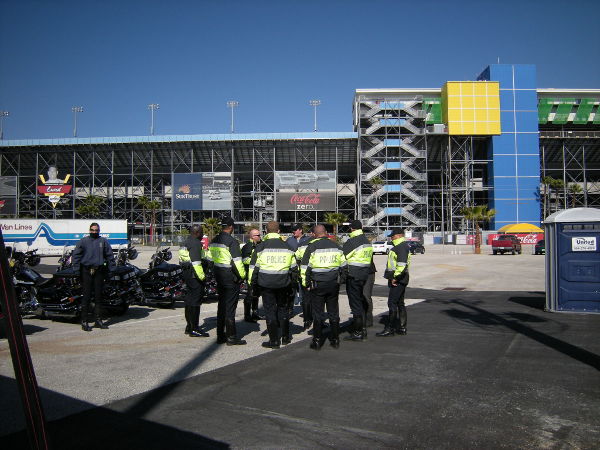 Thanks to the excellent work of traffic control no rider needed to "put their feet down" over the course of the 25-minute ride from the Speedway to the Ocean Center.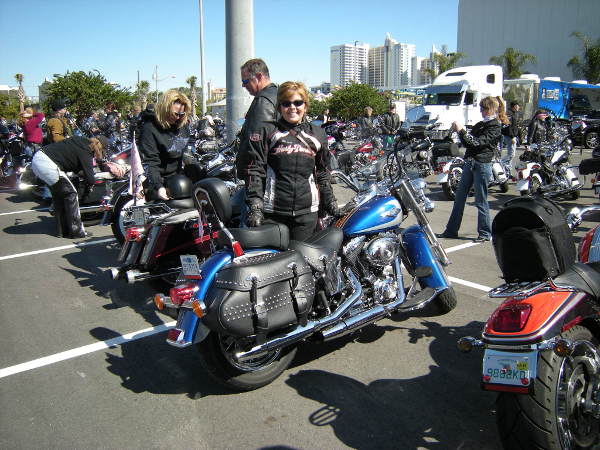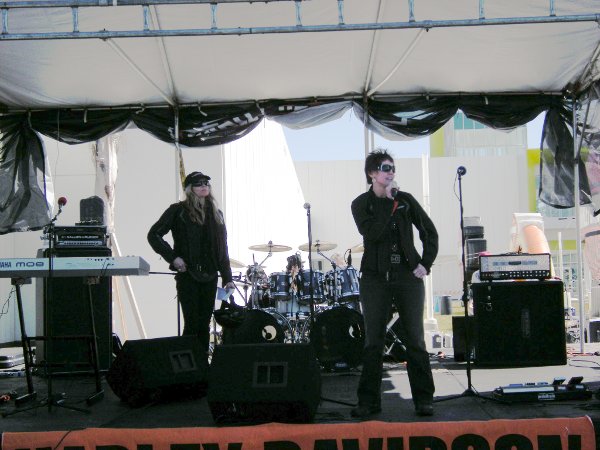 Following the ride, Karen Davidson and Leslie Prevish announced to the crowd the total amount raised from the womens ride. Additionally, Leslie shared that the Harley-Davidson Museum would soon open an exhibit dedicated to and about women riders. A group photo of those who rode that morning will also hang in the museum.
Related Articles:
Photo Gallery: Womens Ride 2008
Way To Go Girl: Leslie Prevish honored at Sturgis
News: Harley-Davidson Museum Opens 2008