[Editors Note: At Women Riders Now, we highly recommend learning to ride the right way which is taking a motorcycle training class and being outfitted in proper gear. Unfortunately, this rider didnt know any different because of the lack of resources out there for women when she wanted to ride more than 10 years ago. The mission at Women Riders Now always has been to educate women on the right way to learn to ride. All someone needs to do is conduct a search on the Internet and our website will come up showing you how to do it.]
Do you have a story to share? Please send it to us, but follow these submission guidelines.

I'm a rider. Most days I hop on the motorcycle with my helmet and gloves wearing a T-shirt and jeans and hit the road.I don't care what the destination is, I crave the journey.The engine between my legs, the wind whistling past my face, the miles coming as quickly as they are going. It's unbelievable how exhilarating and relaxing the experience is.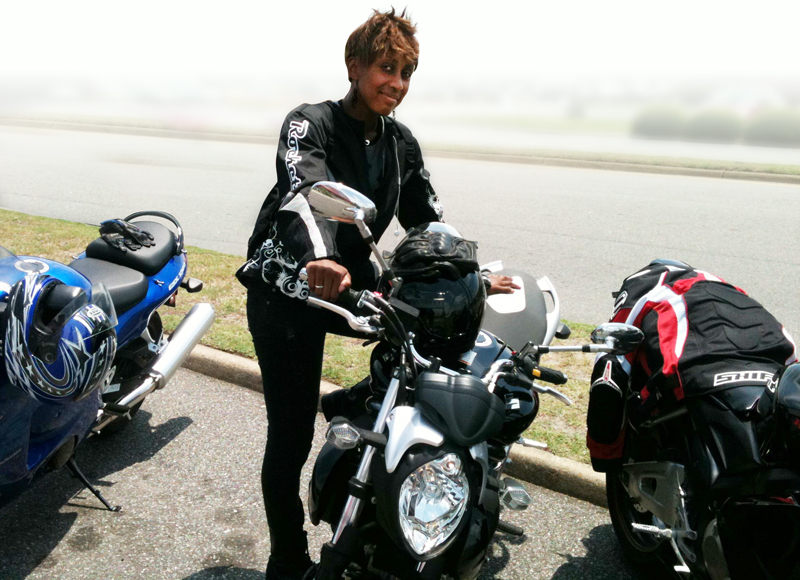 Women Riders Now E-Newsletter
Stay up-to-date on all things motorcycle! Latest gear, bikes and products reviews. Travel ideas, great product giveaways, and more.
My bike has been through the grinder.I bought it brand new and have dropped it several times, given numerous men, women, and children rides, and taught some new riders the basics on it. Whenever I make a stop on a ride either for gas or food there are usually two or three people who come over to inquire about the bike and the length of my riding experience.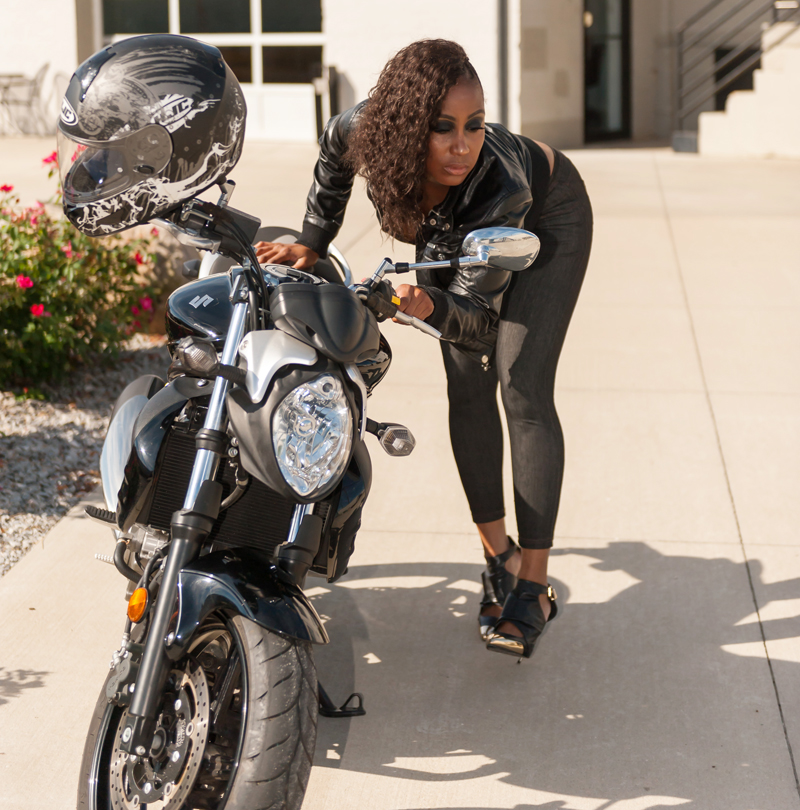 What I love most about the motorcycle community is regardless of whether you are a woman or man, respect is given to anyone who is on the road riding.If a bike is on the side of the road and the rider is in trouble I have seen multiple riders pull over to assist in any way they can.Anytime I'm on a solo ride and I come up to a group of riders I am never turned away. If I can keep up I am welcome.It is a very positive atmosphere.
I started riding in 2005.I learned in the parking lot of a city park on a Suzuki GSX-R1000.I had on jeans, a t-shirt, and sneakers.No helmet.No gloves.I fell so many times.At one point a police officer came up to me and said, "You'll get it eventually," and walked away.Right after that, I fell off the motorcycle going about 30 mph and got horrible road rash on my arm which I still have to this day.
Once I finally got the hang of it, I was ready for the open road.At the time I didnt have a permit or license to ride, but I was out there getting it! I didn't see many female riders at that time.I remember getting ready to ride with some friends and wondering what I was supposed to wear.There weren't any other lady riders to ask.The only women in my group rode on the back of their boyfriend's bikes. In the end, I always opted for comfort over style.
Today I see women of all shapes, sizes, colors, and clubs out on the road on motorcycles. I am proud to be one of them out there enjoying the journey that only those with a motorcycle can understand.
Do you have a story to share? Please send it to us, but followthese submission guidelines.
Related Articles
A New Riders First Overnight Solo Trip
Motorcycle Review: Suzuki SV650: Sporty, Fun, Easy to Ride
More Reader Stories