Motorcycle Riding Courses for Beginners and Experienced Riders
There's truly no better way to learn the basics and start your riding journey than with a well-put-together course of instruction on motorcycles that are small, light, and easy to control. The MSF (Motorcycle Safety Foundation) and  Harley-Davidson Riding Academy offers riding courses for beginners which include an online course students finish ahead of time and in-person training on relevant safety activities and lots of riding in a controlled parking lot.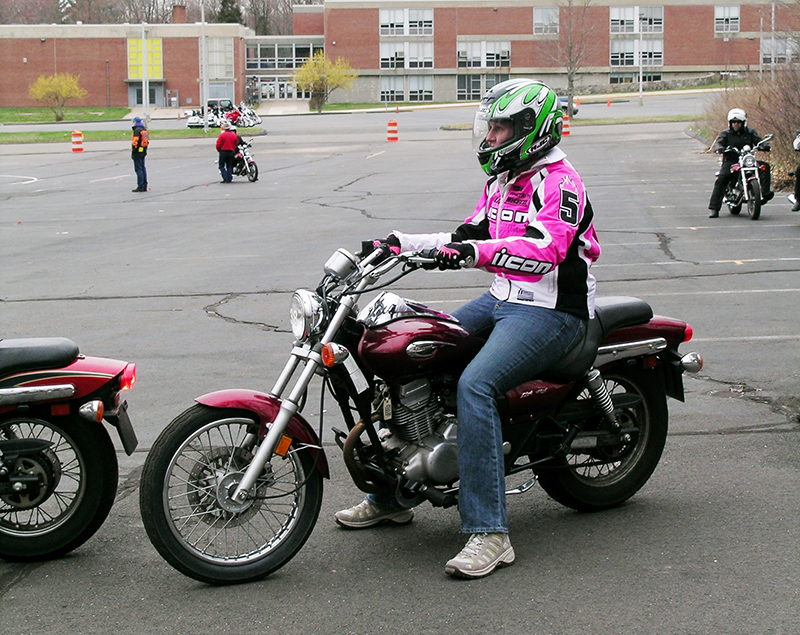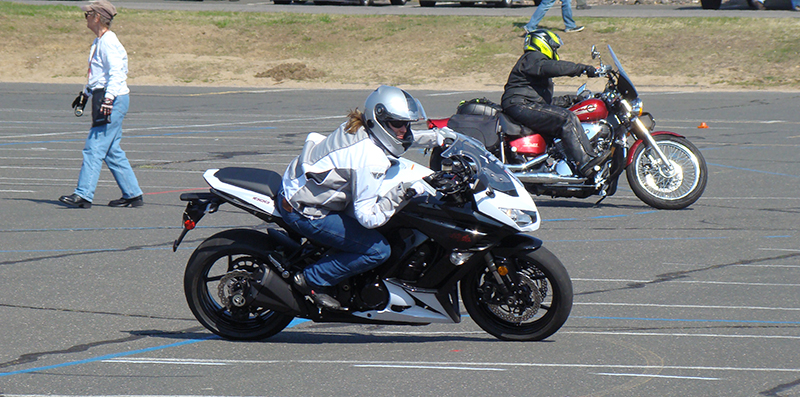 There are other private motorcycle schools to check out as well. WRN Co-Chairwoman Erin Sills is not only a land speed racing legend, she also teaches at RawHyde Adventures, where she coaches riders to be more proficient in the dirt. BMW's performance center in Spartanburg, South Carolina, offers on- and off-road training from one day to three days for all levels, including all-women's classes!
Three-Wheeled Riding Courses
If you want to experience the thrill of riding a Can-Am or a trike, or if you have a sidecar rig, there are three-wheeled training programs out there as well. WRN's Liz Gear is getting ready to try this out for the first time. We are looking forward to hearing about her experience and following up with a separate article about the three-wheeled course.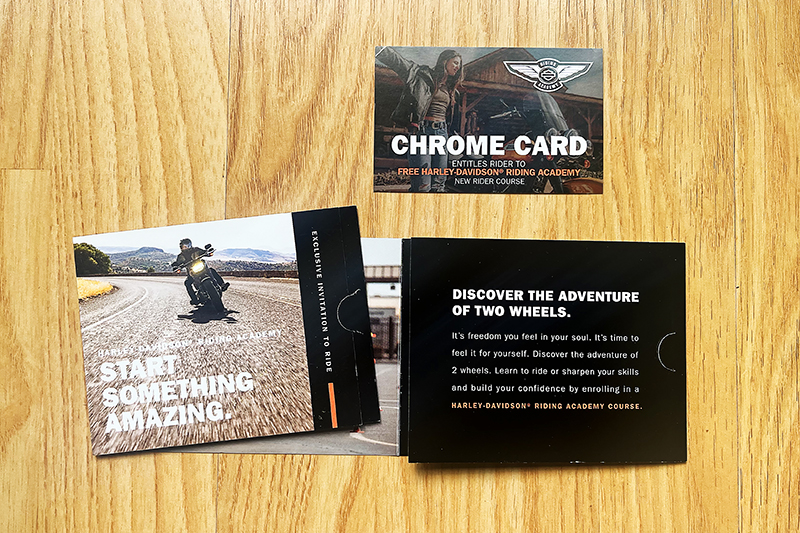 Win a Free Harley-Davidson Riding Course
To celebrate Motorcycle Safety Month this year, WomenRidersNow.com is giving away several Harley-Davidson Riding Academy new rider course vouchers. To be entered to win, please send us an email and include one of the following no later than May 31, 2023:
In Your Words: Tell us in 500 words or less and one photo why you think you or a woman you know should win a voucher.
On camera: Send us your short video (no longer than 30 seconds) about why you want to ride a motorcycle. Please shoot your video using your smartphone held vertically.
To enter, include your (and your nominee's) name, address, phone number, and email address. Email your entries to Tricia@WomenRidersNow.com and put "I Want to Ride" in the subject line.
All entries must be received by May 31, 2023, by 11:59 pm. Harley-Davidson winning vouchers are good through December 31, 2023, and are only accepted at participating Harley-Davidson Academy training locations for the new rider course. Other course requirements may be required by the participating dealership. All entries received become property of WomenRidersNow.com and are subject to being edited and shared on WomenRidersNow.com and our social media pages.