Tired of bending over, rifling through a packed dark saddlebag or searching through five different pockets to find that little energy bar, sunglasses, or your gloves? With a rear topcase, you just flip open the lid and everything is right there. Easy in, easy out. It's also the easiest way to store a helmet on your motorcycle. 
SW-Motech's Urban ABS Topcase is made of ABS plastic and is semi-rigid, so it holds its shape without the heavy weight of a fully rigid case. Further, its attractive black textured surface is scratch-resistant. And its slim size looks just right either with or without saddlebags or the corresponding ABS side cases.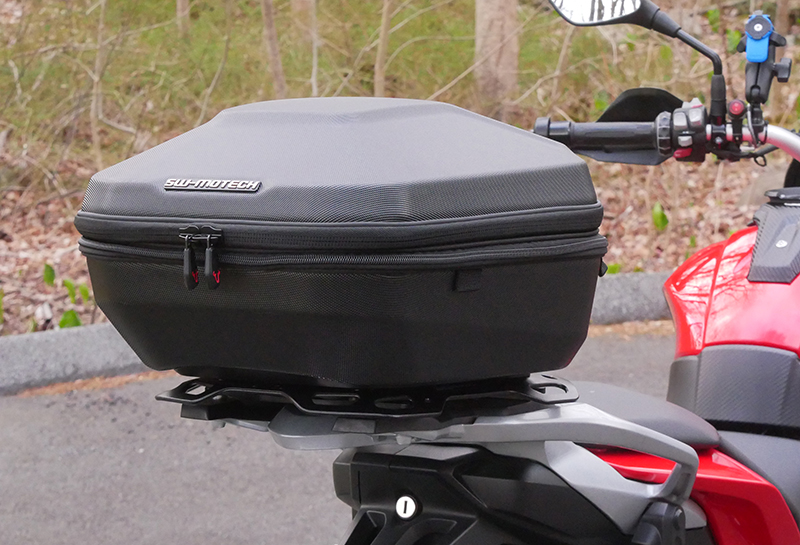 From straps to luggage racks, there are a variety of ways to attach the Urban ABS Topcase to different motorcycles, I ordered the $559.95 system which includes the Topcase and mounts that work with my BMW S 1000 XR's stock luggage rack. It includes SW-Motech's ADVENTURE-RACK rack, a strong durable aluminum rack that can fit a number of adapter plates for mounting different luggage systems. You can enter your motorcycle details in SW-Motech's bike filter to find the best solution for your ride.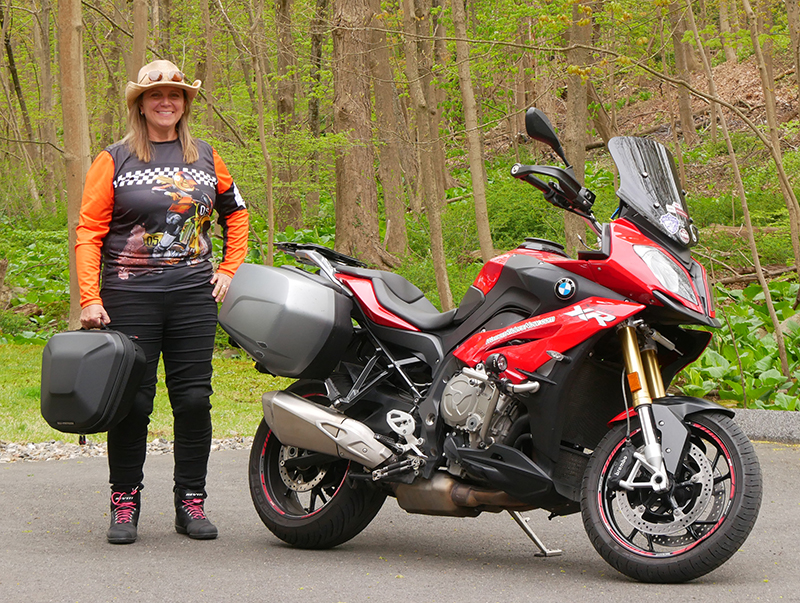 Installing the Urban Topcase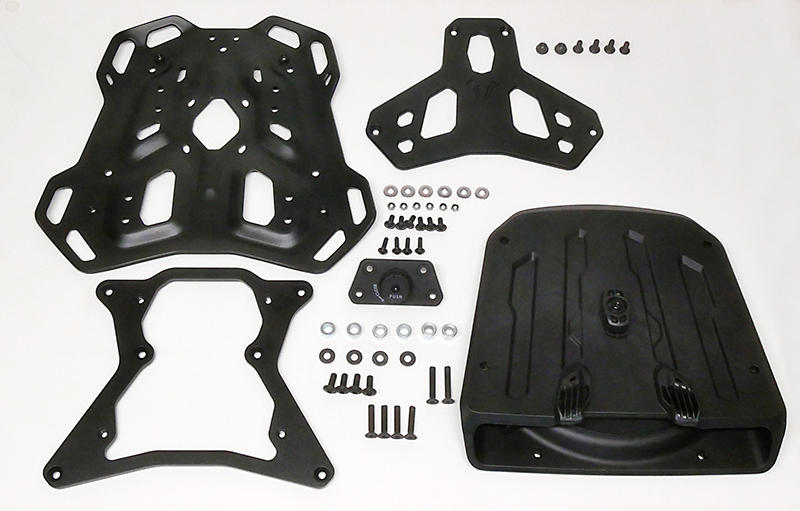 Installing the mounting system takes only about 20 minutes and requires just a few common tools—3mm and 4mm Allen wrenches and a 10mm wrench. I also used blue threadlocker on all the supplied screws for extra security. Here is how easy it is: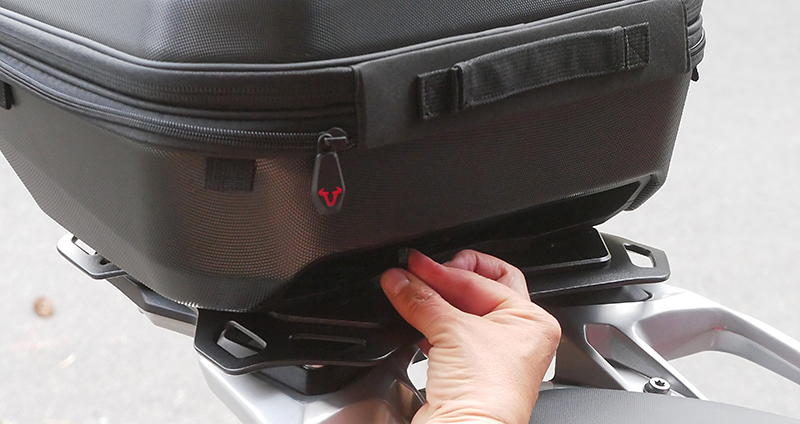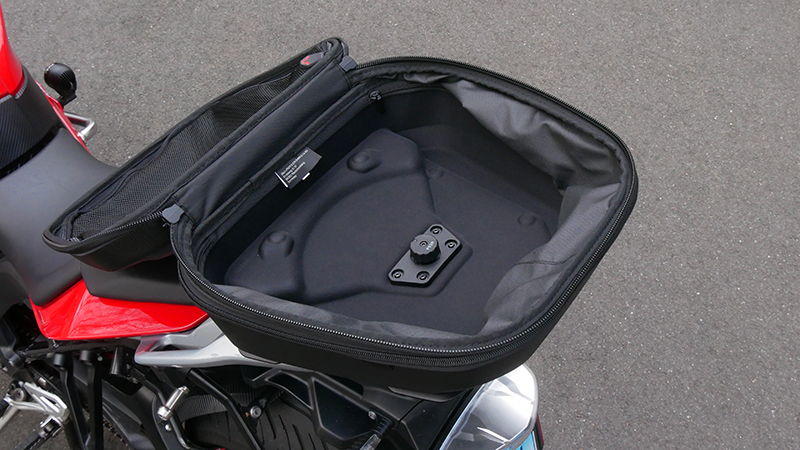 The low profile of the Urban ABS Topcase appears small but you'd be surprised how much you can cram into the expandable case. I easily fit enough clothes for a weekend trip as well as extra gloves and other miscellaneous gear in it.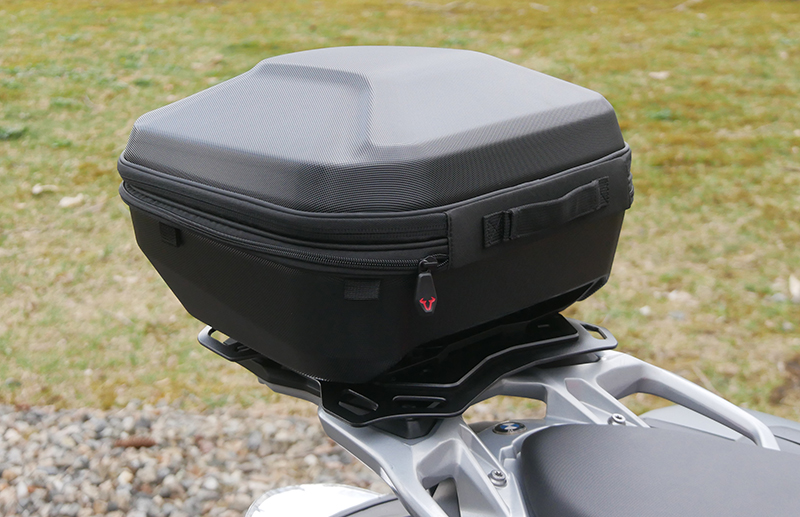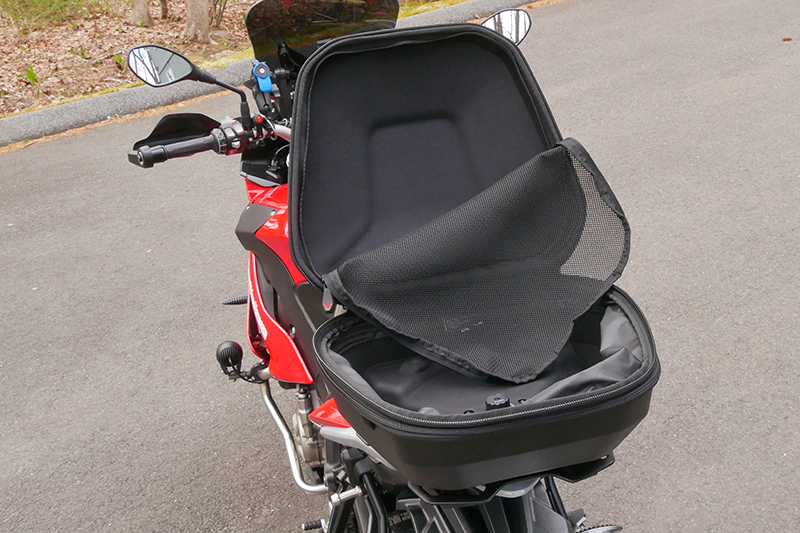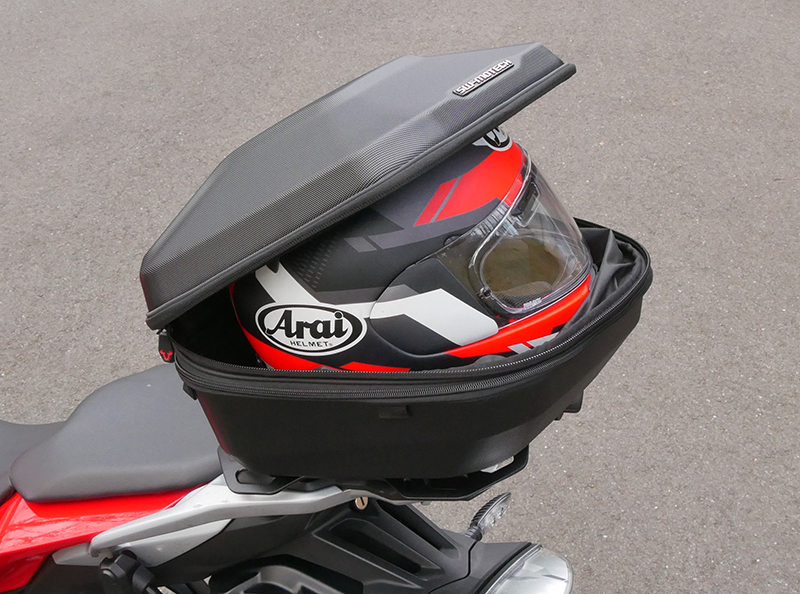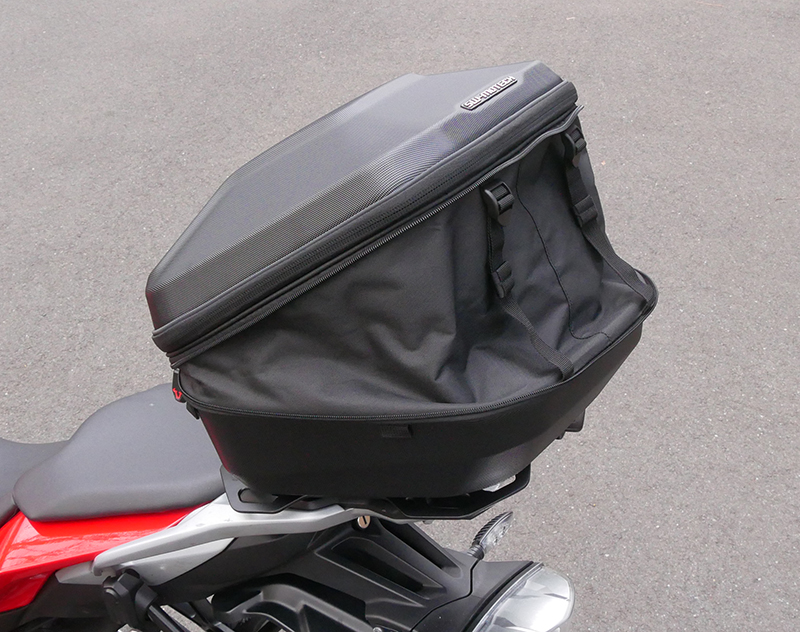 The most Important features of the lightweight semi-rigid bag for me is its secure, lockable mount, and ease of taking it on and off quickly. I have a number of other hard topcases which are all heavy even before loading. The super light weight of the Urban topcase is completely unnoticeable while riding. And carrying this bag, even with a full load, is almost effortless compared to the other topcases I have.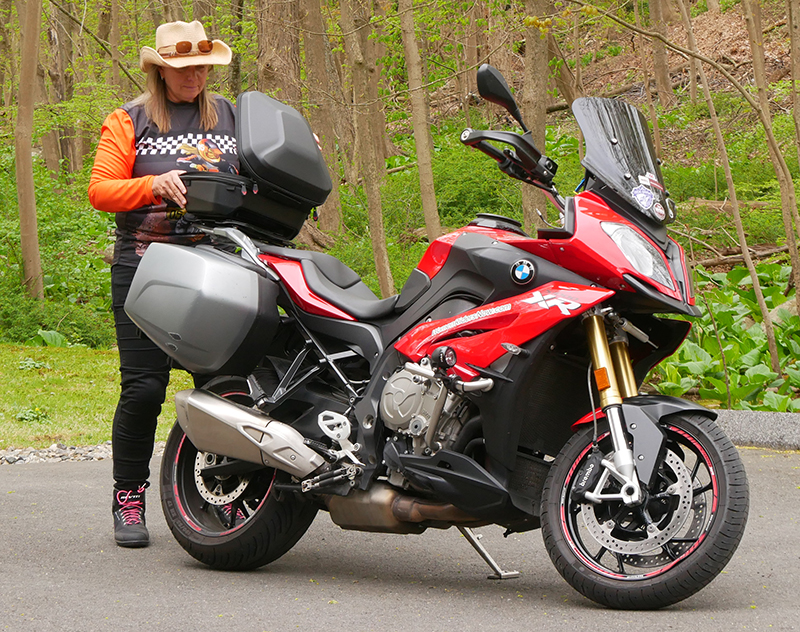 The Urban Topcase is waterproof except for the zippers, so SW-Motech includes a waterproof softbag with the case that can double as a convenient carrying bag. I use this bag to store clothes that I don't want to get wet should I get caught in a downpour. It's a nice bonus from the top-notch German company.
SW-Motech's Urban ABS Topcase System reviewed here retails for $559.95. The Topcase without the bike-specific mounting system is offered in several options and runs between $202.95 and $342.95. Find out more at SW-Motech.US.