My favorite two mottos are "Make it happen," and "What doesn't kill you makes you stronger." Sometimes you're told no and will be discouraged, but I'm strong willed and headstrong and will always find a way. Life throws you punches but I refuse to stay down. I like to think I come out of it better and stronger. Every experience is an opportunity for self-reflection and personal growth.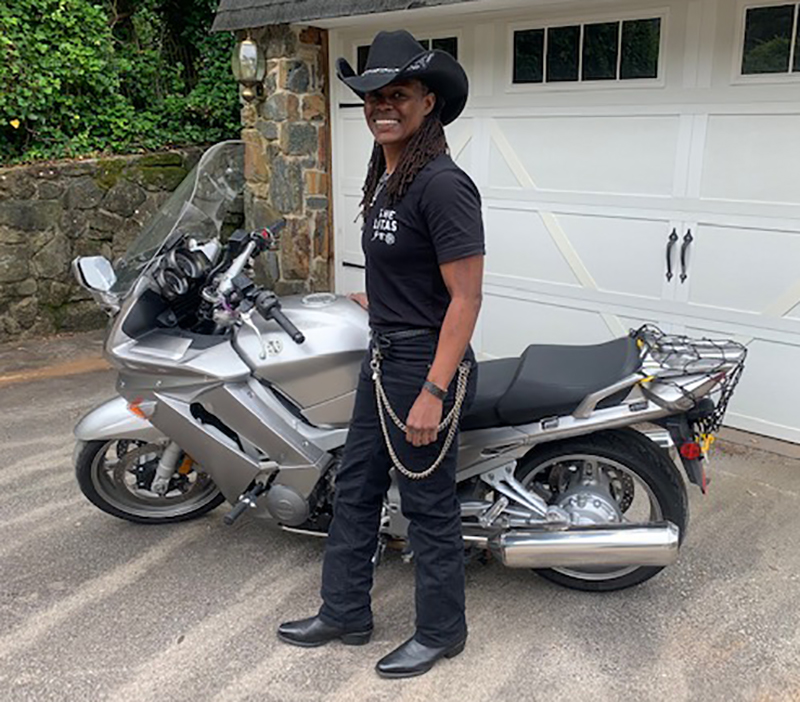 I've been riding since March of 2015. I got into riding motorcycles when I saw a post on the work bulletin board for a 2003 Yamaha V Star 650. It had the classic black-with-chrome look of a cruiser, which I always appreciated. I'd never ridden a motorcycle so when I went to look at it, all I could do was sit on it and start it up. The owner was nice enough to trailer it to my house for no additional cost. Because of my crazy work schedule, I was unable to arrange a lesson or take a class to get started riding, so the bike sat, unridden, for seven months. I finally decided I wasn't going to wait around any longer. I hopped on the V Star late one night (because there'd be less traffic then) and rode 19 miles and didn't go past 4th gear. I've been riding ever since.
Prior to stumbling across The Litas, I had absolutely no interest in joining a motorcycle club. After reading an article interviewing Jessica Wise (née Haggett), the founder of The Litas, and reading what the group is about and what it stood for, I realized I shared the same passion and I couldn't ignore that.
I love what The Litas stand for: "The Litas is focused on building local communities of women who share the love for two wheels, welcoming women from all walks of life. We are inclusive and celebrate our differences as we come together over our shared passion for motorcycles. We are here for the free-thinkers, the adventurers, and the women who are unapologetically themselves."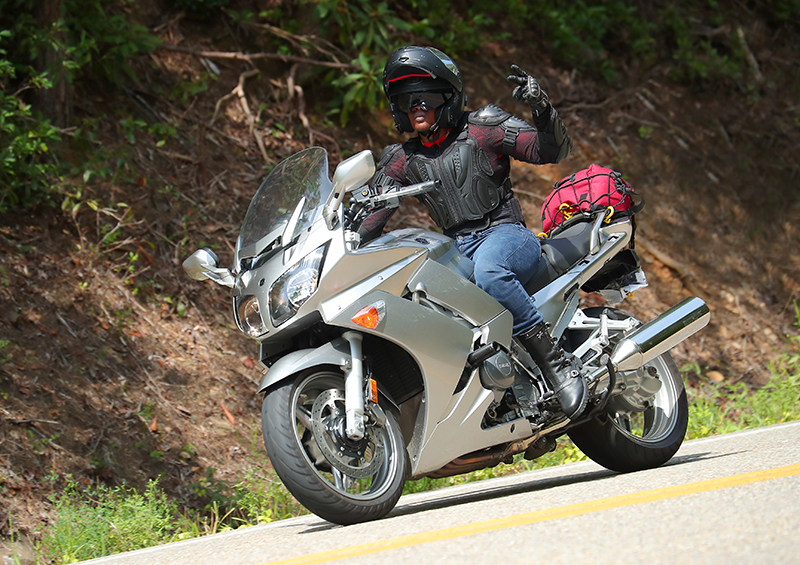 What initially attracted me to The Litas was the diversity, inclusiveness, and the groups commitment to empowering women. And the organization doesnt discriminate on things like what type of bike you ride. The Litas is a motorcycle collective, not a motorcycle club (MC). We use terms like "branch" instead of "chapter." There's no hierarchy, dues, or any other cumbersome things typical MCs require. That's a cause I can get down with!
Reaching out to the two closest Litas branches, I was able to do my first ride with The Litas Atlanta in May 2020 on International Female Ride Day. You can't imagine how it felt riding with this incredible group of women riders!
I was so high from the rush of having ridden for the first time with a group of women but I was still somewhat hesitant to become a founder. But one of the members connected me with a woman named Chesley Machado who resides in Anderson, South Carolina, closer to where I live. We messaged each other back and forth for a couple of days, sharing our stories and getting to know one another. Then during a Zoom chat with Chesley, myself, and another female I had met in the local biker community, we decided to go ahead and submit our application to start our own branch in Greenville, the mid-point for all of us. Unfortunately, shortly after being approved we lost the third founder.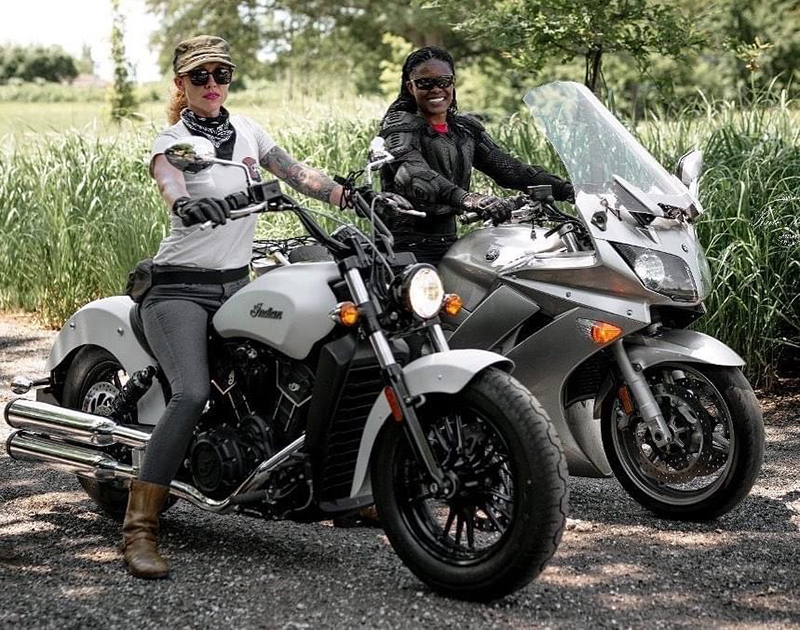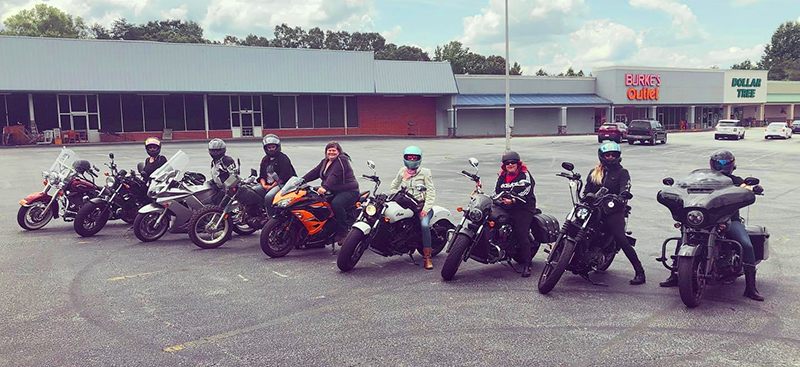 My goal to provide new female riders what I didn't have, a community of other women riders who encourage, inspire, and empower one another is now a reality. Just six months after starting the Greenville Litas we have 68 members. Mind you, they're not all active and some have joined and have yet to attend a group meet-up/ride. But we had no idea initially that we'd be this large.