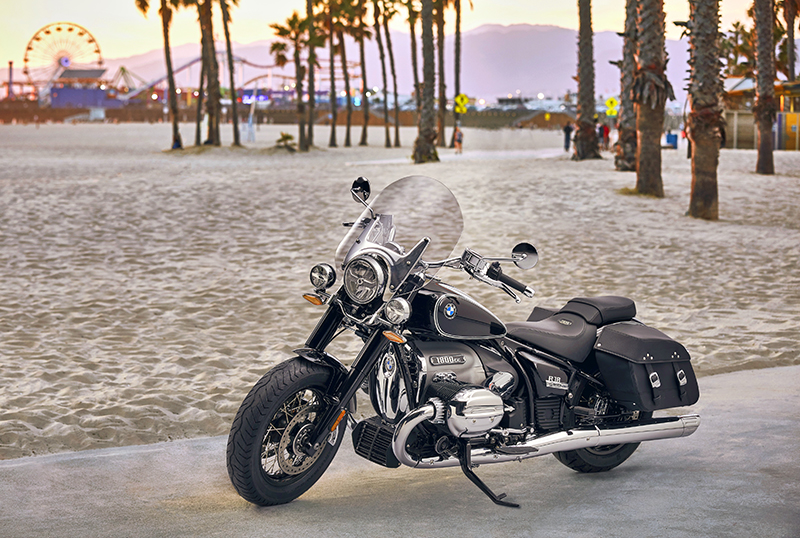 Following the premier of BMW's new R 18 cruiser that we reviewed here, Motorrad has introduced the first addition to the model series, called the R 18 Classic. For just $2,000 more than the base R 18, the Classic includes touring bike features such as a windshield, saddlebags, floorboards, cruise control, passenger seat, 16-inch front wheel (as opposed to the 19 inch), and LED driving lights.
The R 18's 1800cc boxer engine has more than enough power to give riders a relaxed ride, even at highway speeds, so its only natural to add long distance comfort features to the big cruiser to make it cross-country capable.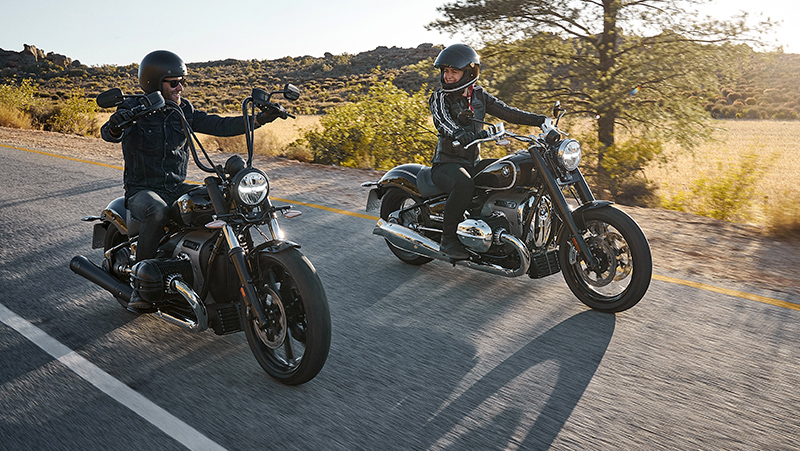 With the addition of the R 18 Classic's touring features, riders can enjoy all that power and go farther in comfort and ease without having to add accessories one by one, which can be costly and time consuming.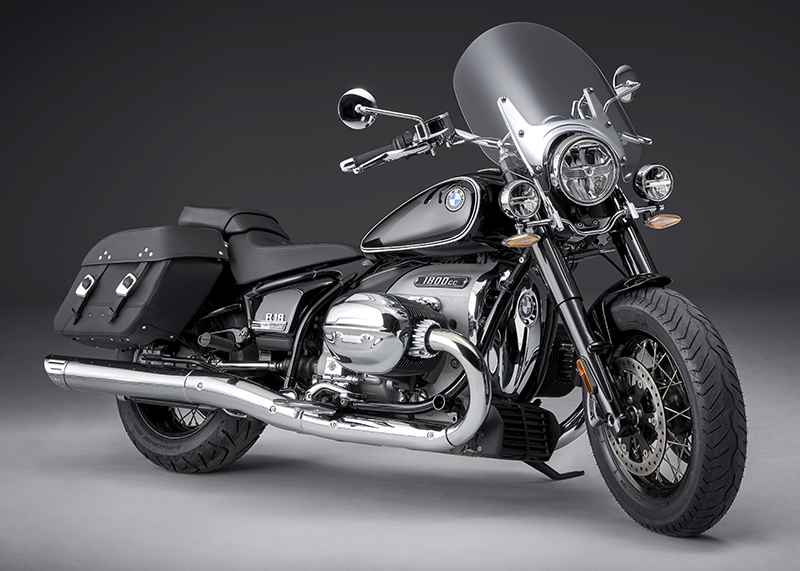 While almost all the specs on the Classic match the R 18 base model, the extra accessories add 44 pounds, making the overall wet weight of the Classic 805 pounds—still lighter than the 828-pound Harley-Davidson Road King, a model similarly styled to the R 18 Classic and one of women's favorite touring motorcycles.
The Classic's seat height is 27.95 inches, 3/4 inch higher than the R 18, but a low seat option is available which brings the rider .8 inches closer to the ground. Some riders will appreciate the Reverse Assist option which is included with Special Edition models or part of the select and premium packages. To see it in action, check out this short video: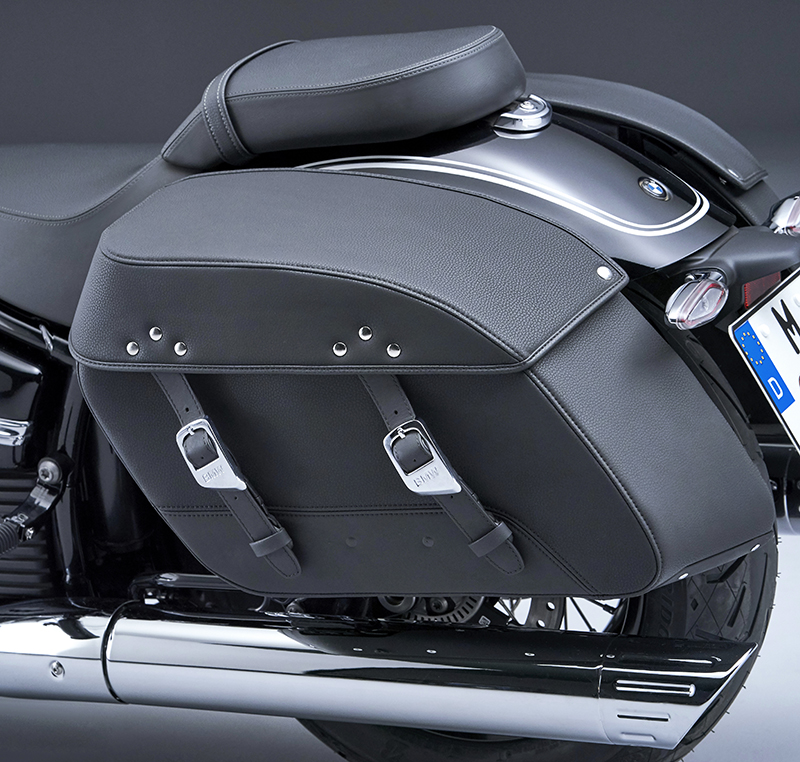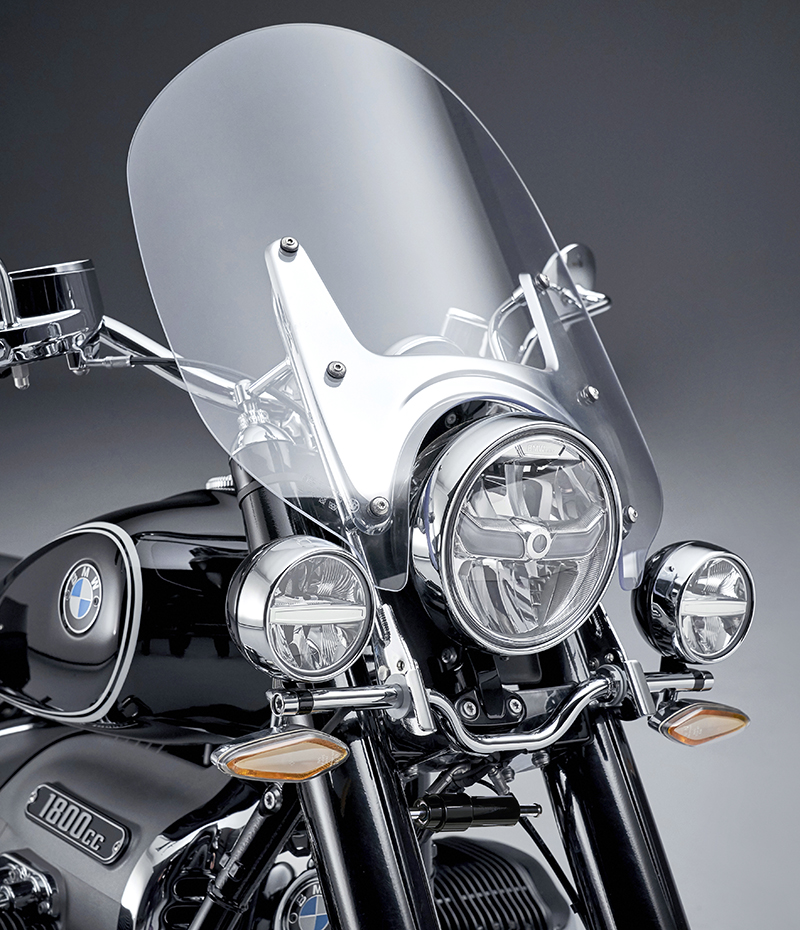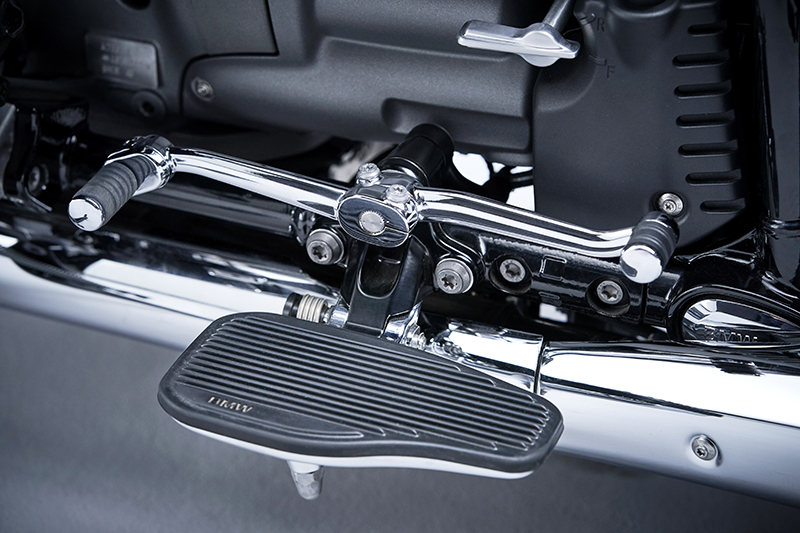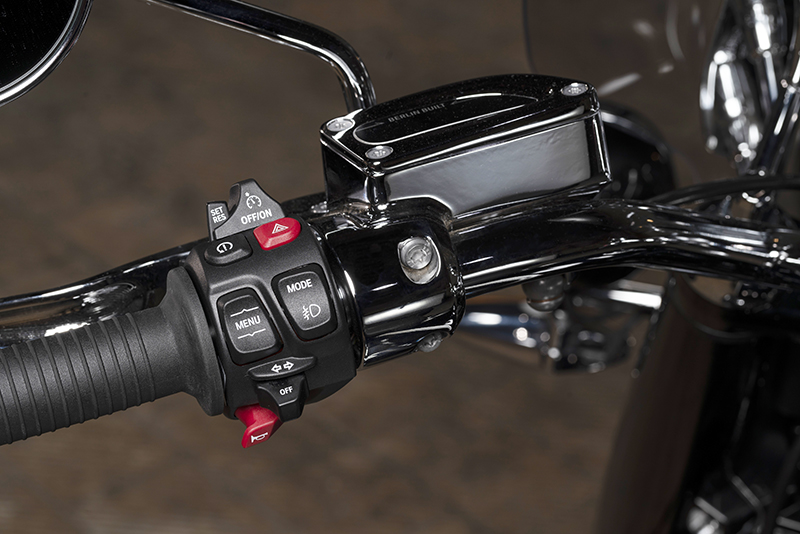 Related Articles
New Motorcycle Review: 2021 BMW R 18 First Edition
Top 5 Touring Motorcycles Women are Riding Now