A lot of women are choosing the comfort of a big touring motorcycle, but while they have the skills to handle the big bike, often their feet cant flat-foot the ground. Being flat-footed gives a rider more stability when moving a large machine around in parking lots. Thats where a low seat comes into the picture.
Mustang is debuting a new low seat designed for 2009 and later Harley-Davidson FL Touring models. The company's LowDown Seat moves riders 1.5 inches lower than a standard stock seat, helping shorter riders get their boots firmly down on the ground.
In addition to lowering the rider, the new design places her in a more forward position and has a narrower nose for better stability at stops. The LowDown also provides a deeply pocketed, 16.5-inch-wide front bucket for the driver, while the passenger rides comfortably on a fully supported 14-inch-wide seat. A fully adjustable, fold-down driver backrest is optional.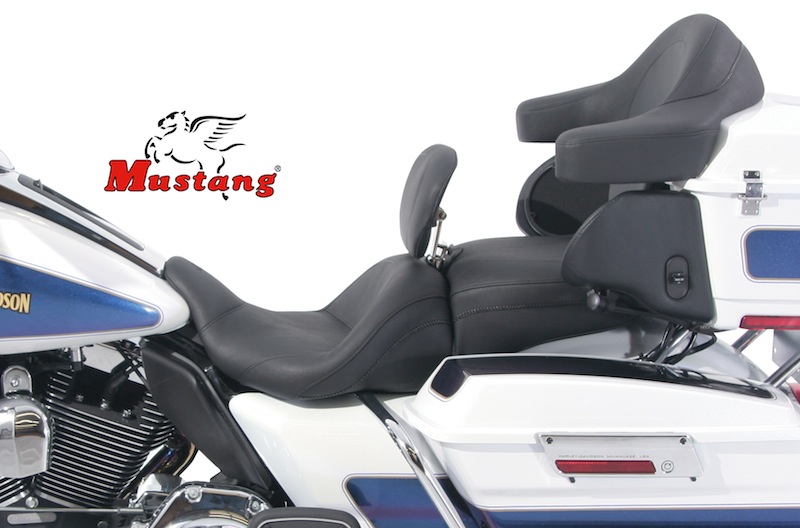 The plain, one-piece LowDown Seat with a driver backrest retails for $669. For custom passenger comfort, a matching wrap-around passenger backrest with extended arms is available for $269. For more information, visit MustangSeats.com or call 800.243.1392.
Related Articles