A rider shopping for the perfect-fitting motorcycle will take into account many factors, but for most women riders, seat height is one of the biggest considerations. While finding the right seat height can be difficult for any rider, those with shorter inseams have a harder time than most. To help out the vertically challenged, Harley-Davidson is releasing the new Super Reduced Reach Seat (not to be confused with the Reach Seat), a saddle designed to decrease reach to the ground and controls.
The Harley-Davidson Super Reduced Reach Seat, made for 2009 and later touring and trike models, moves a rider even closer to the controls than the Harley-Davidson Reduced Reach Seat. Its narrower nose area also allows the legs to be about an inch closer together so that feet can rest firmly on the pavement.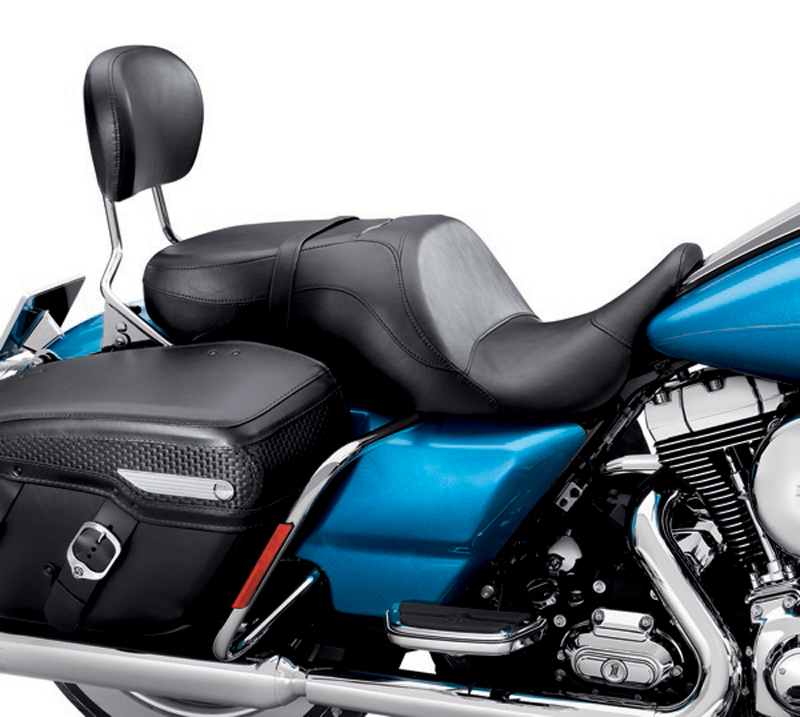 The scooped, bucket-shaped saddle is enhanced with back support padding to move the rider 2.5 inches farther forward and 1.5-2 inches lower, depending on the model. The seat can also be equipped with an optional rider backrest for added support and comfort.
The Super Reduced Reach Seat retails for $299.95 and can be purchased from your local Harley-Davidson dealership. To locate a dealer, visit
Harley-Davidson.com
.
Related Articles
Customizing A Harley-Davidson Street Glide