Some quickie news items to take note of this week:

Women Riders Networking Brunch and Ride at Americade
On Friday, June 10, the American Motorcyclist Association (AMA) will hold a complimentary networking brunch for women riders. Join the AMA and several women#8217;s riding organizations from 10:00-11:30 a.m. at the Roaring Brook Ranch in Lake George, N.Y., to hear what the AMA has planned for the future of women and riding. You can also meet representatives and members from women#8217;s riding clubs and take part in a group ride after lunch. RSVPs are strongly encouraged. For more information and to RSVP, contact Maggie McNally at
maggiemmcnally@aol.com
.
Arai and Icon Helmets Rank Highest in Customer Satisfaction
A new survey by J.D. Power and Associates reports that Arai and Icon lead the pack when it comes to happy customers. In a study based on the responses of 4,820 2009 and 2010 model-year motorcycle and helmet owners, Arai ranked highest in customer satisfaction for the 13th consecutive year, performing particularly well in fit, comfort, and face-shield effectiveness in keeping wind out.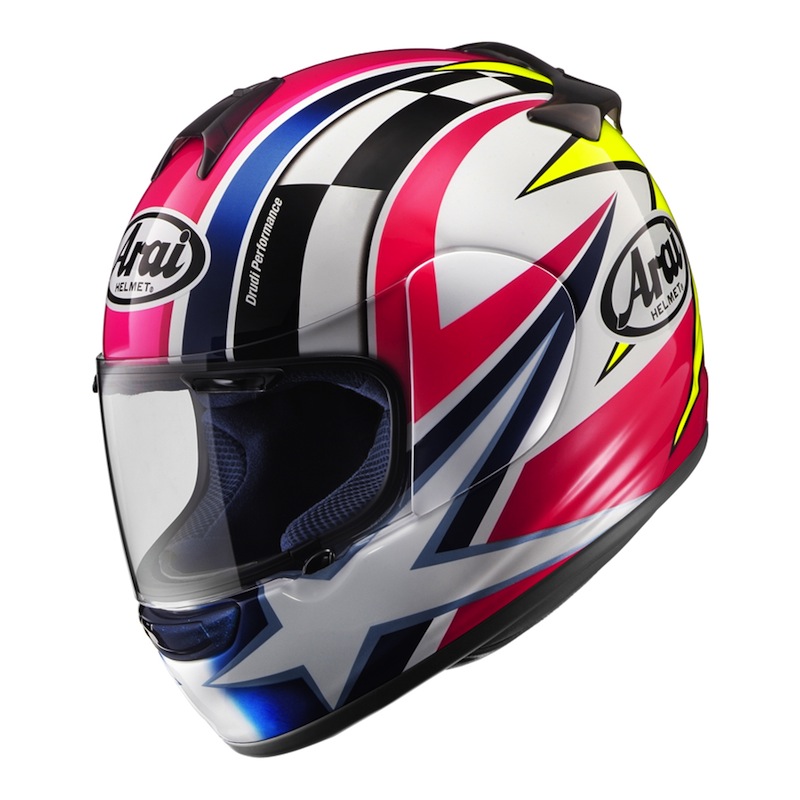 Icon#8217;s helmets stood out especially in the color and graphic design categories. The study also found that nearly one-fourth of helmet owners purchase their helmets online#8212;up from 4 percent less than 10 years ago#8212;a dramatic increase that underscores the Internet#8217;s growing influence on the promotion and sale of motorcycle accessories.
Mid-Atlantic Womens Motorcycle Rally in Two Weeks!
Join other women riders this June for the Mid-Atlantic Womens Motorcycle Rally (MAWMR) in Gettysburg, Pa. Now a three-day event, the MAWMR will take place on June 16-18 and is open to any woman who wants to connect, laugh and ride with other women riders. The event will feature fun and informative seminars and demonstrations ranging from crafts to motorcycle maintenance. There will also be motorcycle games, clothing and accessories vendors, a bike show, live entertainment, a parade and a banquet. Money raised will be donated to Susan G. Komen for the Cure. For more information, including a schedule of events and registration forms, visit
mawmr.org
.