We are now in the middle of summer and temperatures around the world are heating up. While there are plenty of things we can do to stay cool and keep riding safely, the most obvious is to get a good vented riding jacket. Mesh riding jackets, like the Indian Arlington jacket reviewed here, allow the air to flow easily through the entire garment.
From Indian Motorcycle's Heritage collection, the lightweight Arlington ladies jacket keeps the sun off riders' skin while offering comfort, protection, and style. The hot weather mesh jacket is made of 95% polyester with its 5% leather in the form of two stylish tan stripes. CE level 2 certified back armor and removable, slim, lightweight protectors in the shoulders and elbows offer additional protection without extra bulk.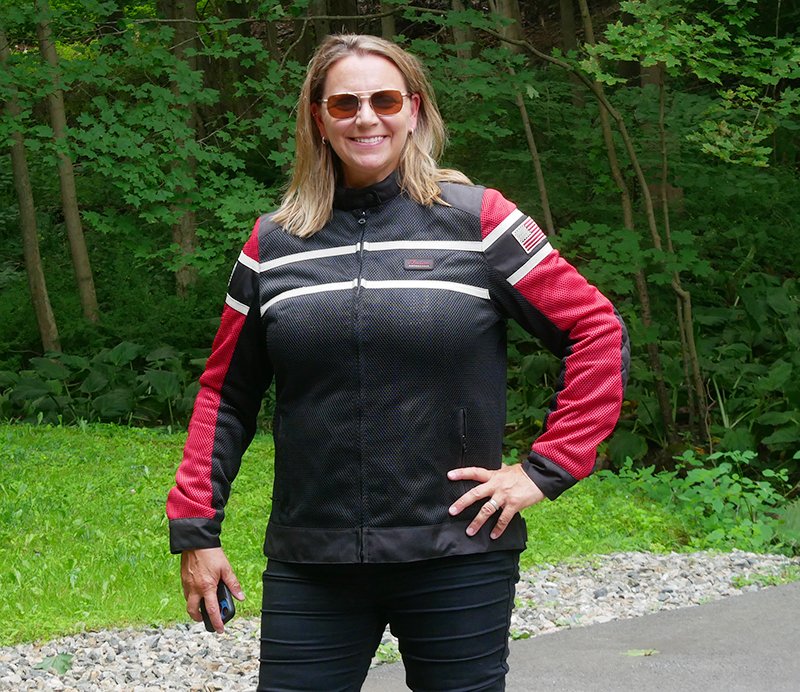 The Arlington incorporates fit features I always look for in a motorcycle jacket—action back, arm length long enough to cover my arms to my wrists, adjustability features, comfortable armor, and an elongated back to keep my butt covered, even when leaning forward in a more aggressive riding position.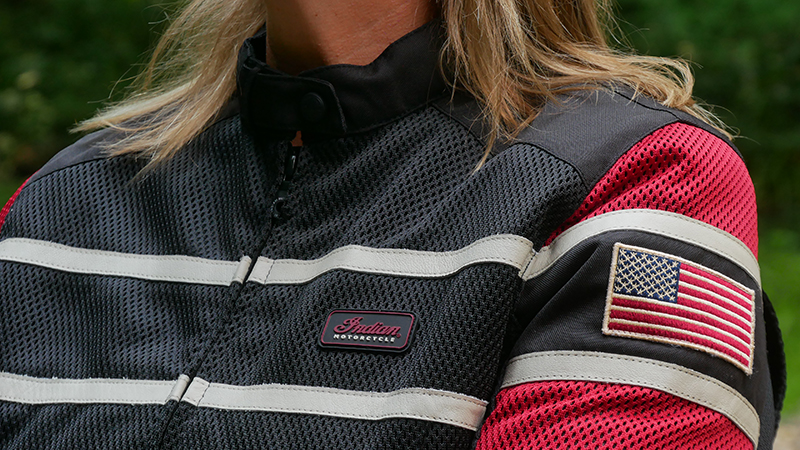 Arlington Adjustability and Fit
The Arlington has a fairly straight fit for a women's jacket but does offer some adjustability in the lower waist. Personally, I'm okay with the straight cut, as it fits my curvy bust and hides some of the extra bumps in my mid-section. More importantly, it allows some room to add a thicker layer, such as a sweatshirt, if I need more than the thin liner the jacket comes with.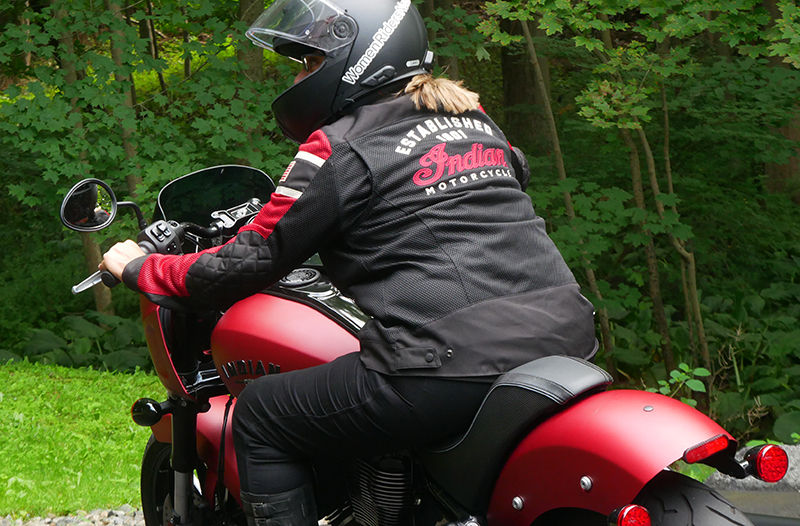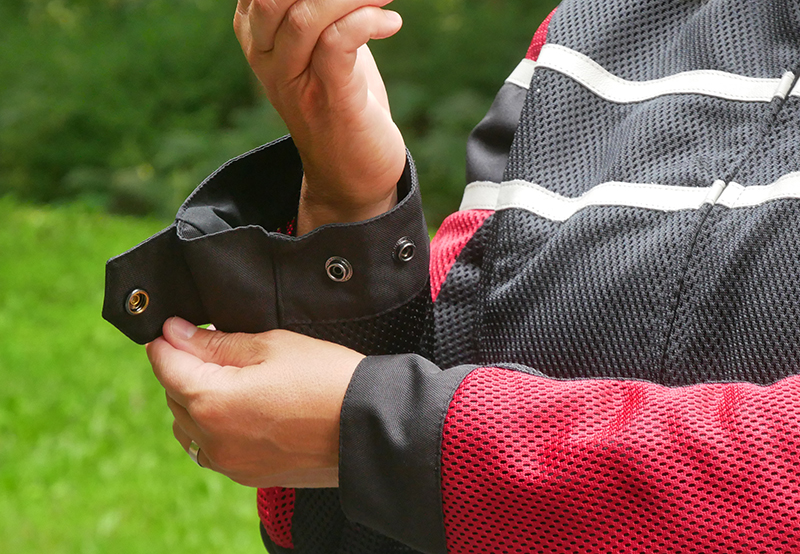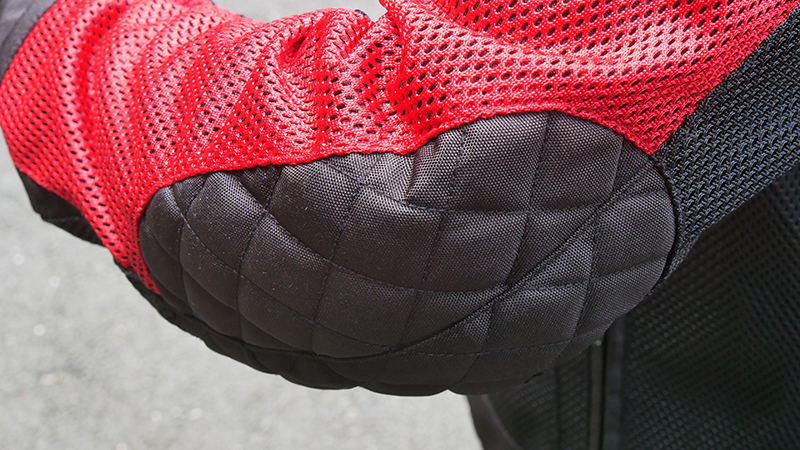 Every good riding jacket needs plenty of pockets. The Arlington gives riders plenty of choices for storing all the small items you want on a ride. Most of the pockets are zippered to keep contents secured in place.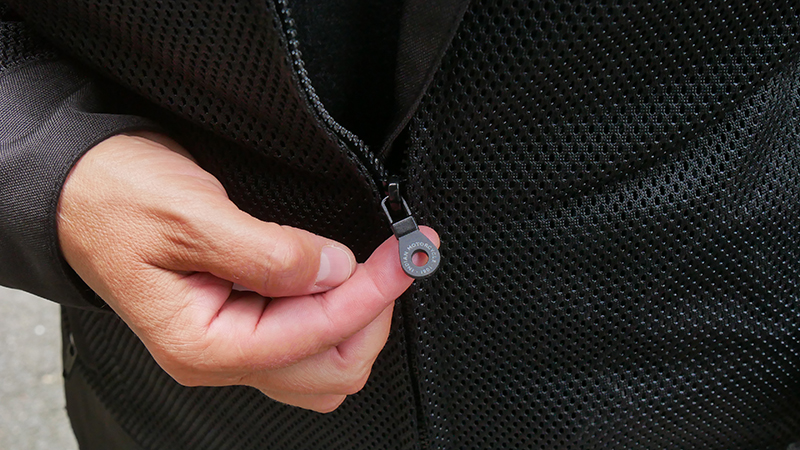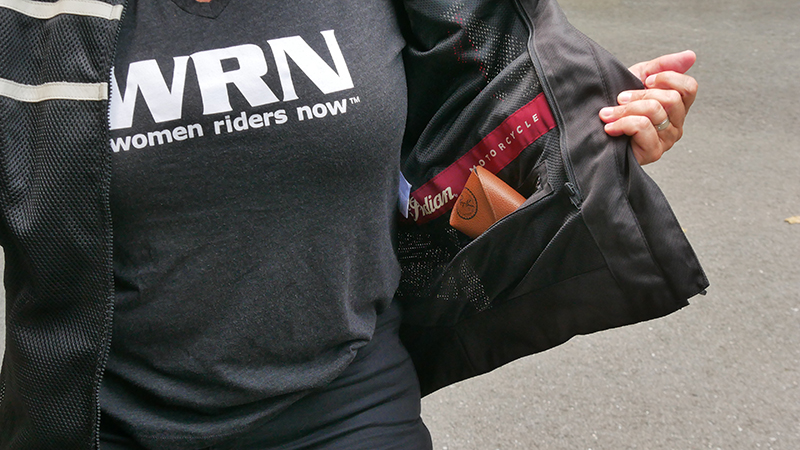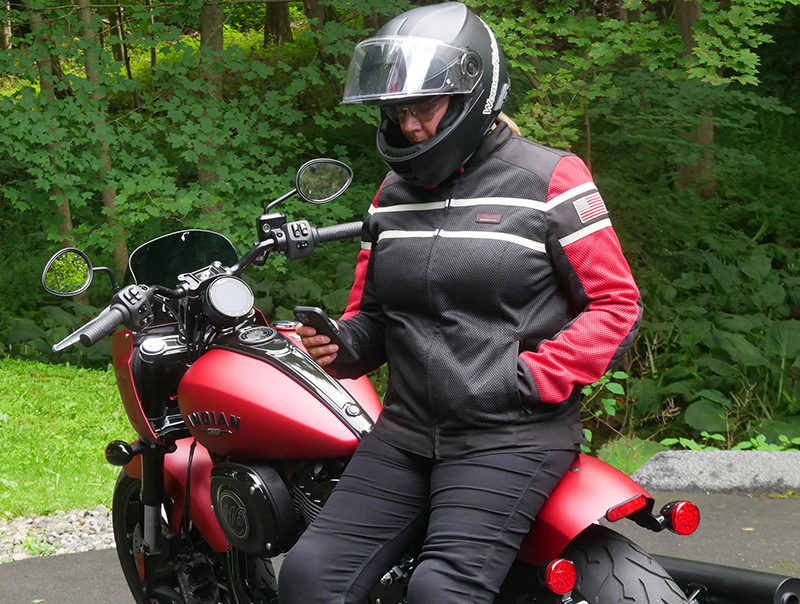 Even the included liner has an interior pocket for storing some extra stuff. I tend to stuff pockets like these with things like eyeglass cleaning cloths and electrolyte tablets.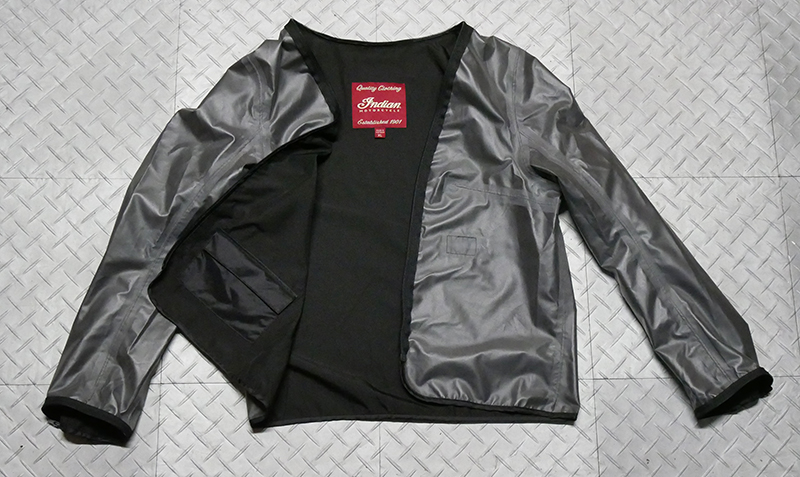 Riders and passengers alike will enjoy the free flowing air you feel while wearing Indian's Arlington jacket. The cut is fairly straight, which works well for my XL body, and allows extra layers to fit easily under the jacket. Thin and flexible armor is unnoticeable while riding and makes this jacket easy to fold and store in a saddlebag. Ladies who ride often in muggy and hot climates will appreciate this quality mesh riding jacket from Indian Motorcycle.
For more information, visit IndianMotorcycle.com.