Update 9/6/11: Be sure to check out our exclusive video of the first Biker Belles ride at Sturgis.
I've been back from the Sturgis Motorcycle Rally just two weeks, and I'm still catching my breath as I pore over hundreds of photos and several hours of video that I shot. Our goal at Women Riders Now is to deliver finely crafted stories as opposed to hastily posted photos and quickly written news copy in an effort to be the first online source to get you the story. So over the next two weeks, I will be finishing the rest of my Sturgis stories, including a video of the Biker Belles ride, the all-women charity ride that took place during Sturgis. Here are few photos as a preview:
| | |
| --- | --- |
| Just a few of the riders on the Biker Belles ride driving through scenic Whitewood, S.D., near Sturgis. | The Biker Belles gather at the start of the ride and listen to announcements and a welcome from ride organizers. |
| Diva Amy of WRN's Blingin' With Diva Amy column emcees the fashion show. | Me with Joan Krenning-Clarkson, owner of RidersWraps.com, who supplied lots of embellished headwraps and T-shirts for the fashion show. Thank you, Joan! |
Check out the New Hot Leathers
Check out the new and improved Hot Leathers Web site. Hot Leathers is a longtime supporter of WRN, so we're excited to share the company's online store and new navigational features that make shopping the site much easier.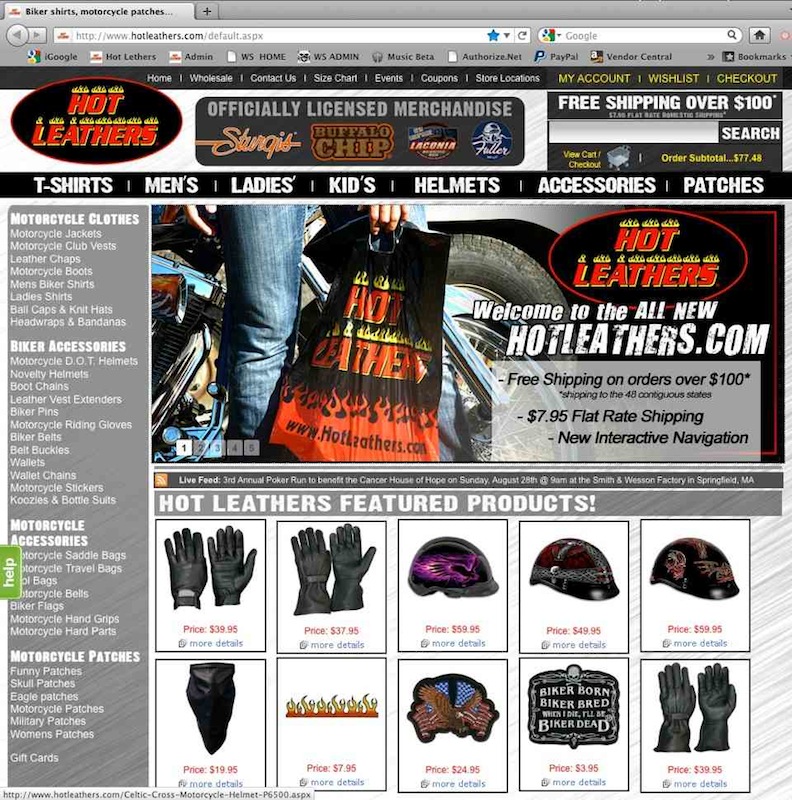 We're proud to have Hot Leathers associated with WRN. Every two weeks in the WRN Newsletter, Hot Leathers offers subscribers an exclusive and substantial discount on a women-rider-related product. Be sure to sign up for that. Plus, WRN readers always get free shipping on orders from Hot Leathers. Visit the Hot Leathers ad on the right side of our site to find out how.
Women Riders Now in the News
Magazine and newspaper editors occasionally call me to get my expert opinion on the subject of women and motorcycling or sometimes on motorcycling in general. It's great press for WRN and for women riders overall. Here's the latest article in which I was quoted. It originally ran in the Detroit Free Press and has been picked up by at least 10 other newspapers across the country.
And here's a link to another story in which I'm quoted about Harley-Davidson's new 2012 Switchback motorcycle. To see more articles in which I've been quoted, visit the WRN In the News page.
Land Speed Racer Valerie Thompson Picks Up New Sponsor
CTEK, maker of the "world's smartest battery chargers," is partnering with motorcycle racer Valerie Thompson and the Kerry Alter/Julian Bivins Racing Team in their quest for land speed records at the upcoming 8th Annual BUB Speed Trials on the famed Bonneville Salt Flats in Utah.
Ken Palmman, VP of CTEK, said, "Valerie is already a two-time land speed record holder, and the team is a proven winner, so it's a great fit. CTEK Smarter Chargers are already offered by some of the leading automotive brands around the world, and this is a great way to get involved and increase our brand awareness with the motorcycle community."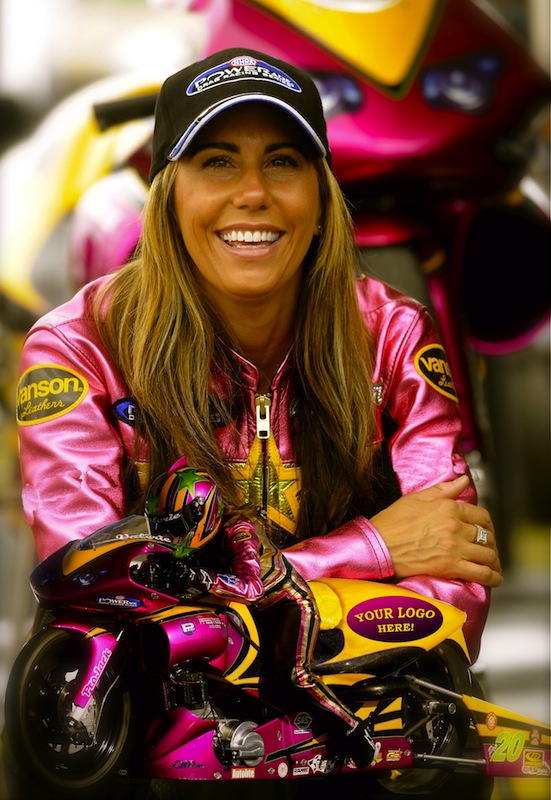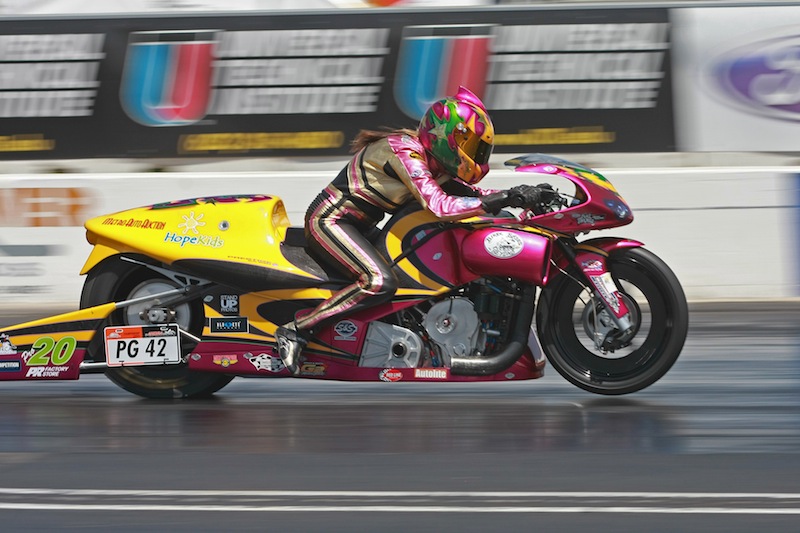 The team will compete with a BMW Superbike, aiming to win Valerie's membership in the exclusive club of women that have attained the 200 mph mark on two wheels. The BUB Motorcycle Speed Trials will be held Aug. 27 through Sept. 1. The event is hosted by the American Motorcycle Association (AMA), which verifies and sanctions all US national records. All world records are verified and sanctioned by the Fédération Internationale de Motoclisme (FIM). More than 300 racers will attempt land speed records this year, yet based on historical performance, less than 10 percent will set those records, signifying the difficulty of the endeavor.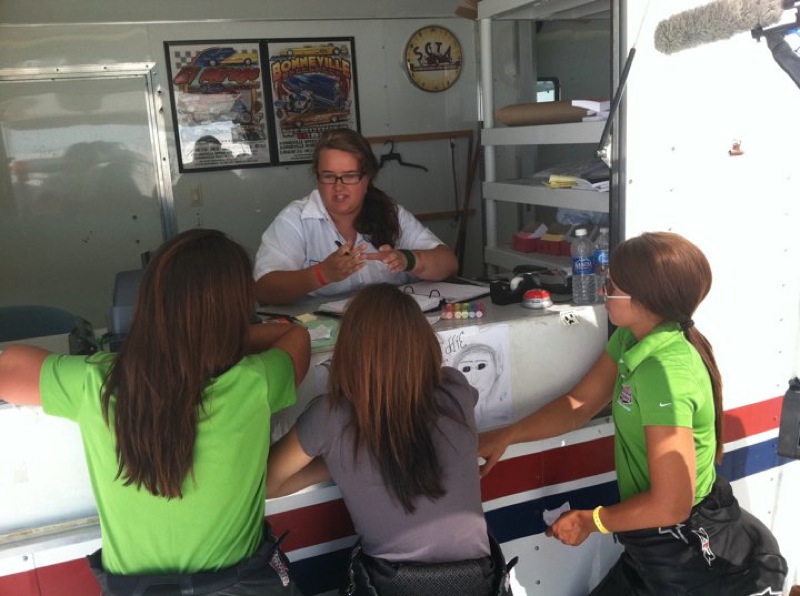 Speaking of land speed racing, Laura Klock and her daughters, Karlee and Erika—all previous record holders and stars of the salt—were in Bonneville last week doing qualifying rounds. All three qualified to receive licenses to race more than 200 mph. Wow, that's fast. You couldn't pay me to ride that fast. You go, girls—we'll be watching you! To read more about Laura Klock and her daughters, check out this WRN feature story.
Related Articles
EXCLUSIVE VIDEO: Great Turnout for First Biker Belles Ride