Roar Motorcycles, based just near Daytona Beach, Fla., recently came onboard as a supporter of Women Riders Now. We're excited to help promote what Roar has going on as the only female-focused motorcycle dealership in the country that is also manufacturing a custom-built motorcycle designed with women in mind.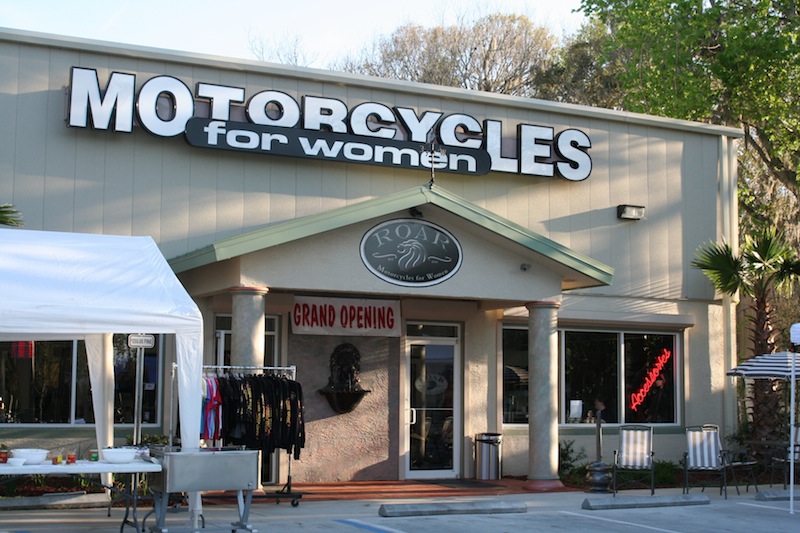 If you're going to Daytona Bike Week, you'll want to make a point to stop by Roar, as Kathy, Jacki and the gang will be hosting women riders in their hospitality tent all week. Here is the schedule of events:
Tuesday, March 13
After the Harley-Davidson MDA Women's Ride, visit Roar Motorcycles for an Open House.
Wednesday, March 14
7:00 p.m.: Women In The Industry Reception. This is an invitation-only, RSVP event offering an opportunity to build relationships and share thoughts and ideas in a social setting. Women in the industry who'd like more information can call 386.255.7527.
Thursday amp; Friday, March 15-16 (Added March 5, 2012)
9:00 a.m.-12:00 p.m.: ASMI Bystander Assistance Training. This class, taught by women who ride, teaches motorcyclists what to do at the scene of an accident until help arrives. Registration is required. For more information, contact cat@oneleggedblonde.com or gina@openroadradio.com.
Thursday, March 15
7:00 p.m.: Free pre-MSF course confidence-building class with Kathy Tolleson
Friday, March 16
11:00 a.m. amp; 1:00 p.m.: Free basic bike maintenance class
All day: Pampering tent with free chair massages, foot soaks and rubs, plus gourmet coffee and tea
Saturday, March 17
10:00 a.m.: Sisterhood Ride (women only); free lunch following ride
12:00 p.m.: Ladies-Only Bike Contest
12:00-2:00 p.m.: Book signing with Cris Sommer Simmons. Cris will be debuting her newest book, "The Cannonball Diary." She will also be signing her other book, "The American Motorcycle Girls."
For more info, visit RoarMotorcycles.com.
Progressive Adventure for the Cures
Last year we told you about an exciting dual-sport ride that would benefit breast cancer research—and possibly change your life. If you missed that opportunity, heres your chance to sign up for a similar one. On May 14-18, the Womens Motorcyclist Foundation will present its 2012 Progressive Adventures for the Cures, a woman-centered program for riders of all levels. #xB;The three full days of rider training and guided trail riding will take place at Hollister Hills #xB;California State Recreational Vehicle Park, about an hour from San Jose. Participants are promised a fun, life-altering experience and will take away a whole new and improved set of riding skills.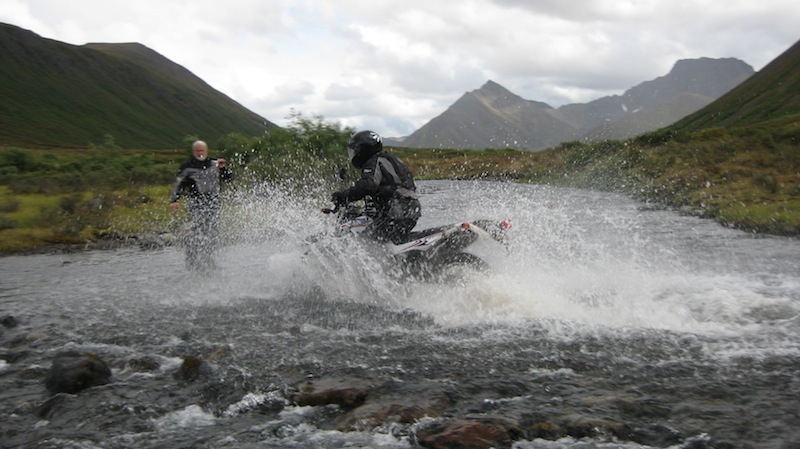 The cost for Adventure for the Cures is $350, which covers the use of motorcycles, fuel, trainers, ride guides, plus opening and closing evening meals and camping. Participants are also asked to raise a minimum of $250 for the Dr. Susan Love Research Foundation, an organization dedicated to eradicating breast cancer and improving womens health. For more information, visit WomensMotorcyclistFoundation.org.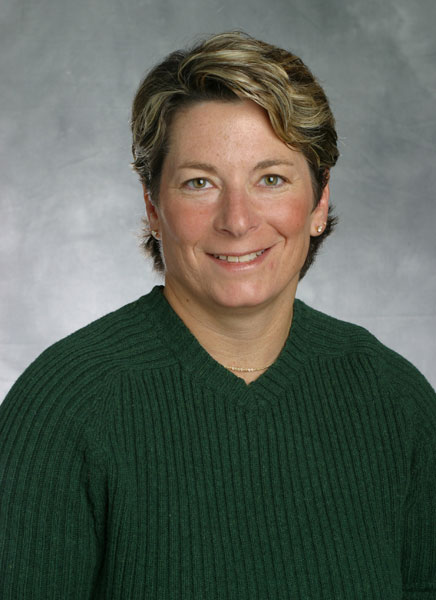 Jan Plessner Moves On
Two weeks ago, I got word that longtime Kawasaki Public Relations Manager (and promoter of women and motorcycling) Jan Plessner had left her job at the Japanese motorcycle manufacturer after a long career there. I contacted Jan, and here is her official statement about her departure.
After 20 years on duty for Kawasaki, I was informed last week that my position was eliminated. My last official day was Friday, February 3, 2012. It has been an incredible run! For the past eight and a half years as P.R. manager, I have enjoyed the opportunity to learn from and work with many amazing people.

As most of you can attest, we have been "on the gas" literally (and figuratively), making things happen, even during a challenging economy. You know what they say: "When one door closes, another one opens." Im already starting to benefit from this change and my new point of reference.
To learn more, read WRN's profile on Jan Plessner.
David Uhl's Latest
As many of you know, I'm a big fan of painter David Uhl's work. I own three of his motorcycle paintings on giclee paper. Check out David's latest painting inspired by the photograph below—who knew this type of scrutiny existed back then! This is David's 2012 Daytona commemorative painting, the eighth in a series. It's titled "Above the Law."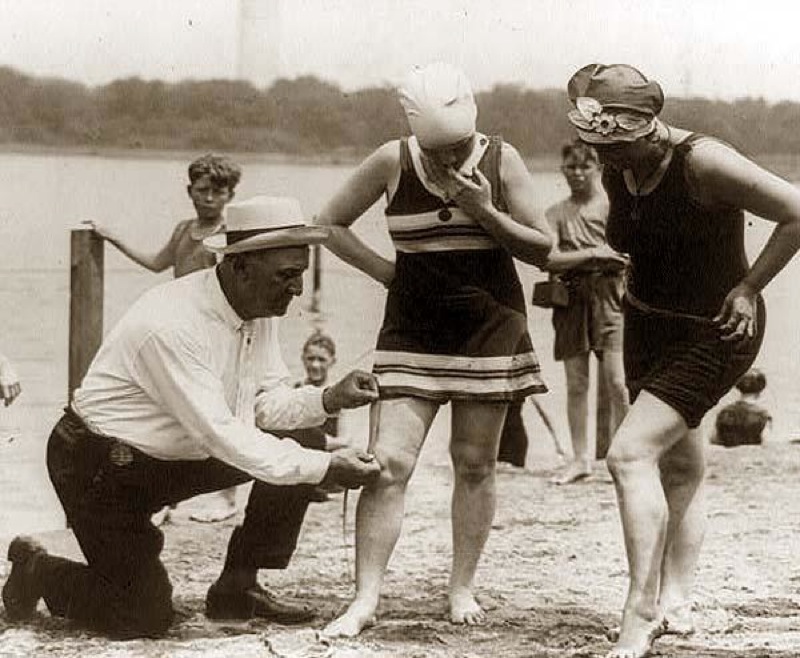 David says, "I saw this black and white photo a number of years ago and thought it was very entertaining. I then found out it was one of the most popular photos on the Internet and felt that many people must feel the same as I about its implications. I have been toying with the idea of turning it into a piece about early 1912-ish Daytona and finally decided the idea has come to fruition. So I give you 'Above the Law,' in tribute to those special girls who refuse to obey the rules."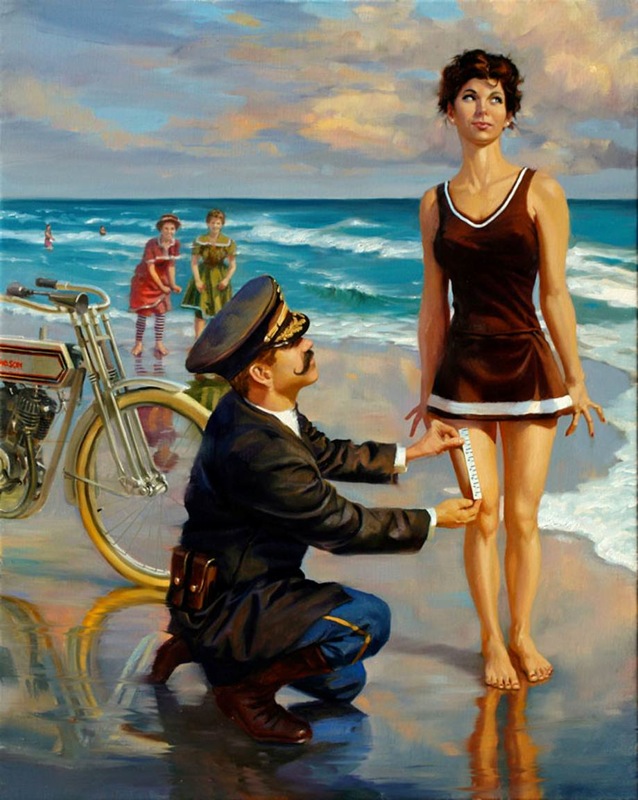 As with his previous Daytona pieces, David will make these prints available through the end of this years Daytona rally (the last day is March 18). Edition numbers will be assigned as orders are taken, and matching numbers are available for those collecting Uhls entire Daytona series. For more information, visit UhlStudios.com.
Way to Go, Cardo Systems
Cardo Systems, one of our longtime WRN advertisers and maker of the scala rider helmet communication system, was recently selected as the Official Motorcycle Helmet Bluetooth Communications System of AMA Pro Road Racing and AMA Pro Flat Track for the 2012 season. Cardo Systems scala rider line of Bluetooth devices includes some of the most advanced and feature-rich communication systems available, and the new agreement provides for many consumer and marketing activation opportunities aimed at exposing AMA Pro fans to the companys high-quality product line.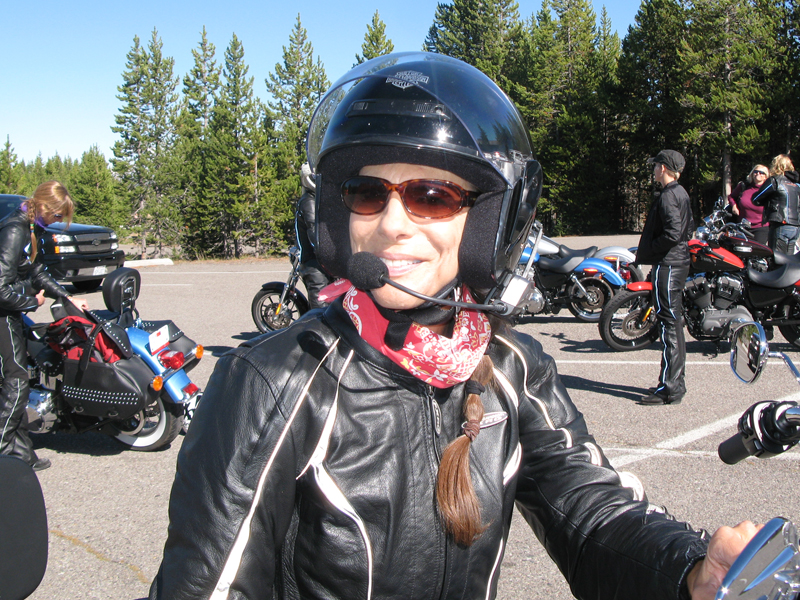 The agreement designates Cardo Systems as an exclusive partner of AMA Pro Road Racing and AMA Pro Flat Track and provides in-market and promotional rights to utilize the series marks at the racetrack, in retail outlets and in related media. As part of the agreement, Cardo Systems will have an opportunity to establish an on-site activation plan at each event to promote their latest product offerings to the many brand-loyal race fans in attendance. Additionally, Cardo Systems' products will be showcased in a series of product reviews and giveaways on AMA Pro Racing's Web site and official social media channels.

Although there is no competition component to the partnership, as a show of support to the AMA Pro Road Racing and AMA Pro Flat Track riders, the agreement calls for a year-end rider award program that AMA Pro Racing will name after Cardo Systems. Additional information about the rider award program will be released in the coming months.

"Cardo Systems is known for producing high-quality products with cutting-edge technology, and we are very excited to have them as a partner," said David Atlas, COO of AMA Pro Racing. "The new support that Cardo Systems will be offering AMA Pro riders as part of the year-end award demonstrates that the company shares our desire to give back to the paddock." For more information, visit CardoSystems.com.