If you own a motorcycle or trike, at some point the need may arrise where youll need to transport your bike to a mechanic or take it with you on a vacation or weekend trip. In this case, youd need a trailer. The Cycle-Tow eliminates the storage, maintenance, and expense of a high-end trailer because it connects directly to a two-inch receiver on a truck or other four wheel drive vehicle.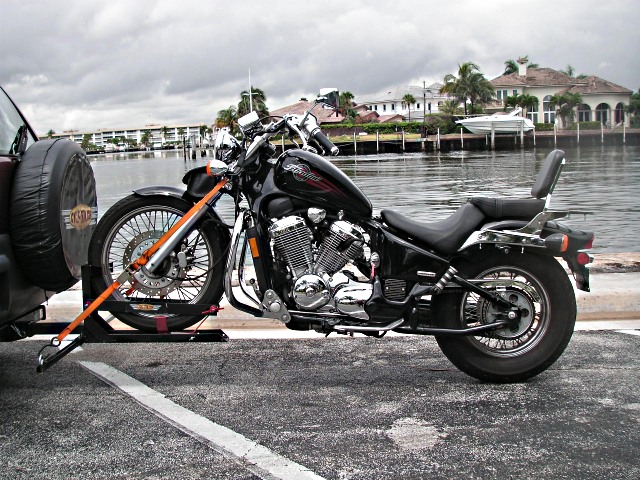 Because of the inherent instability of motorcycles, loading a motorcycle for towing can be difficult, especially without an additional person to help support the motorcycle when securing and tightening the tie down straps. The Cycle-Tow captures the front wheel, so the operator can ride a motorcycle into it, and dismount the bike without worry of it falling over. The rear wheel stays on the ground. The Cycle-Tow is light enough and easy enough that one person can operate it without help from others a feature that should be particularly appealing to women riders.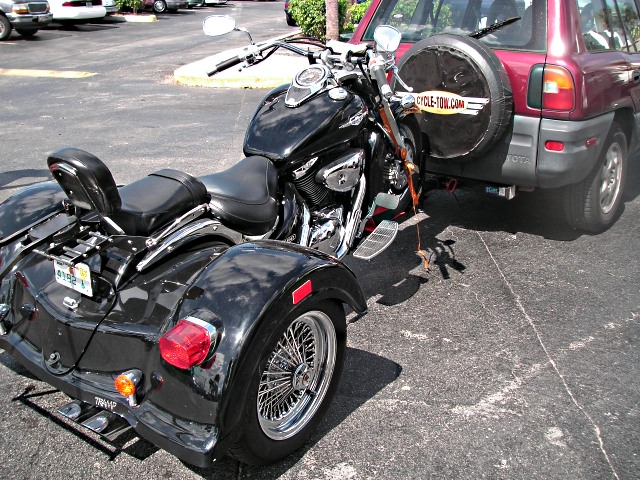 The multi-functional design can be used for towing a motorcycle, or can be used as a wheel chock for storing the bike in a garage. The wheel chock enables the bike to stand upright without the kickstand allowing for a smaller storage area. A wheel chock is also helpful to have when doing basic maintenance on the bike, as again, the motorcycle is upright making it easier to access tight areas of the bike. The Cycle-Tow is made of heavy duty steel, fits standard two-inch receivers, and comes fully assembled.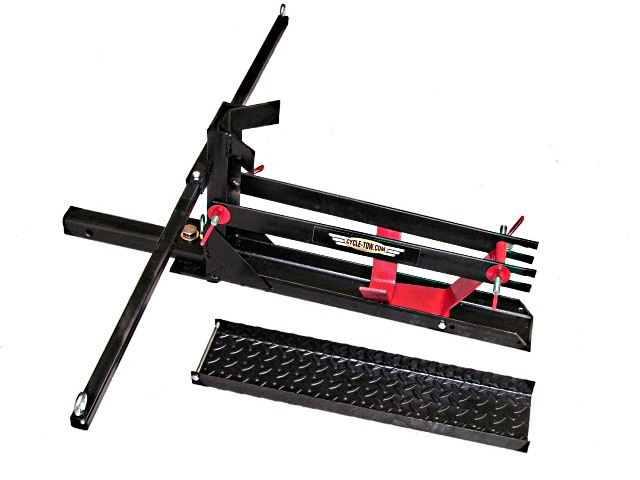 For more information or to order, visit Cycle-Tow.com, or call 561.324.0682.