Our article on basic brake maintenance is a good overview of drum and disc system components, but if you want to go one step further, replacing worn disc brake pads is cheap, easy, and something you can do yourself. As always, check your motorcycle owner's manual (M.O.M.) for information about how often you should check the wear on your brake pads and what is considered acceptable for continued use. My Suzuki Bandit's manual suggests checking the pads every 3,700 miles. When the wear grooves are no longer visible, it's time to replace them.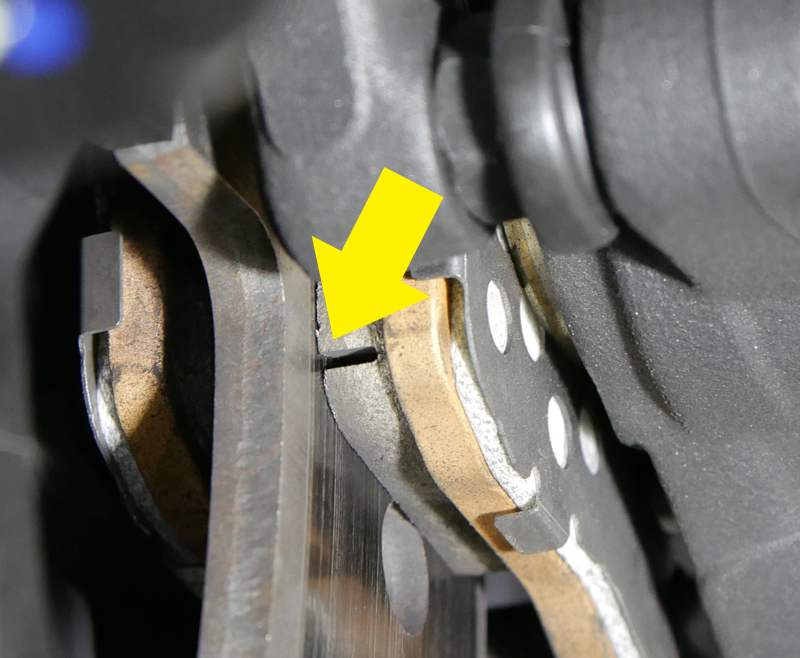 Women Riders Now E-Newsletter
Stay up-to-date on all things motorcycle! Latest gear, bikes, and product reviews. Travel ideas, great product giveaways, and more.
For those who want the satisfaction that goes with working on your own motorcycle, replacing disc brake pads is a relatively easy job you can do in your own garage. You don't need many tools, but you will get dirty. You'll want to have some brake cleaner and rags on hand to clean up all the brake dust that gets on the components, but don't let it get anywhere near your tires or painted parts.
My Bandit has two calipers and rotors for front stopping power and a single caliper and rotor on the rear. The steps are the same for each, however, the mechanism that holds the brake pads in the calipers are slightly different. The following steps show how I replace the brake pads on my bike. Your bike may be slightly different, but this gives you an idea of the complexity of this type of DIY job. It's always handy to have a maintenance manual for your bike to refer to if you are unsure about your motorcycle's parts or how to do a job like this.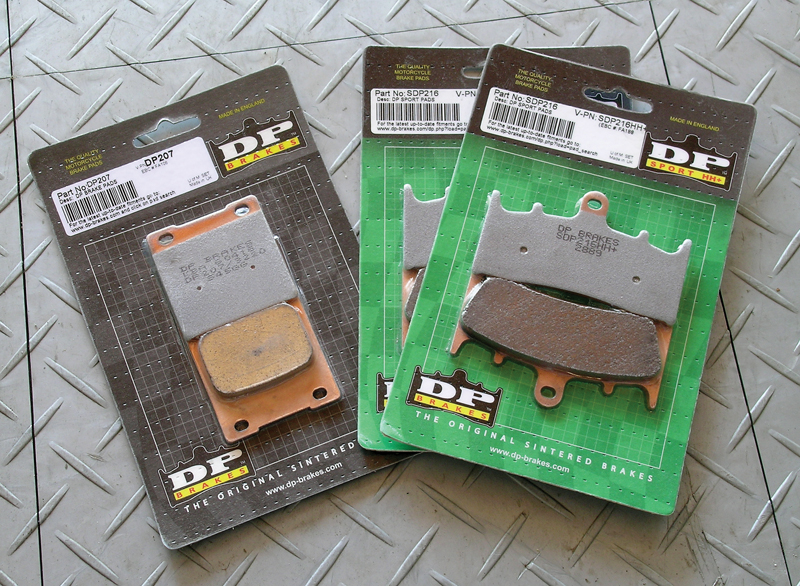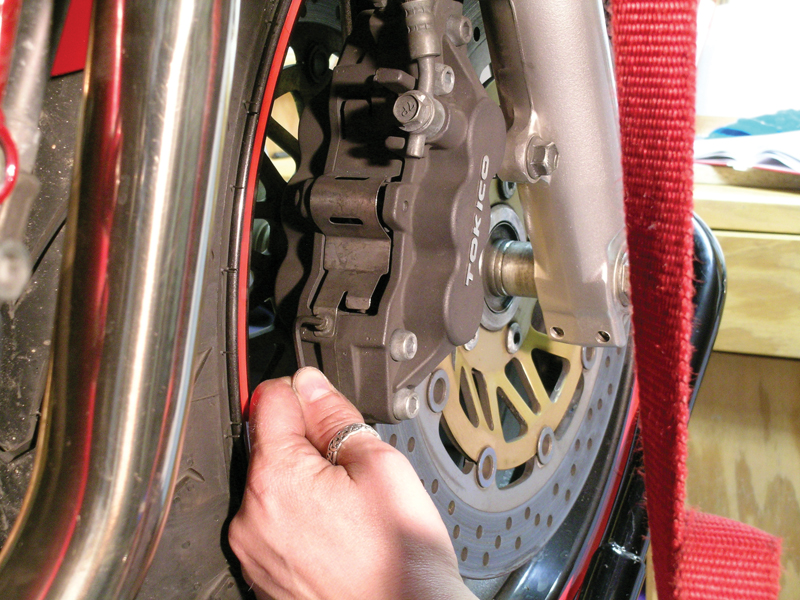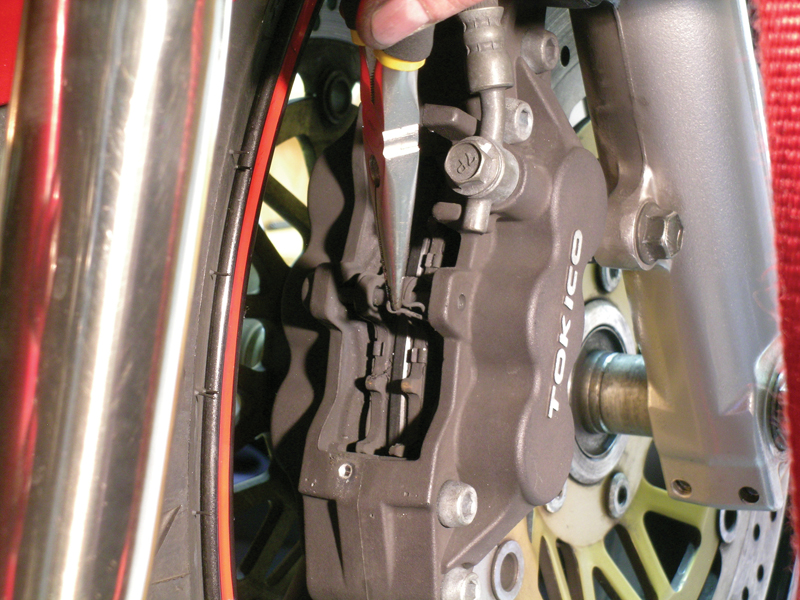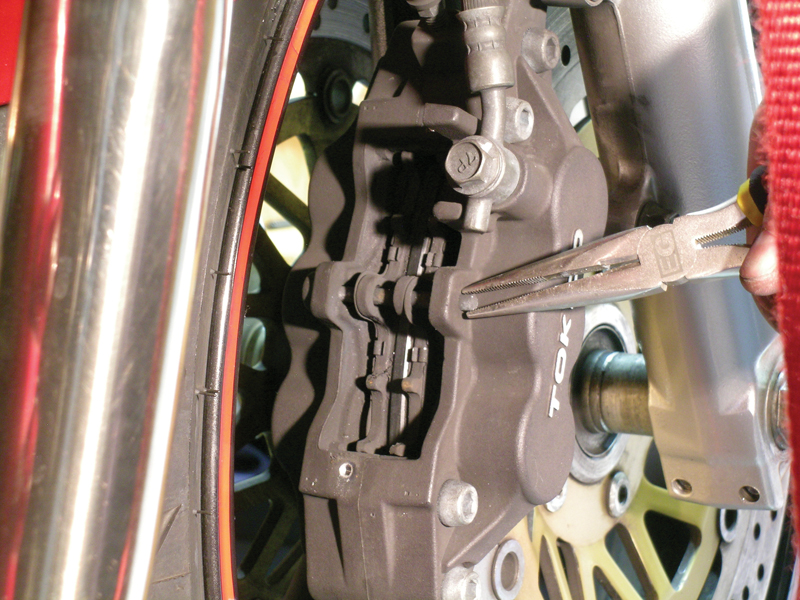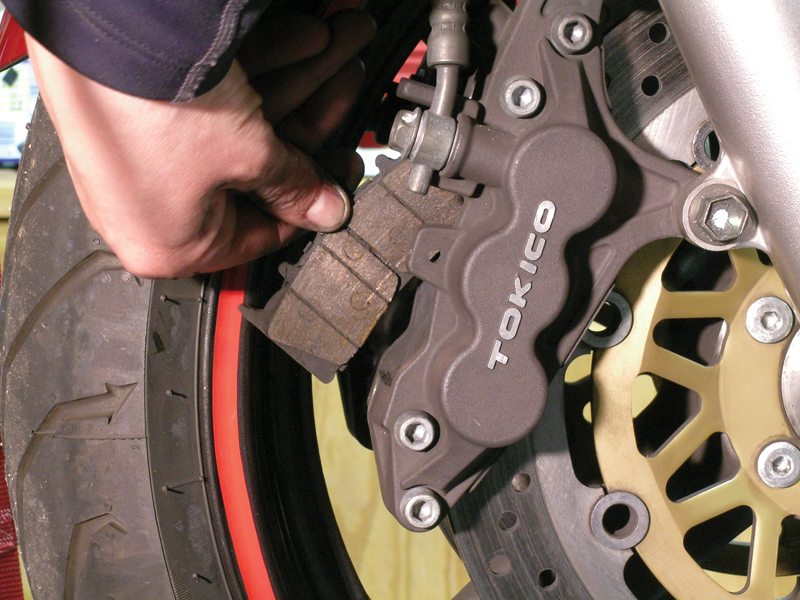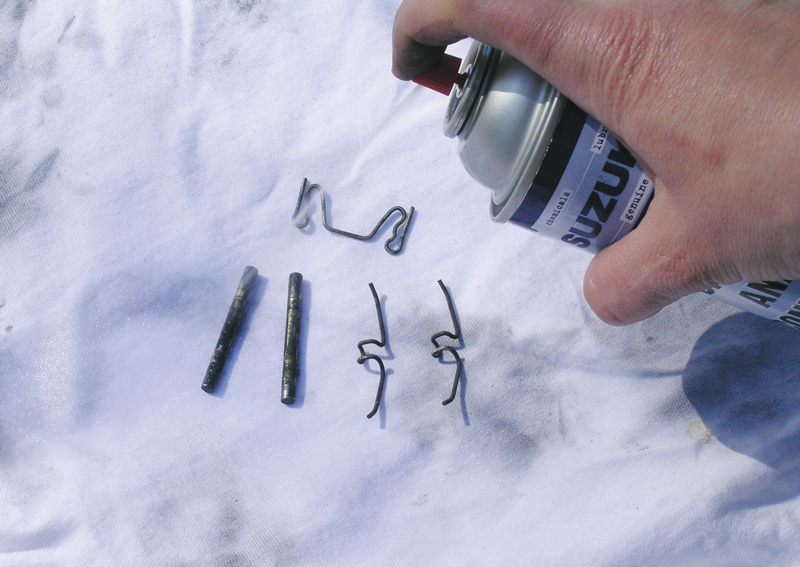 It's recommended to either resurface the brake discs or replace them at the same time as brake pad replacement. If you reuse a worn disc without resurfacing it, the grooves prevent the new pad from making full contact with the disc, thereby limiting the friction used for braking.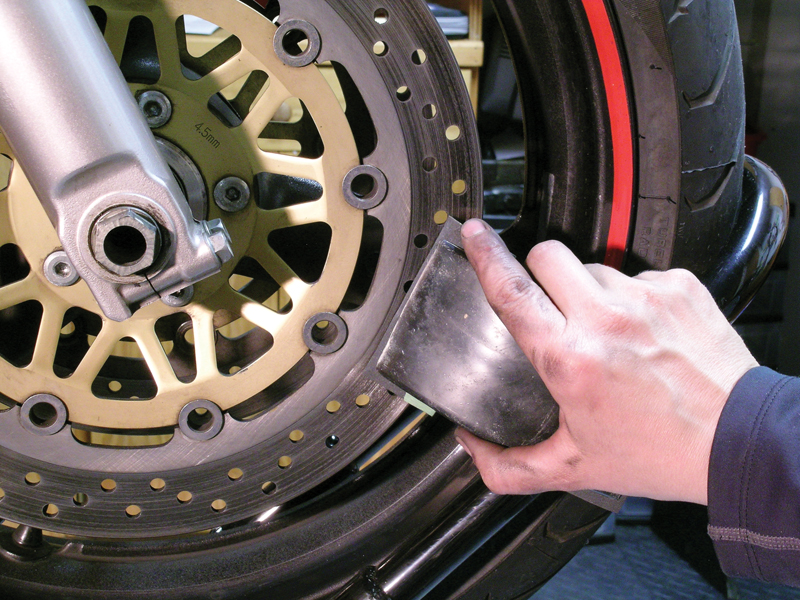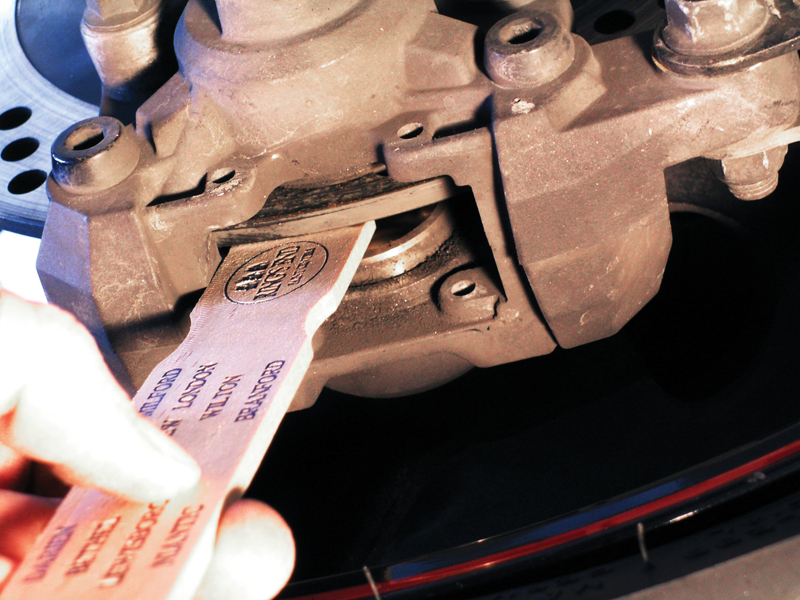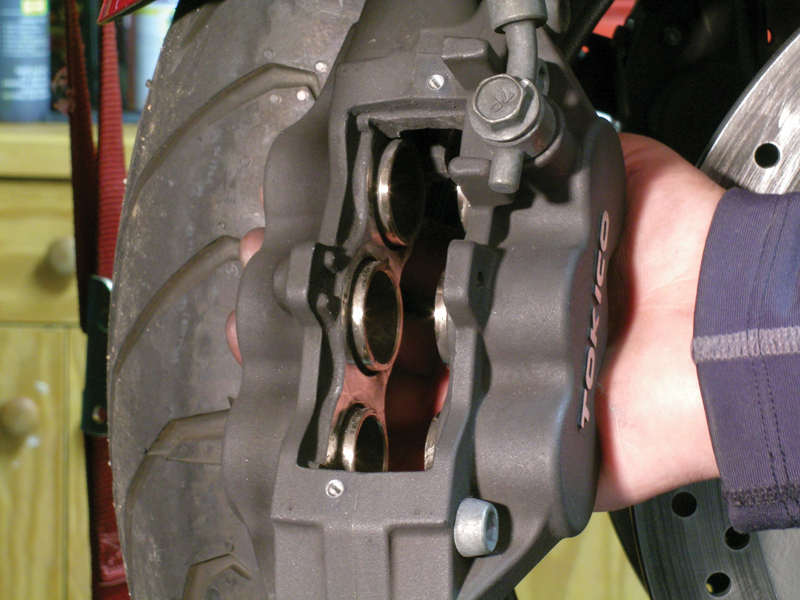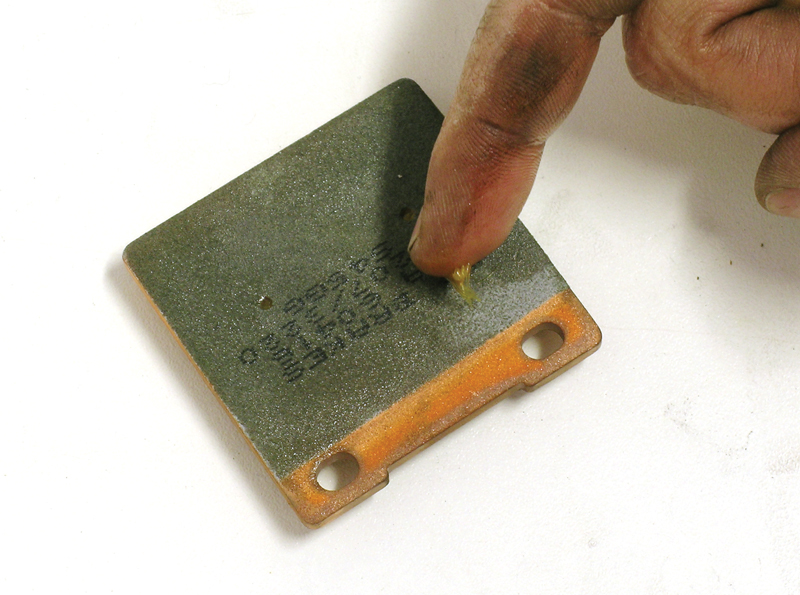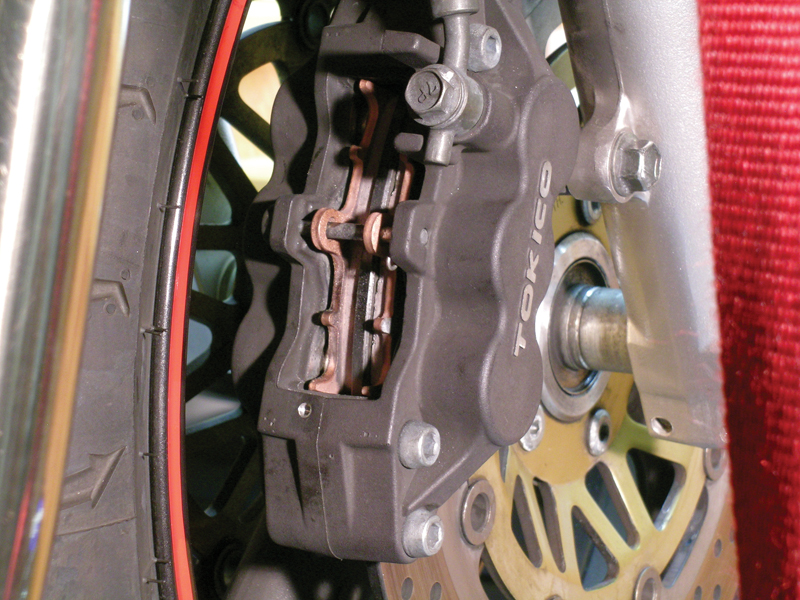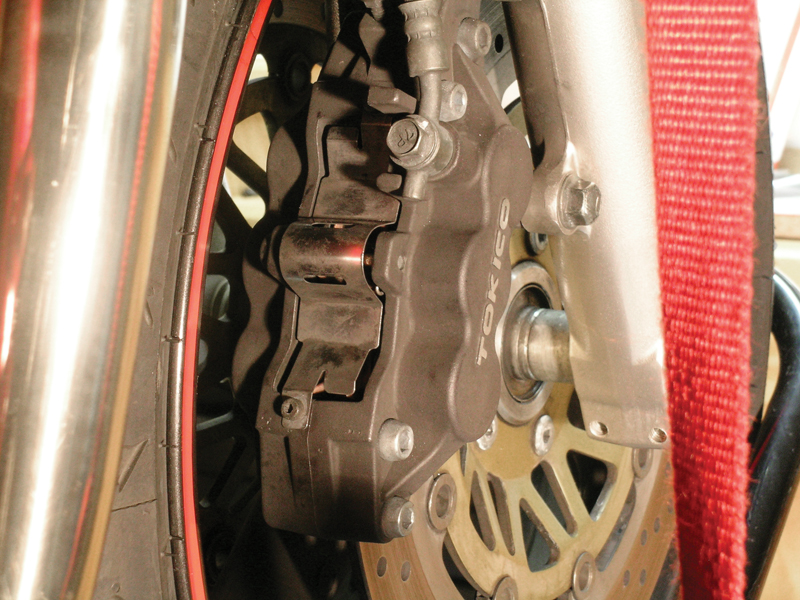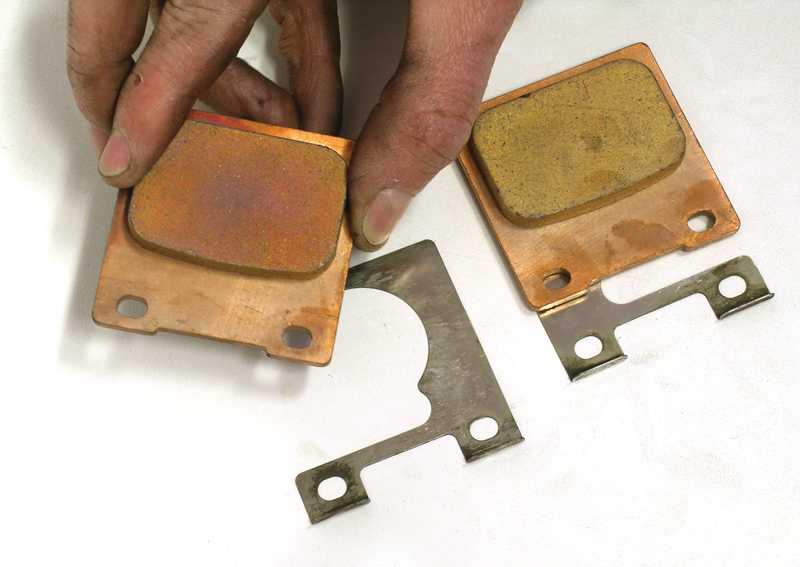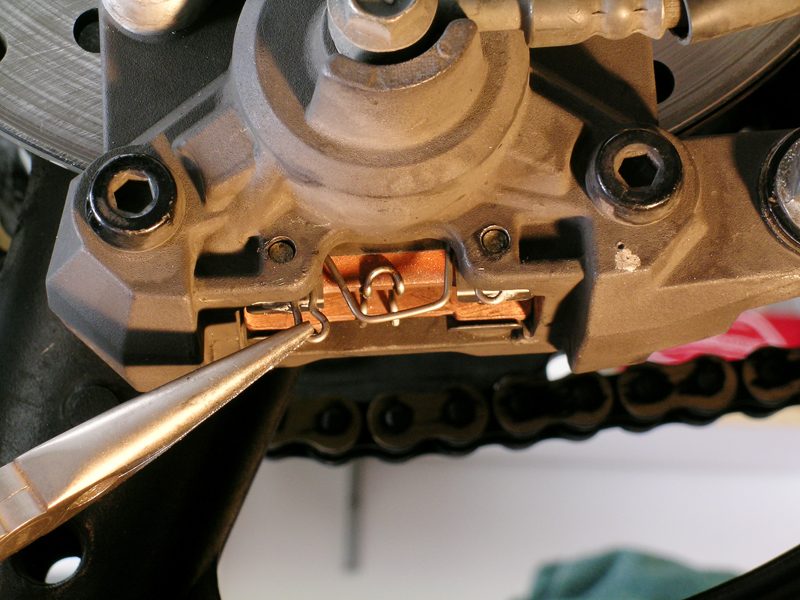 When doing a replacement installation like this, note the order in which you removed parts so that you can just reinstall them in the opposite order. It helps to start with a clean work area and just lay out the parts as you remove them. This makes reinstalling them much easier to do later on.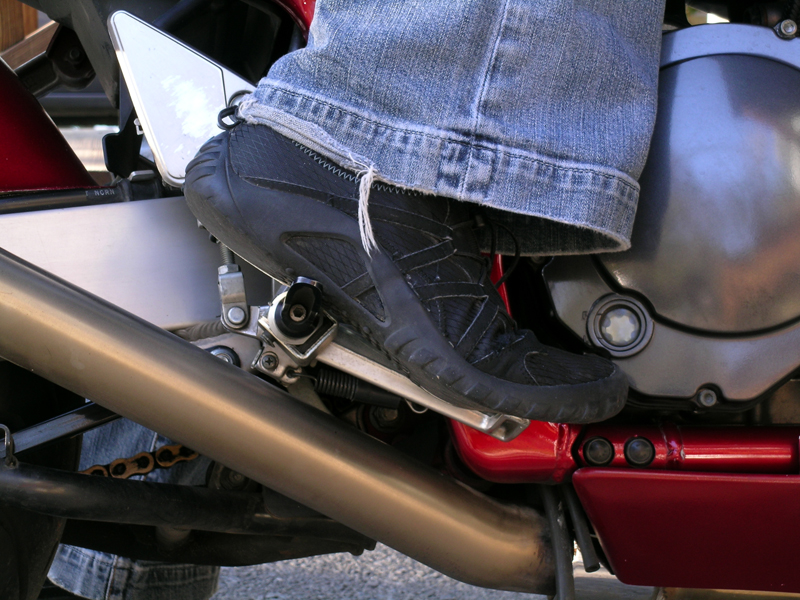 After you've installed new brake pads, you'll want to break them in gently. Avoid stopping quickly and suddenly for the first few rides so the new pads have a chance to get seated and broken in properly. Go for an easy test ride and if you have any doubts about your workmanship, have your technician check your bike.
Related Articles
Know Your Motorcycle: Brakes Maintenance 101
Riding Right: Stop!
Setting Up Your Motorcycle Garage
More Do It Yourself Articles