As a motorcycle journalist focusing on the female point of view, I receive
countless motorcycle books
written by women. They share a similar theme: motorcycling's life-changing effects as viewed by the author, and most have a goal to inspire and educate the reader to experience the same thing in one form or another. (The
Your Stories section
on Women Riders Now are stories written by our readers with a similar theme.)
"Harley and Me: Embracing Risk on the Road to a More Authentic Life" by Bernadette Murphy is another one of those books, but the author takes the subject one step further by exploring the idea of women and risk in pop culture.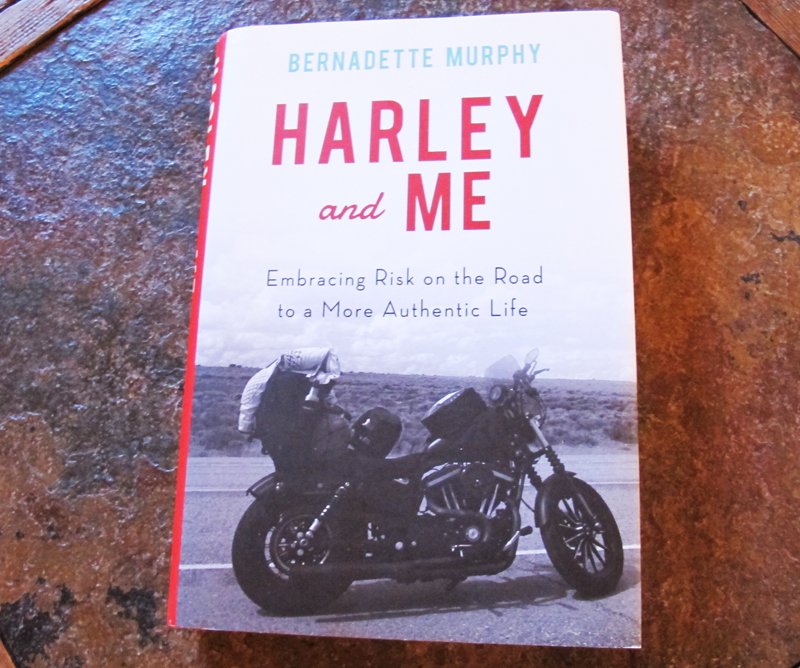 Women Riders Now E-Newsletter
Stay up-to-date on all things motorcycle! Latest gear, bikes and products reviews. Travel ideas, great product giveaways, and more.
At 48, Bernadette learned to ride a motorcycle, an age not uncommon for many of today's female motorcycle riders as seen through the many stories we receive from our readers. This decision to ride was the catalyst that transformed Bernadette from a settled wife and professor with teenage children into a woman on her own.
The confidence she gained from mastering a new skill and conquering her fears gave her the courage to face deeper issues in her own life and start taking personal and emotional risks.
Throughout her memoir, Murphy uses her own story to explore the larger ideas of how risk changes our brain chemistry, how certain personality types embrace dangerous behavior and why it energizes them, and why women's expectations of change
once estrogen levels drop
after childbearing years. Bernadette stresses that, while hers is a story of transformation by physical risk, emotional and educational risks can provide the same benefit for other women.
With scientific research and journalistic interviews weaving through a compelling road trip narrative, "Harley and Me" is a compelling look at how one woman changed her life and found deeper meaning out on the open road.