WRNs Top 10 Things to Expect for Beginners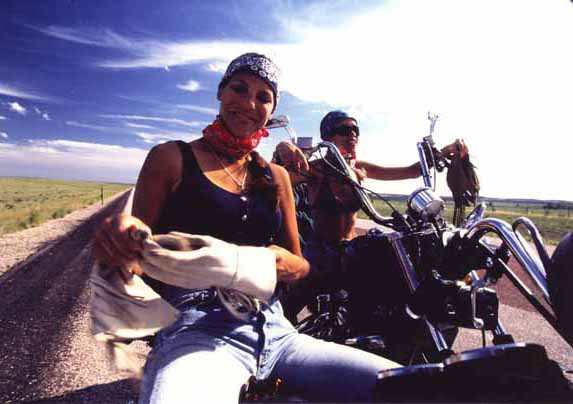 You're going to drop the bike at least once.
You're going to be nervous for a while.
You're going to get frustrated.
You're going to hear "crash" stories from non-riders, whether you like it or not.
You're going to get advice from others, whether you want it or not.
You're going to realize at some point that you're not wearing properly fitting gear (sunglasses that make your eyes water, gloves that are too bulky, etc.).
You're going to struggle with how to manage a new hairstyle called "helmet hair."
You're going to spill gasoline all over the tank at least once.
You're going to realize riding your own motorcycle is cooler than you ever imagined.
You're going to find yourself smiling a lot more.
More advice from seasoned riders in hindsight: Visit "What Id Tell My Younger Motorcyclist Self."
Advice from Other Women Riders
Don't Give Up If You Fail the MSF Class
"The month of March marks my one-year anniversary with my motorcycle. I used my tax refund to buy a Honda 750 Nighthawk. True, its been only one year and about 1,000 miles, but I feel a great sense of accomplishment because, as it turned out, these skills did not come very naturally to me. I failed the MSF course and dumped my bike three times (very publicly) in the first couple of months. After these humiliating experiences, I had no confidence, and I was so scared and tense while riding that I came very close to giving up. The second time around, the MSF course was a very different experience. I passed easily. This made me realize that I had gained the skills necessary to feel in control while riding. I kept practicing, and gradually my skills improved. Now riding is something I enjoy and look forward to."
Star Anderson, Atlanta, Ga.
More great advice on failing, as well as getting asked to leave the MSF class, in our Your Questions Answered section.
Getting In Tune With Your Bike
"I am very happy to announce that I am finally one with my bike. My Harley-Davidson Dyna Wide Glide and I have formed a bond that is hard to describe. All the patience and practice has finally paid off. If someone told me a couple of years ago that Id be riding down Main Street at Daytona Bike Week on my own Harley and loving every second of it, I would have referred them to the loony bin! But Ill be darned if I didn't do it! My message to you is this: If you're just starting out, or if at times you lose your confidence and think you can't do it, I'm living proof that with time, patience and practice, you can do it. Just hang in there and don't give up!"
Linda Pesheck, Eden Prairie, Minn.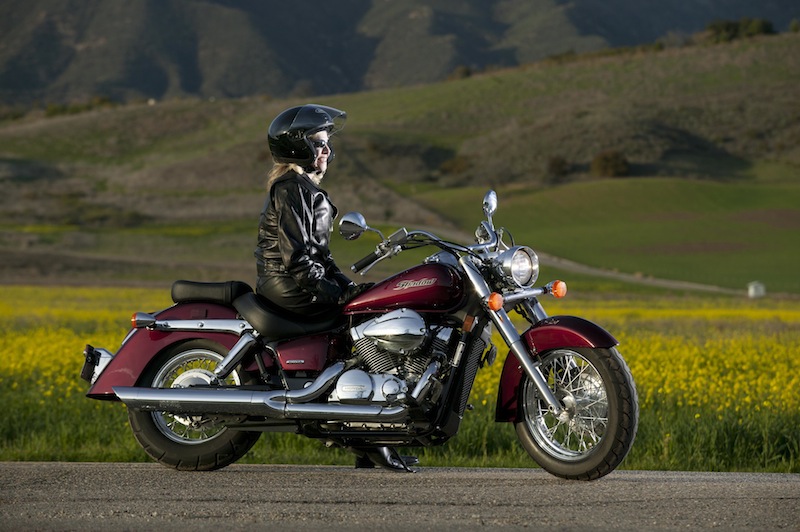 Perseverance Through the Resistance
"I am a 55-year-old married woman who decided, for reasons not fully understood, to ride a motorcycle. Now, in my family, such a desire bordered on the incredulous. No one I knew—close friend or family member—rode motorcycles, and the idea of a woman taking up the activity was way out there. Sheer courage and perseverance kept me on the path to realizing my dream. Following the successful completion of the MSF course, I purchased not one but two bikes on my own counsel. Along the journey I have met contempt and kindness, but much to my surprise, most people are intrigued with my interest in motorcycling. I am still in the process of overcoming the intimidation of this once male-dominated sport, but each time I turn over the engine, I am one step closer to freedom."
Christine Armbrecht, Grand Rapids, Mich.
Motorcycling is Life Changing
"My first bike was a red Honda Shadow VLX that I bought new after getting my motorcycle license. From that day on, my life changed. I changed. Until I discovered motorcycle riding, I never really had an outlet to express myself or an interest that touched my spirit and permeated my entire being. Riding gave my life new meaning and purpose. Being a woman rider added to my self-esteem and put me in a unique category. We are a rare breed. I remember being out riding one day and seeing a teenage girl in the car in front of me turn in her seat to check me out. She was out with a bunch of friends, and they all did a double take when they saw I was a she. The girl gave me the thumbs up and shouted, You represent us! That made me feel especially proud, and I was grinning all the way home."
Elissa Dominianni, Selden, N.Y.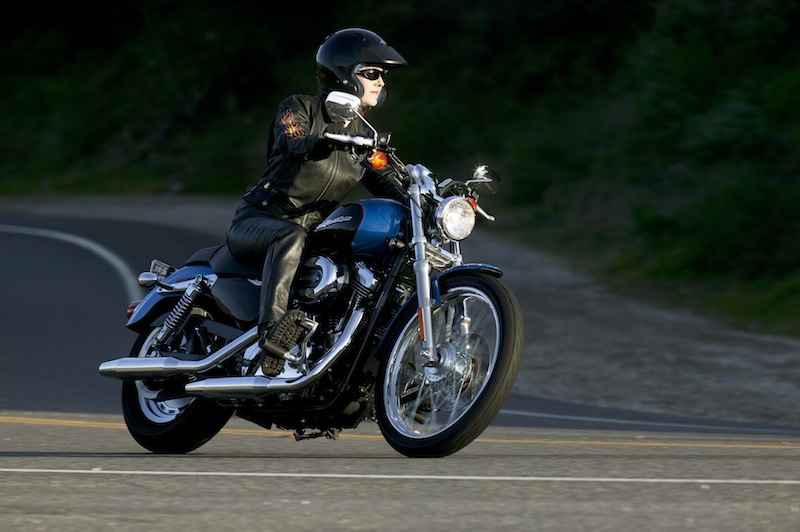 Ultimate Freedom
"When I am on my bike, I feel free. I think about the freedom that women have in the United States and how wonderful it is. I think about how sad it is that women in other parts of the world are not allowed to feel this kind of freedom. Every time I pass by a military vehicle, I give them a biker wave. I know that they are part of the reason why I can jump on my very own Harley-Davidson and ride down the road with no fear and go anywhere I want to go. I love it!"
Judy Weed, Tallahassee, Ala.
Joy in the Front Seat
"I am 52 years old, but when I get on my bike, I feel like I'm 30. I would recommend that other women who are riding behind their husbands get their own bikes. Its a freedom that's unexplainable. I am a happy woman biker in Oklahoma and proud of it."
Linda Robertson, Vinita, Okla.
Life Confidence Builder
"I am now in my 27th year of riding and thoroughly enjoy it. While I don't always get to put as many miles on my motorcycle as I would like, I don't intend to give it up anytime soon. Even the years that I was pregnant or raising three children, I would at least get a few Sunday rides in throughout the summer. My husbands support and the MSF classes have helped me tremendously in becoming a more confident person—both on and off the bike."
Donna Bennett, Sacramento, Calif.
Need some encouragement or advice from other women riders? Visit the Beginners section of the WRN Forum.
Want some advice from seasoned veteran riders on a particular subject? Visit our Your Questions Answered section.
Looking for more information on how to get started? Return to the WRN Beginner's Guide.