Air suspension kits, a system that allows a rider to adjust the height of a bikes suspension manually by controlling the amount of air compression in them, are all the rage right now. And for many women riders looking to get their motorcycles low to the ground, air suspension companies know women are a viable target market. Below is a press release and photos provided by one such company looking to target women riders. WRN Editor Genevieve Schmitt has not yet reviewed this product but plans to do so in the near future.
Legend Air Suspension, based in South Dakota, offers suspension kits that give the rider the ability to adjust the height of their suspension on the fly. The kits handlebar control lets the rider lower the seat height up to 3 inches, or to air up for highway riding, extra gear, or accommodating a passenger comfortably.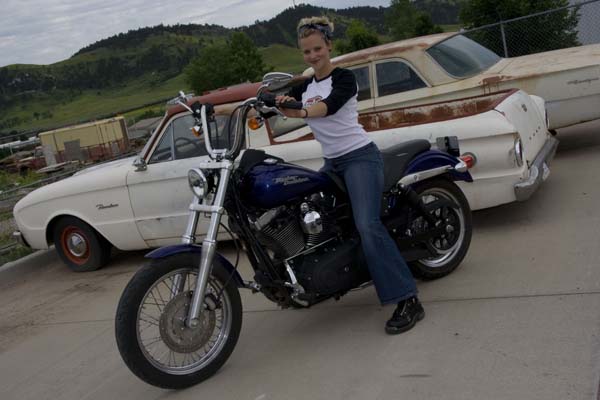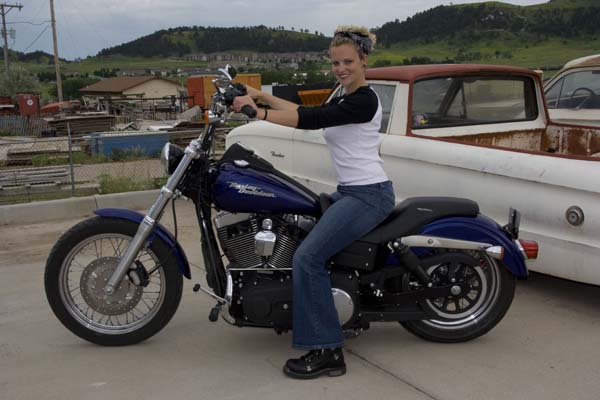 Legend Air Suspension shocks bolt on in the stock shock location so no modifications are necessary. Each Legend Air Suspension system comes with a full-color installation guide that we at WRN recommend you get bring to a qualified technician, all necessary hardware, on-board air compressor, solenoid valve, and handlebar control for on-the-fly adjustability, spring shocks, and color-coded plug and play wiring for easy installation.
Legend Air Suspensions Gates Kevlar Air Spring technology and deflective disc damping are made in the U.S. and have a limited lifetime warranty complete with on-hand technical support.
Shocks are available in black or chrome to fit the look of your ride. The USA made kits cost $1,600 to $1,800 depending on model, and options and are available for a wide variety of Harley-Davidson motorcycles, Lehman Trikes, and Boss Hoss bikes and trikes. To find out more about Legend Air Suspension Systems, visit LegendSuspensions.com or call at 605.737.4200.