During this years 69th Annual Daytona Bike Week, hundreds of female motorcycle enthusiasts and Harley-Davidson Motor Company are banding together to support the Muscular Dystrophy Association (MDA) and their efforts to find a cure for neuromuscular disease. On Tuesday, March 2, 2010, the MDA and the Motor Company will host the 3rd Annual Harley-Davidson Womens Ride.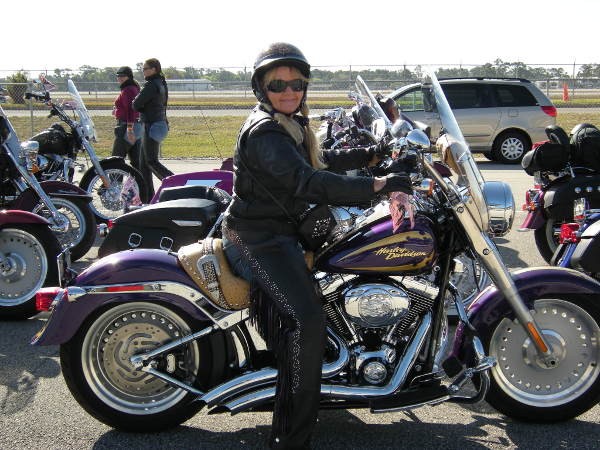 The Harley-Davidson Womens Ride will feature hundreds of female motorcyclists wholl ride through the streets of Daytona celebrating their freedom and passion for the sport, as well as supporting the important work of the MDA. All of the ride participants will be encouraged to secure pledges and donations from their friends and families to support MDA Summer Camp programs across the country. The first 500 eligible riders will receive a 2010 MDA pin, Women#8217;s Ride flag and riders who raise $600 will receive a one-of-a kind charm. Also, the top three fundraisers will receive a Harley-Davidson jacket. Last years ride raised more than $65,000 for MDA Summer Camps.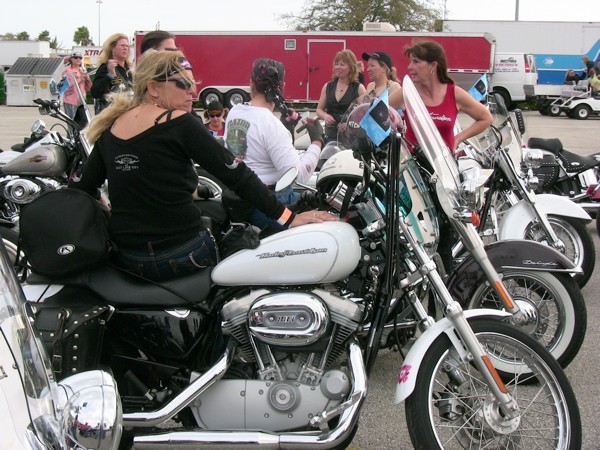 Ride staging will take place between 8 a.m. and 10 a.m. near Gate 70 of the Daytona International Speedway. The ride will depart at 10 a.m. and continue to Riverfront Park on Beach Street. Female riders of any brand of motorcycle interested in participating in the ride, or those interested in pledging support for the riders can go to MDArides.org.
In addition to the Womens Ride, the Motor Company is also hosting a womens area at Riverfront Park on Beach Street throughout Bike Week. Experienced women riders or those just looking for information on how to get started can learn more about the sport by participating in bike lift seminars and getting information about learning to ride. Theyll also be able to enter a raffle to win a new Pink Label Collection item from Harley-Davidson MotorClothes. For more information and to register for the 3rd Annual Harley-Davidson Women#8217;s Ride, visit MDArides.org.
Related Articles
Photo Gallery: 2009 Harley Womens Ride
Photo Gallery: 2008 Harley Womens Ride