Bling is all the rage for some women riders, and now Harley-Davidson riders can add some subtle shimmery pieces to parts of their motorcycle with the new Diamond Ice Collection. Take a look at a few items in the collection: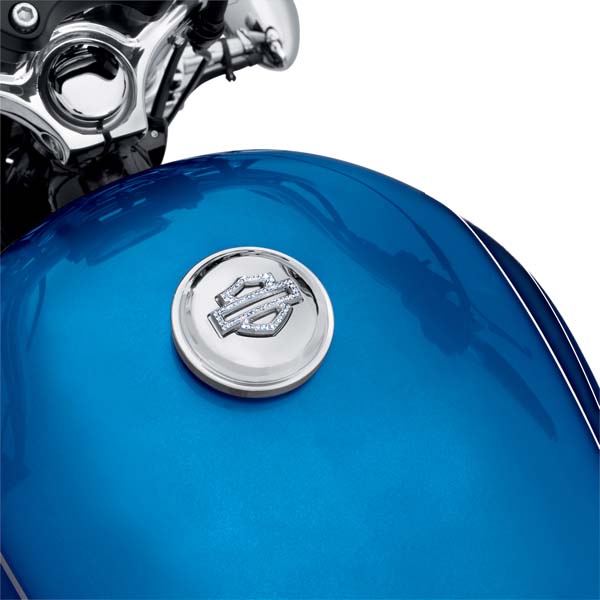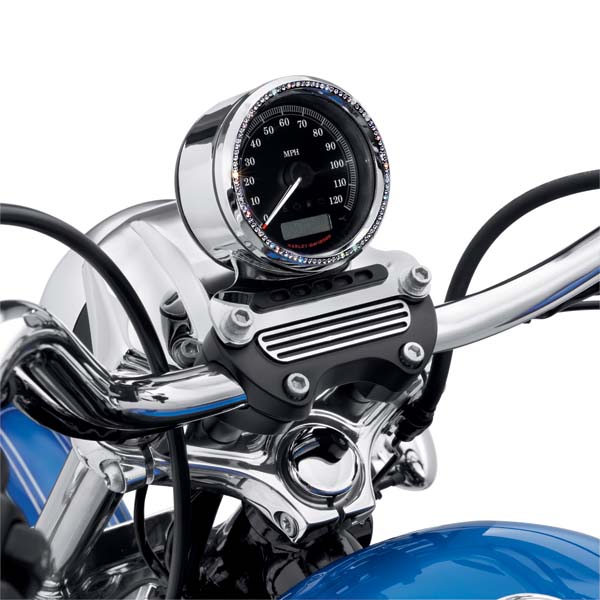 Other Diamond Ice pieces include a fuel tank console door cover for touring motorcycles and other gauge trim rings for use on touring motorcycles. Set against mirror-polished chrome, these crystal clear rhinestones add a brilliant flash, and dance in the direct sunlight. Chrome-plated rings include adhesive backing for easy press-in-place installation.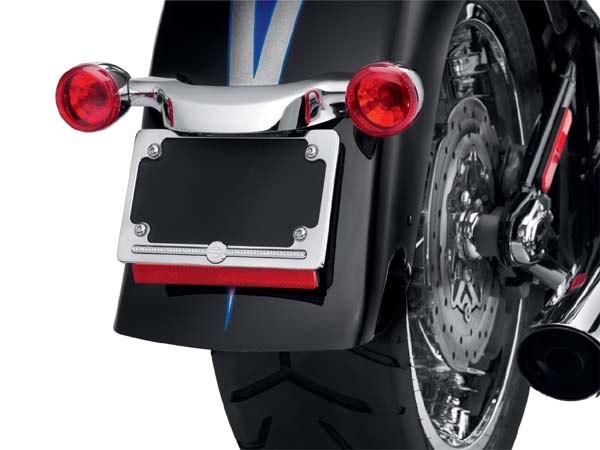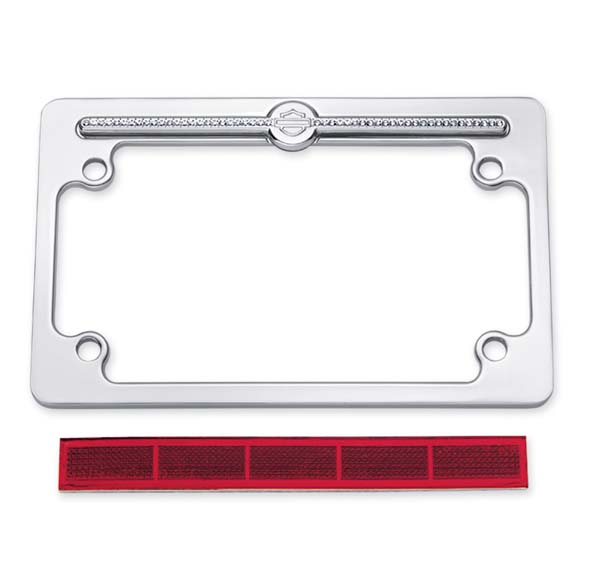 Depending on the model bike you have, theres a license plate frame with rhinestones at the top and one with rhinestones at the bottom. Stop by your local Harley dealer, or visit Harley-Davidson.com for more information.