A Honda Rebel no longer has to be relegated to just a beginners bike. Cobra Engineering has an accessory line for the Honda 250 Rebel that gives Rebel riders a reason to hold on to the bike long after theyve outgrown it because of the added functionality the bike now has.
Starting things off is a freeway bar or crash bar as some call it that offers a bit of protection for the bike should there be an unintended low-speed miscue. The traditionally styled bar is a handy item in the case of an accidental tip-over or parking lot spill. The frame-mounted unit has been formed from 1¼-inch polished and chromed steel tube, and comes with all the hardware necessary for easy installation. It mounts directly to the frame downtubes.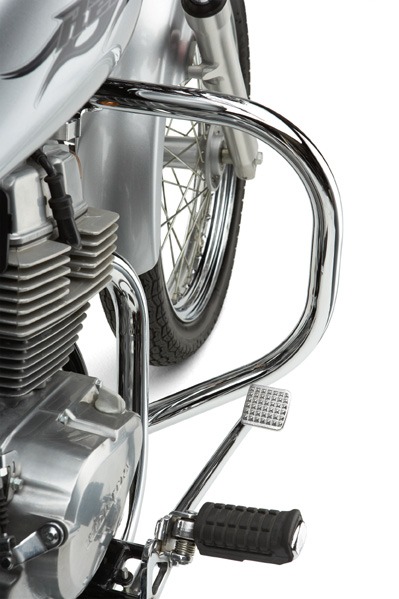 The new Cobra Light bar will make night riding a bit brighter and increase daytime conspicuity. Equipped with two spotlights, the chromed steel light bar uses special Cobra OEM-style turn signals that mount directly beneath the spotlights. The bar installs easily with a minimum of wiring connections required.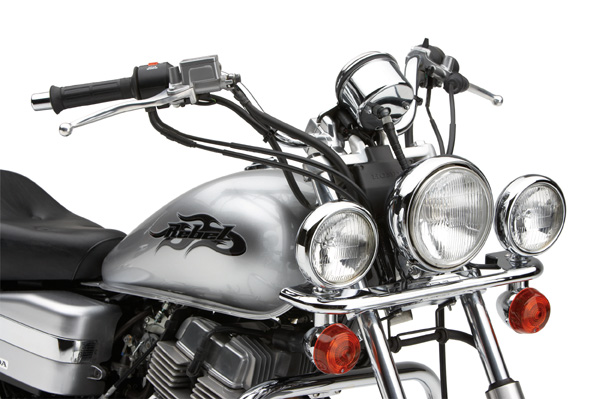 Cobra has also created two new sissy bars; the square bar option is available in the Standard, Short and Mini heights, while the round bar is available in the Standard and Short versions. All versions of the backrest enhance the creature comforts for passengers. The Sissy Bars also have two optional luggage racks, a formed steel option or a tube version. Sissy bars come with the backrest pad and side mounting plates for an OEM quality fit and finish, and the existing line of Cobra backrest inserts fit as well.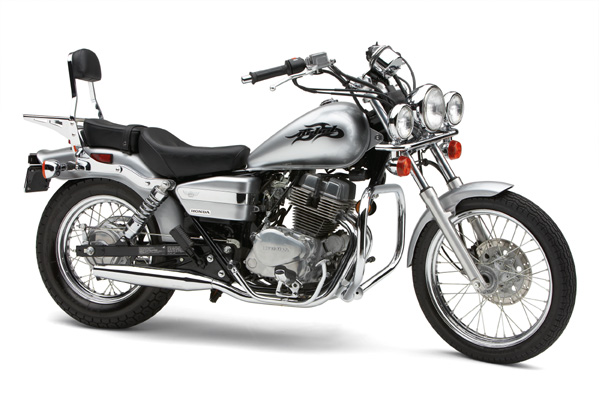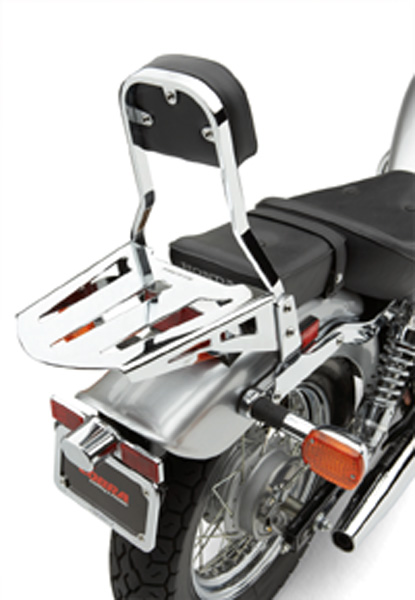 In addition there is also a stand-alone luggage rack. It is designed to work without the Cobra Sissy Bar, and does not use the Sissy Bar mounting brackets. Its formed from single piece of plate steel with laser cut outs. It also features a slight flair at its tail that matches the sweep of the stock rear fender.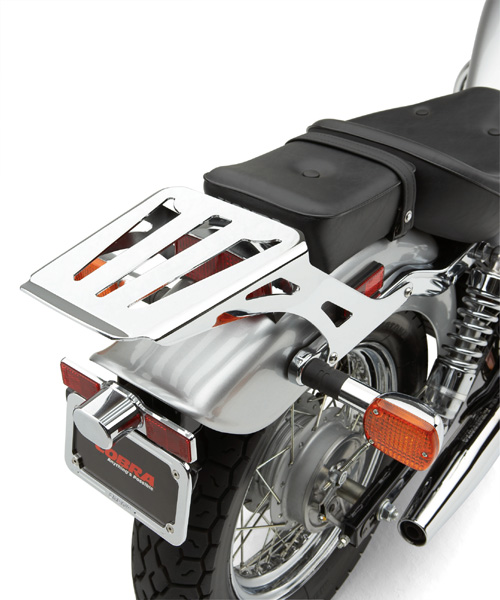 There are also new saddlebag supports and bungee knobs to add to the the "Cobra suite of Rebel accessories." There are nearly 25 new products for the Rebel. For more information or to find a dealer a near you visit CobraUSA.com or call 714.692.8180 for a free catalog.
Related Articles:
Your First Motorcycle: What to Consider