Have you customized your motorcycle a little … or a lot? No matter what you did, we want to show off your bike on WRN. Find out how to submit your bike photos here.
Talk about a show-stopper! Susan Barnett of Dallas, Texas, went all out when customizing her motorcycle in pink. Its hard to believe this mini bagger, as she calls it, started out as Harley-Davidson FXR. For those not familiar with that motorcycle, its similar to a Harley-Davidson Dyna Low Rider. Check out these photos and be inspired to customize your bike the way you like it.
Click on the images to view them larger in a slideshow.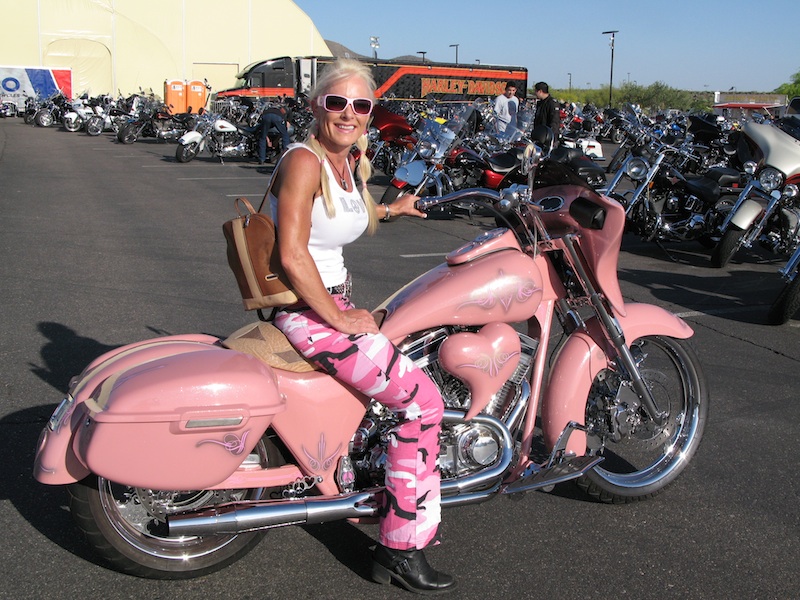 | | |
| --- | --- |
| Susan incorporated peace sign accents all over the motorcycle. | The custom covered seat. |
| Talk about attention to detail. The shift linkage is a string of hearts and peace signs. | Check out these custom wheels with skull cut-outs. |
| This custom-made fairing turned the street bike into a touring bike, or a bagger. | Custom accents follow through to the rear of the bike including the license plate cut-out in the rear fender, the custom painted hard sided bags, and rear taillight in the shape of a heart. |
| Susan didnt miss a trick. Peace signs and hearts show in the smallest of places on this motorcycle. | Even the guardian bell that hangs from the bottom of the bike features pink heart cut-outs. |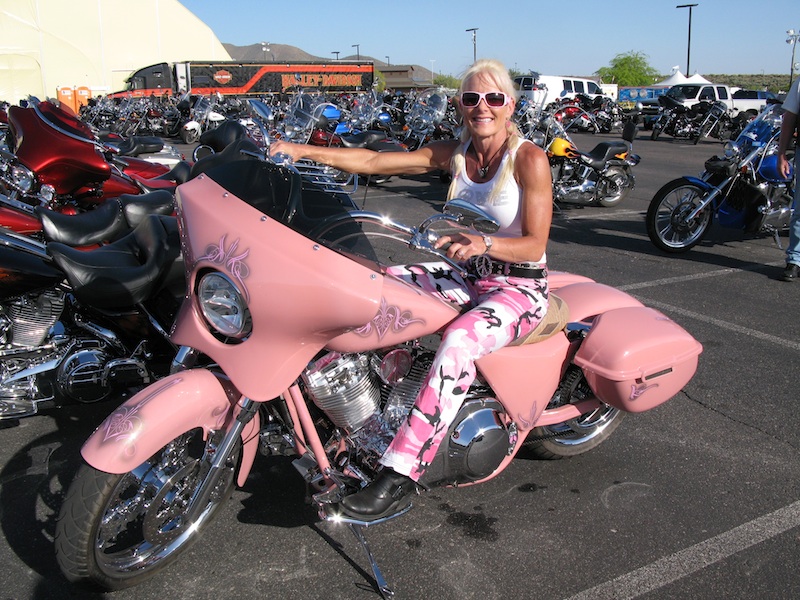 Check out Susans other custom motorcycle, her Daisy Bike. And then visit our story on Pink Motorcycles where we featured Susans mini bagger and other women who love pink bikes.
Want to submit your motorcycle photos to WRN? Find out how right here.
Related Articles
Pink Motorcycles
Check out other bikes in "Your Motorcycles"