Have you customized your motorcycle a little … or a lot? No matter what you did, we want to show off your bike on WRN.Find out how to submit your bike photos here.
Susan Barnett, from Dallas, Texas, loves her custom motorcycles. We first met Susan at Arizona Bike Week a few years ago where she was riding her Harley-Davidson FXR that she customized into a pink bagger. We showcased this blush pink beauty in our Pink Motorcycles story on WRN along with some other other pink bikes. You can see details of that incredible bike here.
Susan then shared with us that she has another custom motorcycle, a Saxon Sceptre that she calls her Daisy Bike. Click on the images below to see this incredible motorcycle viewed them in a slideshow.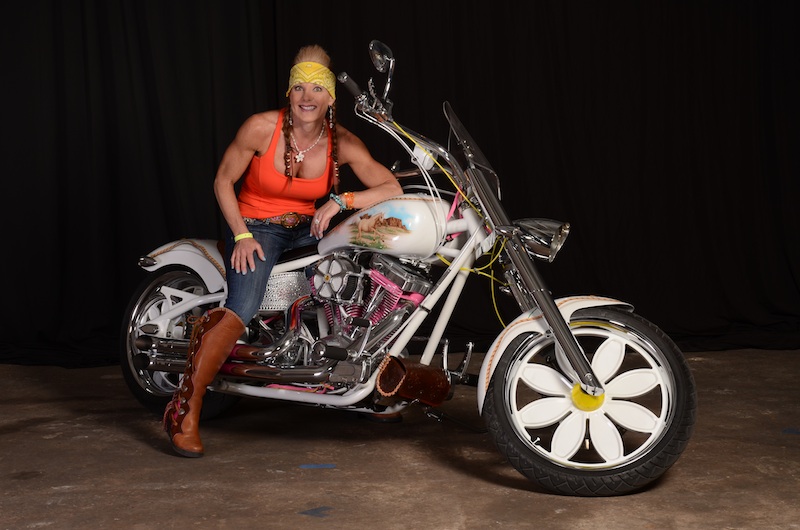 | | |
| --- | --- |
| More wow! The diamond cut powerdercoated pink fins on the engine leave us breathless! Note the daisy shaped air cleaner cover and the crystals on the oil tank. | In addition to the daisy flower, Susan loves horses. This is one of two of her horses that she had painted on the tank against the backdrop of the Superstition Mountains of Arizona. |
| | | |
| --- | --- | --- |
| Heres Susans other horse, on the other side of the tank. | The top of the tank is an incredible painting of Susan hugging one of her horses with jewel encrusted daisys painted in the foreground. | The daisy theme extends to the rear fender with the flower set off with crystals. |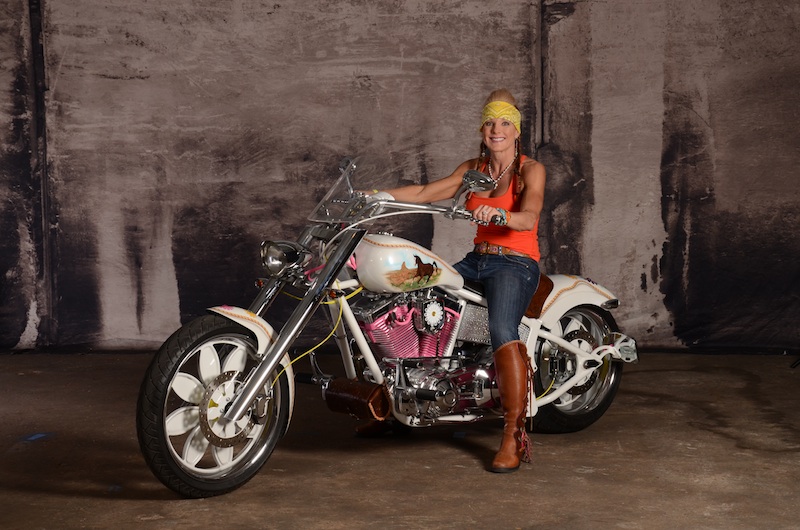 | | |
| --- | --- |
| This is Susans Saxon Sceptre with the first paint job she gave it, pink tribal flames. | Susan goes all out with her riding gear, always finding a way for her outfits to accent her paint jobs. Lookin good Susan! |
Check out Susans other custom motorcycle, a blush pink customized Harley-Davidson FXR here.
Want to see your motorcycle on WRN? Click here to find out how.
Related Stories
Pink Motorcycles: Women Who Love Pink!