Hog Leverage is an aftermarket company that makes adjustable clutch and brake levers for Harley-Davidson motorcycles (Harleys do not come with levers that can be moved closer or farther away from the handgrip to accommodate finger length). Now, in honor of Breast Cancer Awareness Month, Hog Leverage is offering readers of Women Riders Now (WRN) an exclusive discount on the pink-colored adjuster levers.
| | |
| --- | --- |
| For a limited time, Hog Leverage adjustable brake and clutch levers are available in this pink adjuster color on a chrome lever. | Levers for Harley-Davidson touring models are also available with this pink adjuster on a black lever. |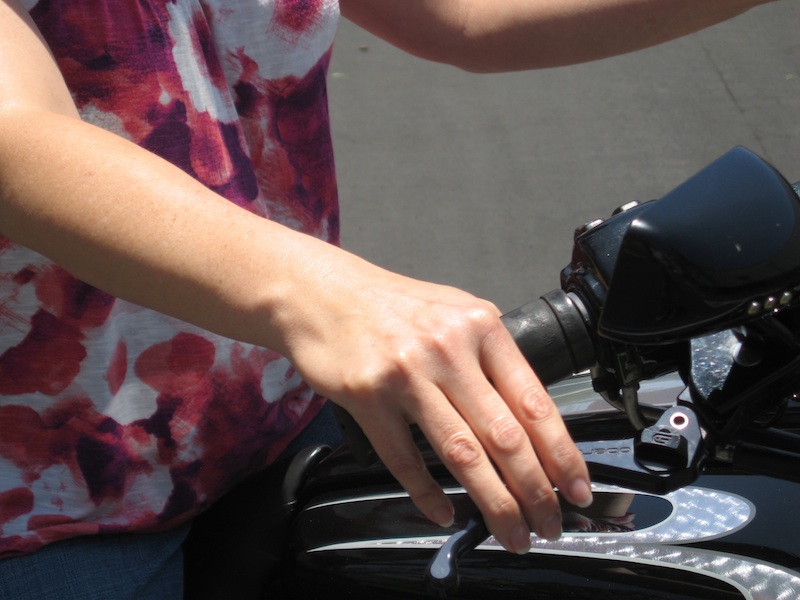 Heres the WRN Discount
From today through the end of October, readers of WRN can receive 15 percent off the retail price of Hog Leverage adjustable clutch and brake levers in either chrome or black with pink adjuster knobs. These are available for 2008-2013 Harley-Davidson touring models only. Retail prices range from about $140 to $160 per lever, depending on the type of finish you choose. The same 15 percent discount applies to the lever-with-pink-knob-combo for earlier touring Harley-Davidson models, Sportsters, V-Rods, etc. The pink knob adds $8.98 per lever to the price before the discount.
For riders who have a Hog Leverage lever set already installed on their Harley-Davidson motorcycle and want to purchase just the pink adjuster knob to replace the black or colored one they have already, they can receive 15 percent off the retail price of the knob, priced at $26.58, now through October 31.
To take advantage of the discount, place an order by calling 714.842.2603 and use offer code WRN 1013.You can visit HogLeverage.com to see the entire product line, but you will need to order by phone to receive the discount (talking to an associate will ensure you choose the correct set for your motorcycle).The deal expires October 31, 2013.
If youd like to use these pink adjusters but have a Harley-Davidson motorcycle that is not a 2008 or later touring model, youll need to purchase the levers and the pink knob separately. However, youll still receive the standard and exclusive WRN discount of 10 percent off your order. The levers are available for nearly every model Harley-Davidson going back to the mid-1990s.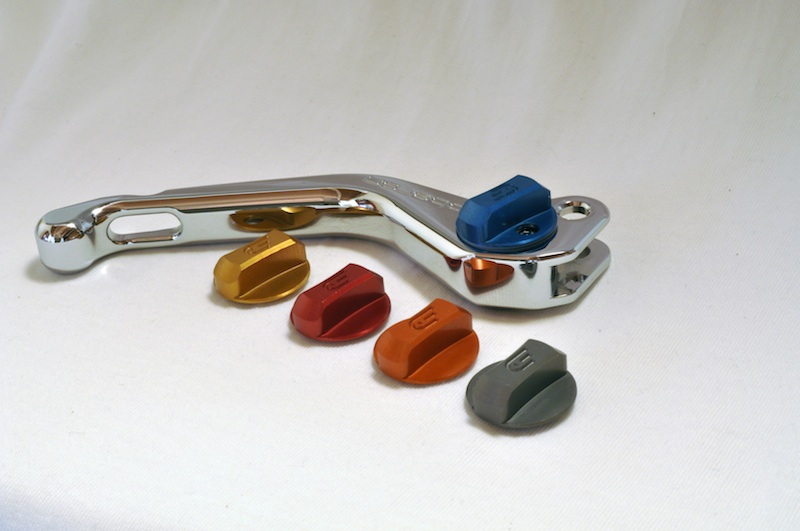 Installation instructions are included, as we mentioned in our original story on the Hog Leverage levers, but the company recommends a trained technician unless you know what you're doing when it comes to critical control components such as clutch and brake levers. Average installation time should be no more than 30 minutes..
Hog Leverage imports these levers and components from an England-based manufacturer called Oberon. They are plated and assembled in the United States. As one Hog Leverage representative told us, "These levers are not mass manufactured. They are made in small batches to tight tolerances from aircraft grade materials. Fit and finish are absolutely first class." Plus, this is the only company WRN has ever featured that offers aftermarket adjustable levers for Harley-Davidson motorcycles. Remember, not all hands are made the same; the brakes and clutch work more effectively when the control levers can be adjusted to fit your hand size.
Related Articles
Adjustable Brake and Clutch Levers for Small Hands
Product Review: Turn Signal Extension for Small HandsExtension for Small Hands
Review: Helibars Helps Riders Get the Right Fit