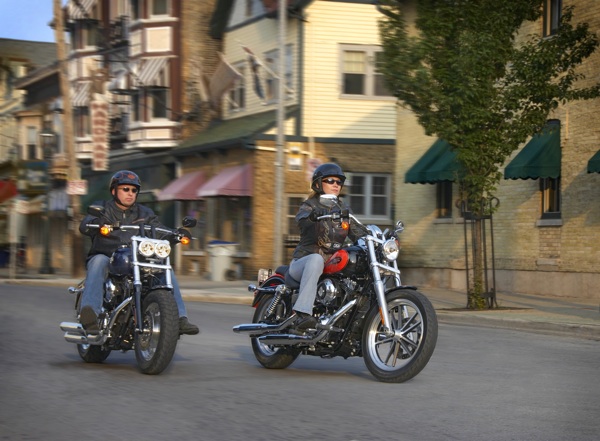 Everyone knows the old adage men are from Mars, women are from Venus, but according to a new survey men and women are not so different when it comes to why they ride a motorcycle. The nationally representative survey was conducted in July 2009 among 257 male riders and 252 female licensed motorcycle riders by Impulse Research Corporation on behalf of Harley-Davidson Motor Company. The overall sampling error for this survey is #177; 3 percent at the 95 percent rate of confidence. The survey reveals what motivates men and women to get behind the handlebars #8212; and stay there #8212; when it comes to the sport of motorcycling.24

The survey found four out of five female and male riders agree that learning to ride a motorcycle changed their lives. Jennifer Thorne, 39, from Mt. Pleasant, Pennsylvania, has been riding for nearly six years. "I cant even begin to quantify how much my life has changed for the better since I started riding a motorcycle," said Thorne. "I love the sense of freedom and adventure I feel when I get in the saddle of my motorcycle. Im also more confident and appreciative of everything around me I only wish I could have started riding earlier in life."

Like Thorne, 77 percent of male and 67 percent female riders surveyed said learning to ride was life changing because it increased the freedom and adventure in their lives. More than three quarters of male and female riders also responded that freedom and adventure continues to be their motivation to continue riding.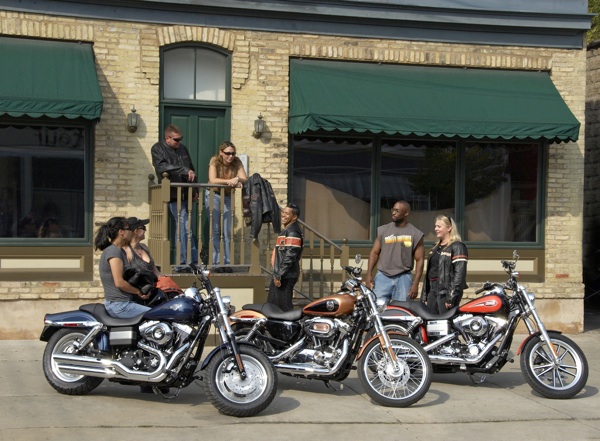 "This survey confirms what weve been hearing for years, that women and men both are seeking the freedom and adventure the sport of motorcycling can offer," said Leslie Prevish, Womens Outreach Manager for Harley-Davidson Motor Company. "That said, while men and women ride for many of the same reasons, the survey did confirm that a large percentage of women riders feel the sense of empowerment, strength and increased confidence."

Some women riders still enjoy the surprised faces of their male counterparts when they hit the highway. The survey found that nearly half of female riders said they love seeing the surprised looks on mens faces when they realize theyre a women rider. "That moment has definitely become one of life#8217;s little joys," added Thorne.

Other women pointed out that "[riding] makes me feel I have control over my life" and "[I love] riding with my husband, who is very proud that his wife has learned how to ride." No matter the personal reason, the fact is more and more women are starting to realize their dreams of being in the saddle of their very own motorcycles. In fact, the Motorcycle Industry Council reports that women now represent 12 percent of all new motorcycle sales. Also, women account for 23 percent of all riders, up from 18 percent five years ago. The Motor Company currently sells more than 11 percent of its new motorcycles to women, which is an eight percent increase in just the past 10 years.

The Impact of Mentoring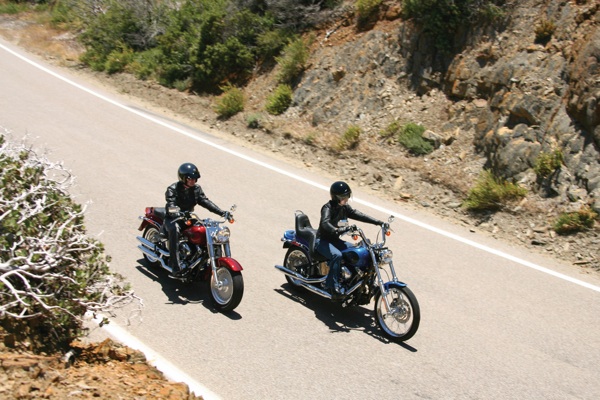 Friends and family usually influence your direction in life, and motorcycling is no different. In fact, nearly half of the female respondents of the survey indicated that they had a mentor who helped them break into the sport, either a male or female rider. More than a third of male riders also reported having a mentor. And nearly a quarter of the remaining female and male riders who didn#8217;t have a mentor said they did have a family member who was a rider, so they wanted to ride too.

More importantly, nearly three quarters of male and female riders said theyd be willing to mentor other riders, either to share their love for riding, offer advice from their own experiences, answer questions and support or even to expand their network of people to ride with. To learn more on mentoring, visit WRNs Mentoring Page.