Holy smokes! I cant believe a months gone by since my last blog. No way! Its December 2 already. Where did November go? Have a lot to catch you up on.
So much to do, so little time. Thats why Im hiring somebody. Oh… and theres the holidays. Im going to try and make time for that.
Did I mention Im buying first brand new motorcycle in 14 years? I put a deposit down on a 2008 Harley-Davidson Street Glide. Its on order. Im waiting for it to come in. I added the options of cruise control and ABS brakes. Im ordering black because Im going to have it custom painted. Ive always wanted a custom painted bike and now that Ive committed to doing it, can you believe I dont know what I want?!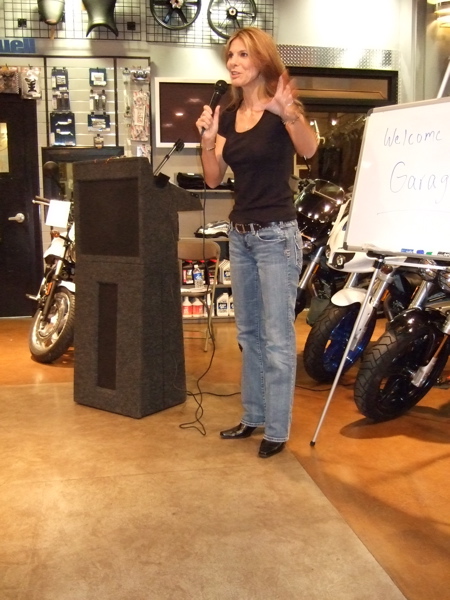 I gave a speech to 60 women at Harley-Davidson of Glendale in Calif. on Thursday night. What a blast! The women were great. This is my former "local" dealer when I lived in the L.A. area in the 90s. I bought my last three Harleys there. It was a bit of a homecoming seeing some of the same people. Plus, so much of what I talk about in my speech, "How To Get Into Motorcycling," is about what I learned from my local dealer so it was great to be able to reference Glendale Harley by name.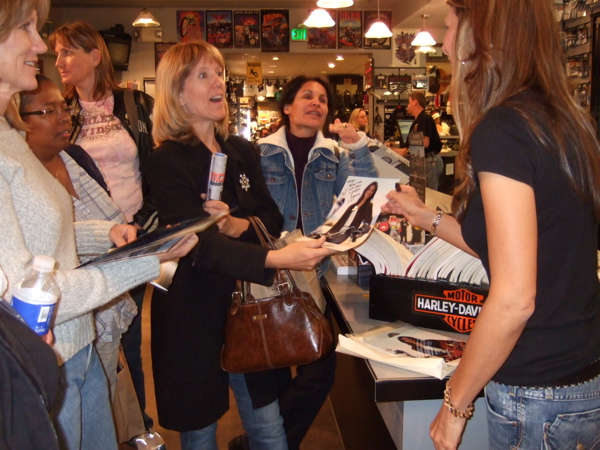 I signed up to deliver another years worth of my monthly column entitled "Selling to Women" to Dealernews magazine. Thats the motorcycle industrys leading trade publication. Im also continuing with my column in American Iron magazine each month. Plus, each month you can read one of my motorcycle reviews in Cycletrader magazine.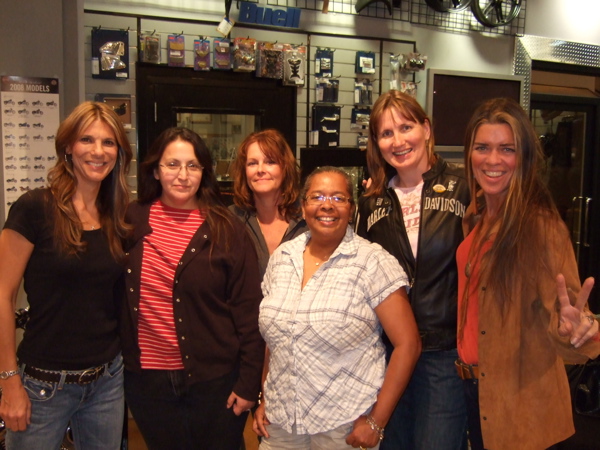 This is it for now. Short and sweet. Dont forget to enter our "Thank You" contest. Details are on the home page. It ends December 31.