Indulge In Adventure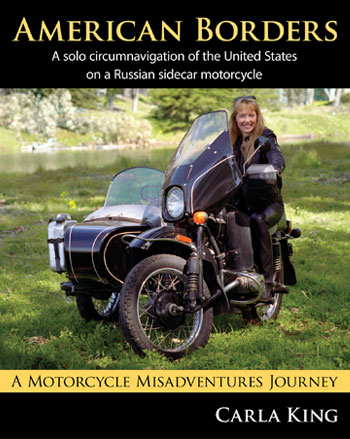 "American Borders" is a fun and interesting book to give a female-riding friend. Carla King, known in motorcycle circles as a solo motorcycle adventurer, writes about her excursion riding the border of the United States a few years back on a Russian Ural sidecar motorcycle. It was an adventure, to say the least, and Carla writes about her breakdowns, the people she meets, and places she visits with humor, grace and a style that will have you laughing out loud one minute and feeling her grief the next. Carlas story dispels myths about women traveling alone, so its a must read for anyone seeking adventure on two-wheels.
Published by Motorcycle Misadventures, this paperback has 240 pages with 25 black and white photos, which really make the story come to life. Price: $16.95.
Visit CarlaKing.com, or MotorcycleMisadventures.com. And click here to read Carlas blog.
Medicine for Motorcyclists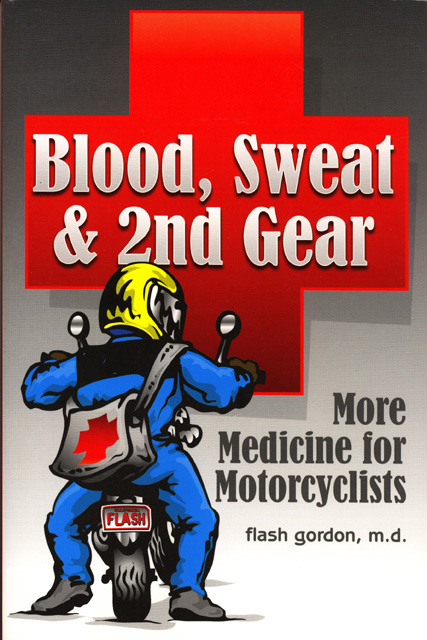 Its a quirky idea for a book, one wed not ever seen before. "Blood, Sweat amp; 2nd Gear: More Medicine for Motorcyclists" is written by a Flash Gordon, M.D., a doctor who rides, and who writes a similar column in the magazine Motorcycle Consumer News. The book covers topics like injuries caused by accidents, potential troubles on the road with chapters titled Dont Blink, Hemorrhoids, and Rednecks hinting at the humor in the book. Other sections cover concerns on long trips with a chapter called Monkey Butt, and the effect of emotions on riding with a chapter titled Testosterone Poisoning. Medical information can be boring, but the good doctor puts a humorous spin on issues many motorcyclists know all too well. Its good, must-have information if you plan to spend any length of time in the saddle. Published by Whitehorse Press, this paperback has 224 pages with black and white illustrations. Price $19.95. Visit Whitehorsepress.com, 800.531.1133.
Southern U.S. Touring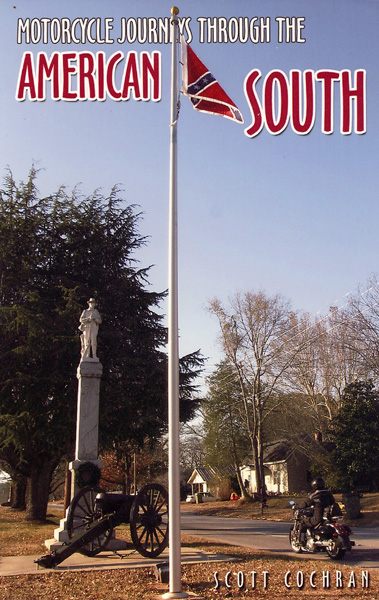 Guidebooks are a must have when venturing into a new territory and Whitehorse Press has one of the best motorcycle guidebook series out there. The latest is "Motorcycle Journeys Through the American South," by Scott Cochran. Heres your chance to learn the best places to eat, sleep, shop and explore the rich culture of the American South. Twenty-three recommended trips cover the five-state are of Georgia, South Carolina, Alabama, Mississippi, and Florida. Plenty of full color photos, detailed maps and easy to follow directions are provided so you dont waste time on the road. The author is the editor of USRiderNews, a native of the area and an avid explorer of its culture. Published by Whitehorse Press, this paperback is 256 pages. Price $24.95. Visit Whitehorsepress.com, 800.531.1133.