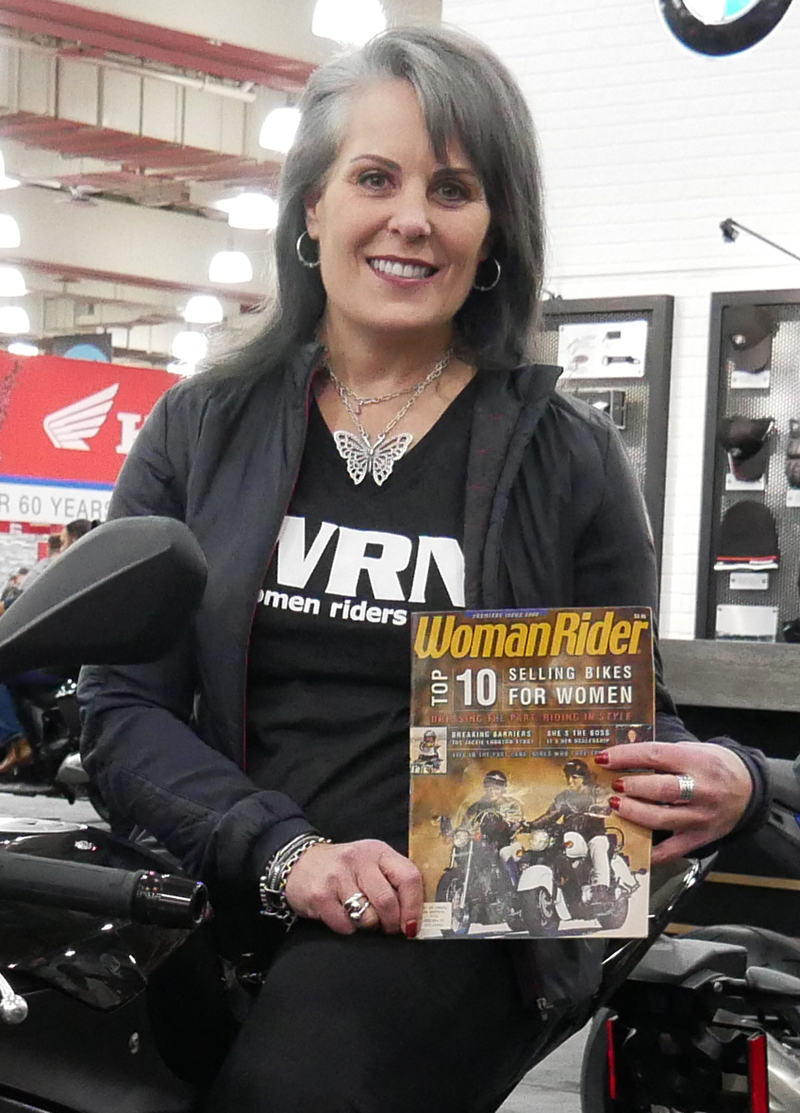 Veteran motorcycle industry executive Sarah Schilke has recently taken on the role of Co-Chair of the Women Riders Now Leadership Board. This exciting new position comes with an extra special meaning for her and those of us at WRN because Sarah was actually featured in the magazine that was the predecessor to WomenRidersNow.com, Woman Rider, 20 years ago.
WRN wants to share this pivotal historical moment with you by running the original copy and photo from that issue that Sarah had stored in her own archives. This is also our way of kicking off a "then and now" feature of stories we'd love for you to participate in. Read the rest of this article to find out how to share your past and present motorcycle memories with us.
An interesting sidebar to those of you not familiar with that groundbreaking women's motorcycle magazine, Woman Rider: In 2004, after just four years, the publisher decided the women's motorcycle market was not viable and folded the publication. Lucky for us, the editor of Woman Rider, Genevieve Schmitt, knew better and took all the resources and knowledge she had amassed, and used it to create WomenRidersNow.com, which now lays claim as the longest running online resource for female riders.
Sarah says, "This article is particularly special to me because I'm pictured in the magazine that evolved into WomenRidersNow.com. Genevieve interviewed me for this article after I met her at a women's motorcycle get-together shortly after moving to California from my hometown of Portland, Oregon. I saved several copies of this magazine because it was so special to me and all the other women who had supported it at the time. I'm so honored to be part of its evolution and what Genevieve has nurtured all these years."
We at WRN are honored to have Sarah as part of the team that's shaping our direction as we head into our 20th year of bringing women in motorcycling to the forefront of the industry.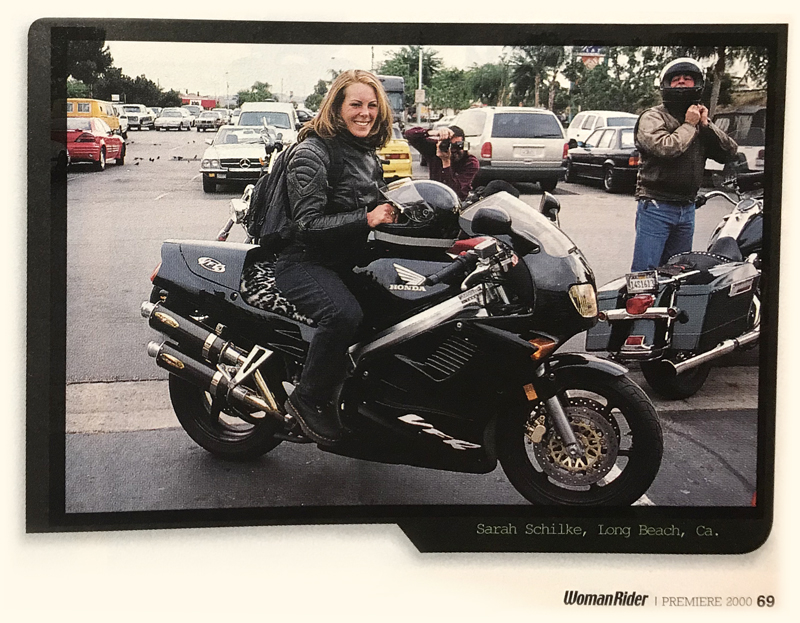 Sarah Schilke, Long Beach, California
I started riding at 23 by taking the MSF's Basic Motorcycle RiderCourse. My first bike was a Honda Rebel 250 that I put 2,000 miles on in my first month of riding. Shortly after that I bought a [Honda] Nighthawk 700S, and from there to a '92 [Honda] VFR 750, the predecessor to the '96 VFR shown in the picture. (Black paint and furry seat cover sold separately.)
I log more than 15,000 miles a year and belong to several riding organizations including the AMA, Women on Wheels, Honda Rider's Club and the Women's Motocross League. A few years ago I received my MSF instructor certification and currently teach the Motorcycle RiderCourse in Southern California. This is the most satisfying job I've ever had. Nothing beats sharing the thrill of riding with the students, and watching their excitement grow as they start to catch the riding bug that still infects me.
I work on the staff of American Motorcyclist Magazine, the official AMA publication. Talk about the perfect job, I get to work and enjoy motorcycling all at the same time.
—Woman Rider, Premiere Issue, 2000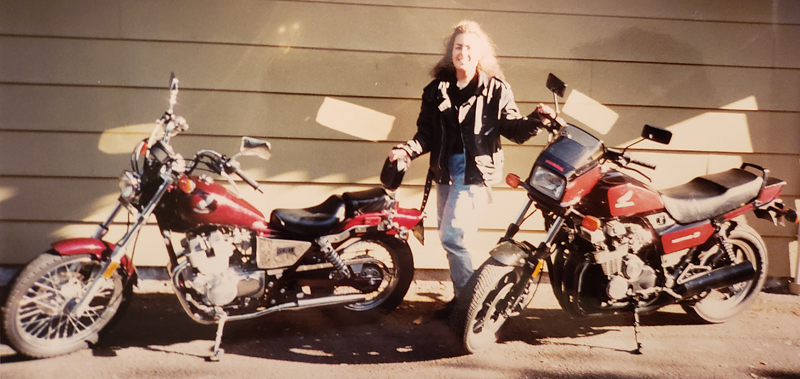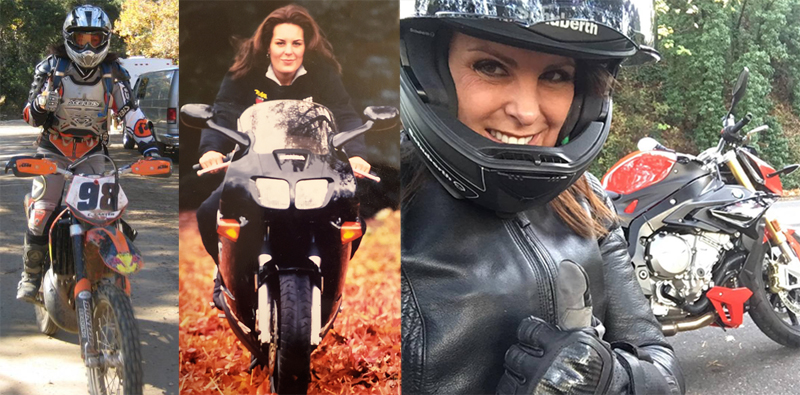 Now it's your turn to share your past and present memories with us. Please send us pictures and words about you and your motorcycles, then and now. We would love to feature them in our "Your Motorcycles" section. You can find guidelines on how to submit them here.
You can also post them below in the comments section if you wish. Be sure to include a bit about each photo.
Related Articles
Motorcycles to Get Started On
About Women Riders Now Founder, Genevieve Schmitt
WRN Staff and Contributors
Your Motorcycles
Your Motorcycles: How To Submit to WRN