Roland Sands Designs makes a bold statement in womens motorcycle riding gear with the intentionally understated Quinn leather jacket. Throw in a
track record for performance, protection, and durability
and you have what the company calls a functional piece of art that is as unique as the riders themselves.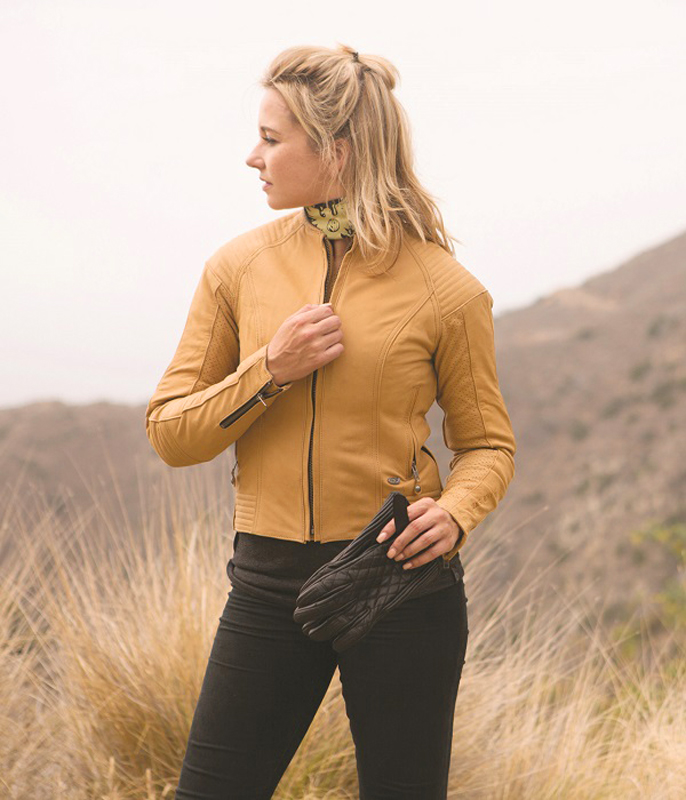 "Women dont necessarily want to look like a MotoGP racer but they want to be comfortable on the bike and look good," says Roland Sands, the former racer who has worn plenty of roadracing leathers in his day. "But make no mistake, this is a performance-fit riding jacket, not a fashion accessory. Women will fall in love with the soft and supple top grain leather."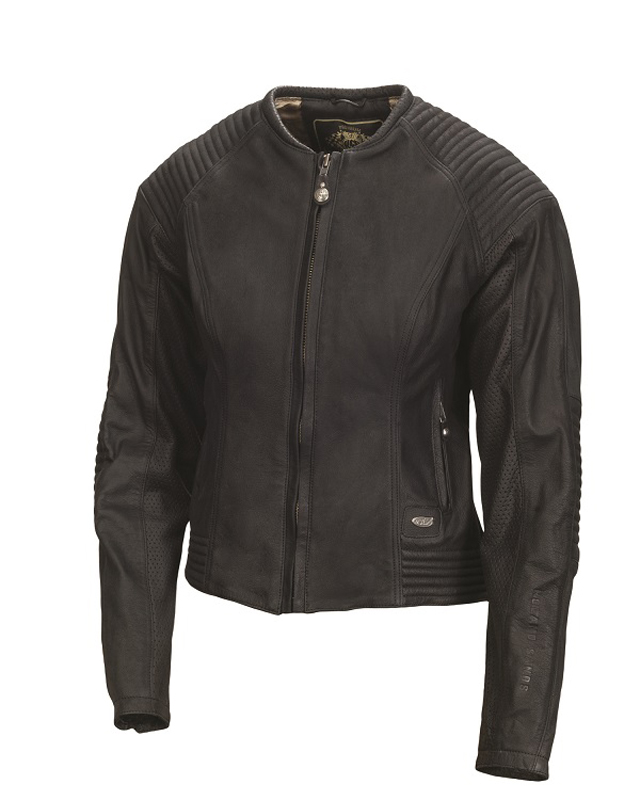 Unlike stiff race wear, the Quinn forms to a womans body and provides an ease in movement you won't find in an average riding jacket. "Combine all this with our silky satin poly lining, perforated leather panel sleeve inserts and you have a jacket that is just as comfortable and sexy on or off the bike," says Sands.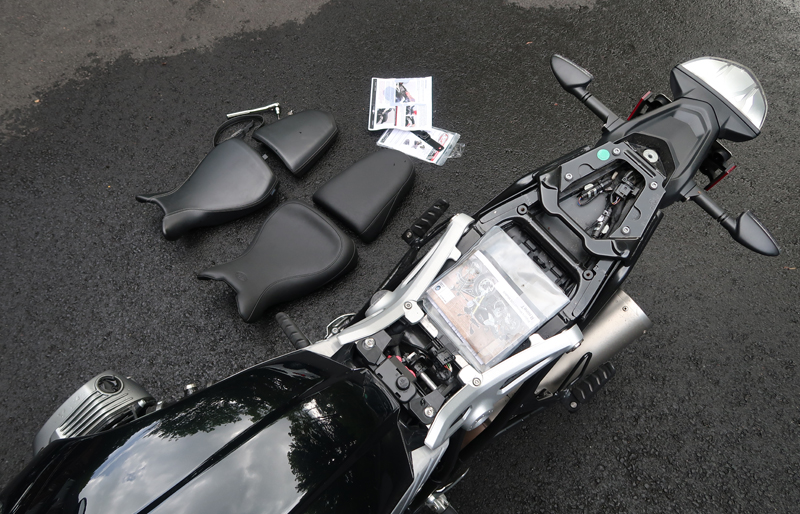 Features
• Top grain cowhide construction (.6mm – .8mm thickness)
• Power stretch back shoulder panels so the jacket "gives" when leaning forward towards the handlebars
• Zip-close cuffs, waist, and pockets
• Aggressive riding fit with rotated pre-curved sleeves and dropped back length
• Relaxed collar opening
• Perforated leather panel sleeve inserts for venting on warmer days
• Armor-ready shoulder, elbow, and back protector pockets
The back protector, and elbow and shoulder armor are optional and priced at $35, $30, and $25 for a pair respectively. The Quinn jacket comes in black and tan colors in sizes S to 2XL. Price is $550. For more information and to order online, visit RolandSands.com.
Watch this video with more details on the jackets features.

Related Articles
Jacket Review: Roland Sands Design Maven Leather Jacket
New Womens Motorcycling Gear Collection Debuts
All Leather Jacket Reviews on WRN